Press Release
Seoul Foreign School Upgrades 700-Seat Theatre with L-Acoustics
Seoul Foreign School Upgrades 700-Seat Theatre with L-Acoustics...
DreamSystec and Klausys design and install an L-Acoustics A10i-based system for the international school's Mainstage Theatre
---
SEOUL, South Korea – January 2023 – The Seoul Foreign School is an international school serving pre-kindergarten, elementary, middle, and high schools with over 1,500 students. The school's Lyso Center for the Performing Arts venue was designed as a place for students to gather and pursue the experience of creative excellence alongside their academic pursuits on campus. It consists of three theatre halls and music practice rooms for ensemble groups and individuals. The Mainstage Theatre, inaugurated in 2004, is the largest of the three halls, seating just over 700 people. The multi-purpose auditorium stages musicals, drama plays, orchestral performances, dance performances, presentations, and special events produced by the faculty and students.
The original PA in the Mainstage Theatre had supported this range of performances for nearly two decades. In recent years, a handful of system components, such as amplifiers, DSP, and wiring, had to be replaced due to failure. Anticipating a need to replace the original PA, Theatre Manager John Black worked with the school board to approve the audio system's renewal budget.
After receiving approval for a system upgrade, Black distributed the venue CAD files to a dozen pro-audio suppliers in Seoul and narrowed down proposals based on the technical objectives and acoustical and installation challenges unique to the venue. Challenges included an adjustable orchestra pit that can be covered over a hydraulic floor system, creating a stage that extends far out from the proscenium and live pit orchestra performances that depend on removable acoustic shells during staged musicals. Theatrical dramas would also require amplifying actors' speech through wireless microphones running over 24 channels on a front-of-house mixer. Other musical concerts include choirs and wind instrument groups as large as 80 and smaller chamber-size music groups or jazz bands.
With front-row audience seats placed less than a meter from the stage, the flown cluster of the previous system presented regular feedback issues. It was often turned off, causing a lack of direct sound coverage to the audience – often parents of performers – seated front and center.
On the other hand, horizontal coverage to the extreme edges of the hall on both sides lacked tonal balance, especially with the first and second-floor balconies being connected by seated wings. Lastly, these balcony ceilings were also relatively low and lacked direct sound without supplementary fill speakers for the back rows.
Reviewing the cost estimates, Black arranged for on-site demos by three companies, one being DreamSystec, a local agent of L-Acoustics Certified Distributor in Seoul, Klausys. Black was impressed with the L-Acoustics system's warmth and clarity during the demo. More importantly, the demo proved that the configuration proposed by DreamSystec and Klausys solved problems and addressed the theatre's unique features.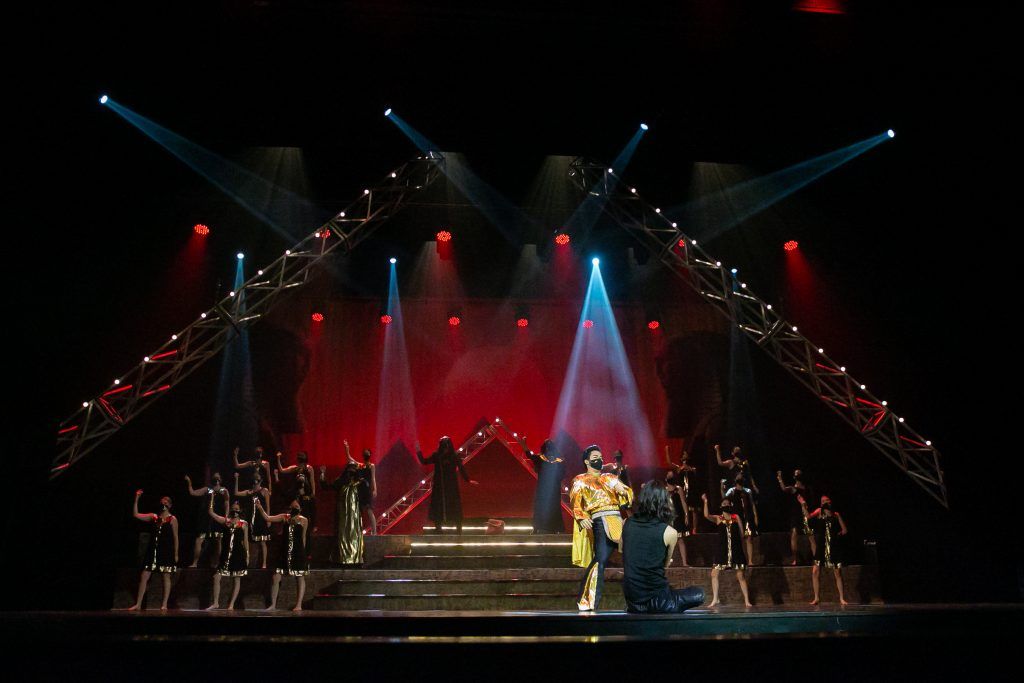 "All interactions with the team were positive, and they were able to provide detailed answers and timely information," Black praises. "With the Soundvision 3D modeling software, we modeled out all of our 'what-if' questions in real-time and saw the predicted changes immediately, which was an indefensible tool." 
The final design consists of L/R arrays of three L-Acoustics A10i Focus and one A10i Wide, topped by a KS21i subwoofer per side. The center array comprises one A10i Focus and two A10i Wide. Eight L-Acoustics X4i coaxial units serve as front-fill for the first rows of audience seating, while four 5XT are placed under the balcony for the back rows of the theatre. The whole system is driven by one LA2Xi and three LA4X amplified controllers.
The A10i-based system met all coverage objectives and was well within the theatre management budget. "The tonal balance and coverage of the A10i system, combined with the front-fill and under-balcony fill, has not only addressed our desired goals for the new system but showed us just how much the previous system was lacking," comments Black.
Cheol Jang, Technical Support Engineer from Klausys, who collaborated with Black closely on the system design and its simulated results, reveals: "Using Soundvision to visualize the final system configuration and performance helped me to communicate with John and his team and to swiftly implement changes to achieve the desired, optimal results. It was a breeze to collaborate through Soundvision from the get-go."
Once installed, the system's performance was proven accurate to its simulation. During musicals, less equalization was needed on actor microphones, resulting in more natural-sounding vocal performances. Previous feedback issues due to overcompensating through equalization were now a thing of the past. The system's gain before feedback is much higher now, and Black and Cheol Jang can balance vocal speech for musical theatre with a live orchestra as accurately as possible.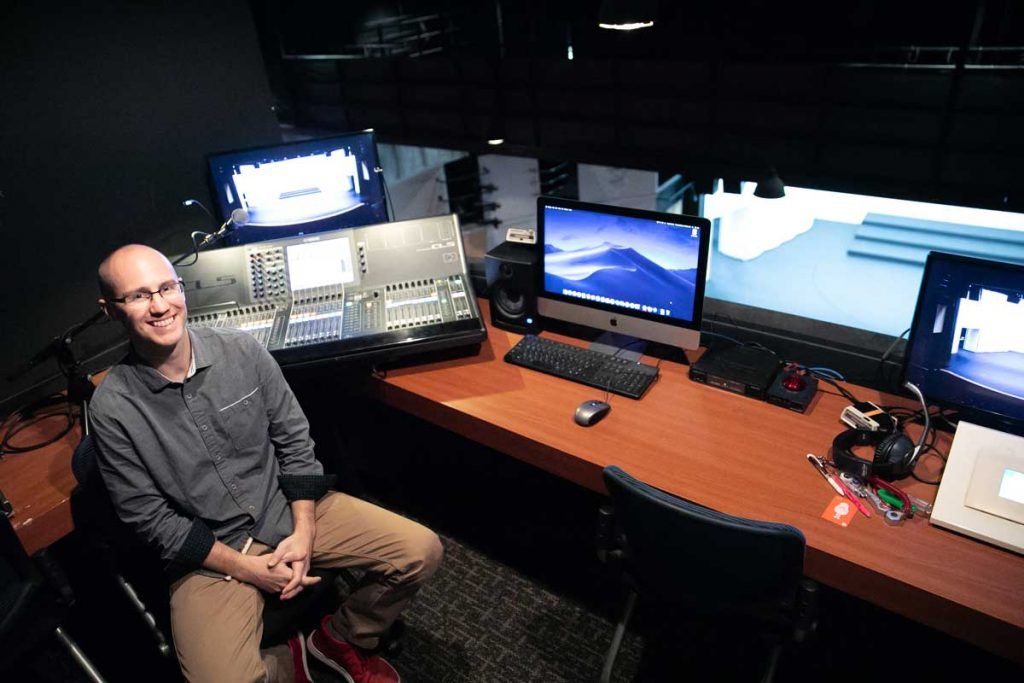 As the new A-Series clusters are smaller than the previous system, lighting coverage has also been improved. The robust, low-profile design of the X4i boxes fit right into the stage facade, and Black's team need not worry about damage or movement by students or young performers.
"On top of the world-class sound, the A Series fits nicely into our theatre, providing a more aesthetic solution," praises Black.
"The new system has received positive feedback from school stakeholder groups, and production managers have complimented its clarity, especially for speech which can be heard clearly throughout the theatre," says Black. "I'm pleased with the quality of the L-Acoustics technology and have had a great experience collaborating with the DreamSystec-Klausys team,"
"Looking forward to other projects at the school, I know that I can confidently trust L-Acoustics and its local partners," concludes Black.
Find out more about DreamSystec and the theatres at the Seoul Foreign School at www.dreamsystec.com and www.theatreoffice.seoulforeign.org.