Vision & Foundations
Since 1984, the L‑Acoustics teams have reinvented the beauty of sound through innovation and emotion.
Through our dedication to innovation and product design excellence, we shape the future of sound with technologies that enable audio professionals and artists to elevate the listener experience.
We have been shaping the future of sound since 1984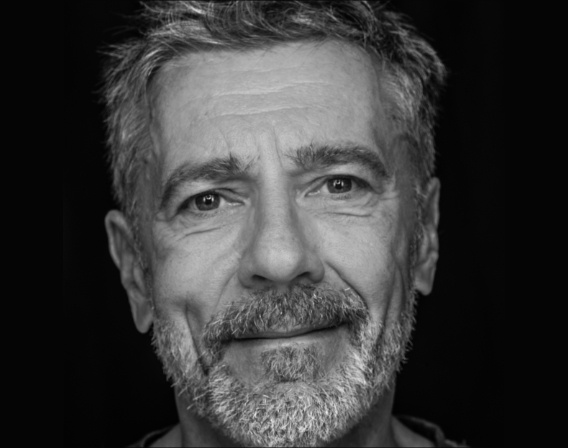 A defining conversation with Christian Heil, President, sharing his vision of the future of sound
How do you define the L‑Acoustics ambition for tomorrow, and what is at stake?
When we talk about sound, we primarily use technical and technological vocabulary. For example, we talk about SPL (Sound Pressure Level), directivity, distortion, and throw. This terminology is essential to describe the work the L‑Acoustics teams have done over the last 30 years, but largely insufficient to describe sensory perception.
read more

Today, one of the challenges ahead for the L‑Acoustics Group is to evolve and reinvent our relationship to sound. By changing how we contemplate it, we shape what is to come – we open up new pathways to design and imagine the future of sound. This future implies a new way of describing and expressing ourselves about sound, of sharing its story to infuse it with life. If its conception only reinforces its invisible dimension, we relegate it to becoming merely a technical commodity. Our vocation, however, is not that of a technical service provider. We are artisans of sound in all its beauty, revealing meaning and emotion.

Our ambition for tomorrow is to offer a spatial dimension, a visual dimension, an emotional dimension. We aim to paint with sound, to move it, and allow it to shapeshift like a living organism to better connect with it. This new and more artistic aspect will define a three-dimensional sonic universe. It will deepen our connections to audio-visual artists and composers and will open up new horizons of creative collaboration.
What are your thoughts about the challenges faced by the industry?
If we look specifically at concerts, it seems important to underline the overwhelming areas reserved for imagery. Visuals and screens occupy most of the space. As for sound, it adapts, moves to the side, or tries to be discreet. This tendency has come to affect the artists themselves. While artists' concerns often heavily rely on the visual, less attention is usually paid to the sound emanating from their sound system because they may not hear it. And on the other hand, they're directly confronted with the imagery because it is behind them.
read more

From an anthropological and historical perspective, we are retinal beings and thus very sensitive to visual stimuli. Vision is dominant. Sound is noise. Often, it is considered a mere commodity. At worst, it is a nuisance or a form of pollution. This perception is worrying for the art inherent to shows or performances. Whereas sound is perceived as a warning signal of danger, our ambition is to transform it into a vector of emotion. For me, one of the biggest challenges for our industry lies in this paradigm shift.

Within the L‑Acoustics Group, this is what we aspire to daily. We are attached to the notion of experience, nourished by emotion. The experience we offer our clients is based on the concept of rediscovering this emotional, intellectual, and organic link with the beauty of sound. This was my dream when I founded this company. Around this vision, I have gathered the greatest experts and enthusiasts who – through our innovations – help weave this very authentic and sensory link with the beauty of sound.
Our history dedicated to innovation
1984

1992

1994

1995

2001

2004

2007

2009

2011

2011

2012

2014

2016

2017

2018

2020

2021

2021
Next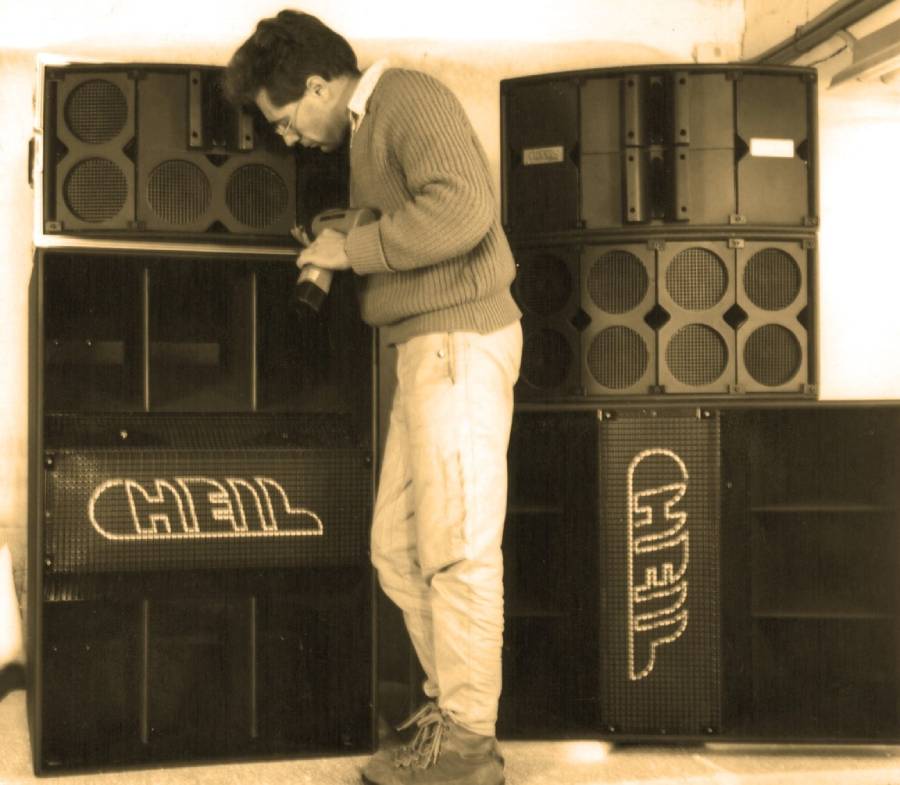 After completing his Ph.D. in particle physics and wishing to pursue his passion for sound further, Christian Heil started
L-Acoustics with the desire to apply pragmatic solutions from physics to the audio industry.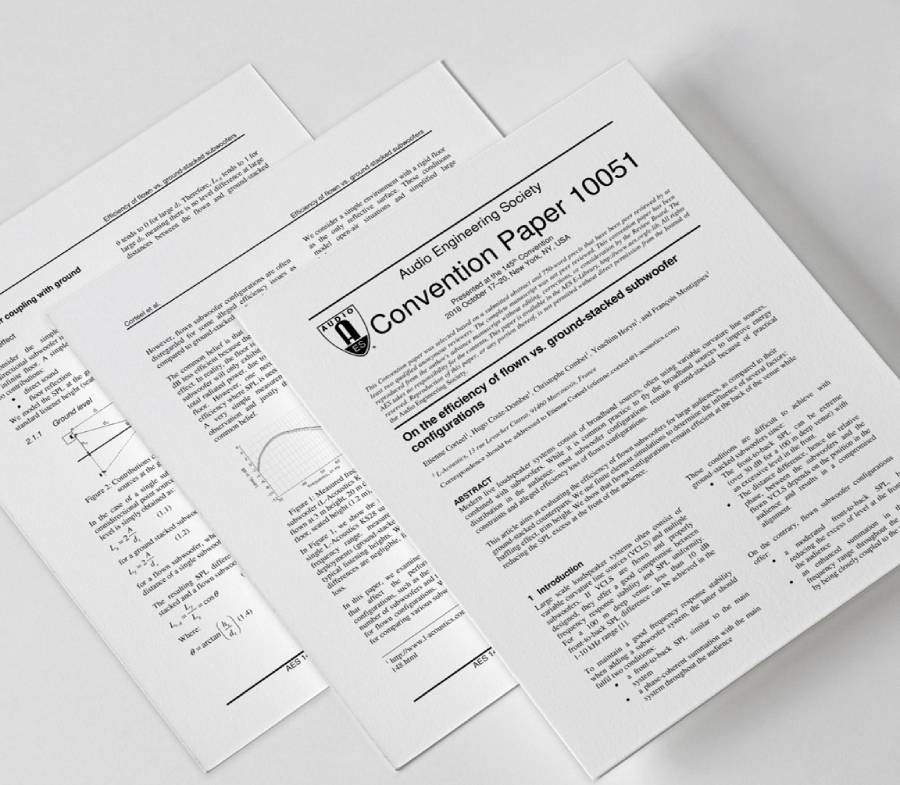 Christian Heil publishes his seminal paper on Wavefront sculpture Technology (WST) theory. With the introduction of V-DOSC, the first full-band coherent line array,
L-Acoustics ignites a revolution that will become the gold standard in live sound reinforcement.​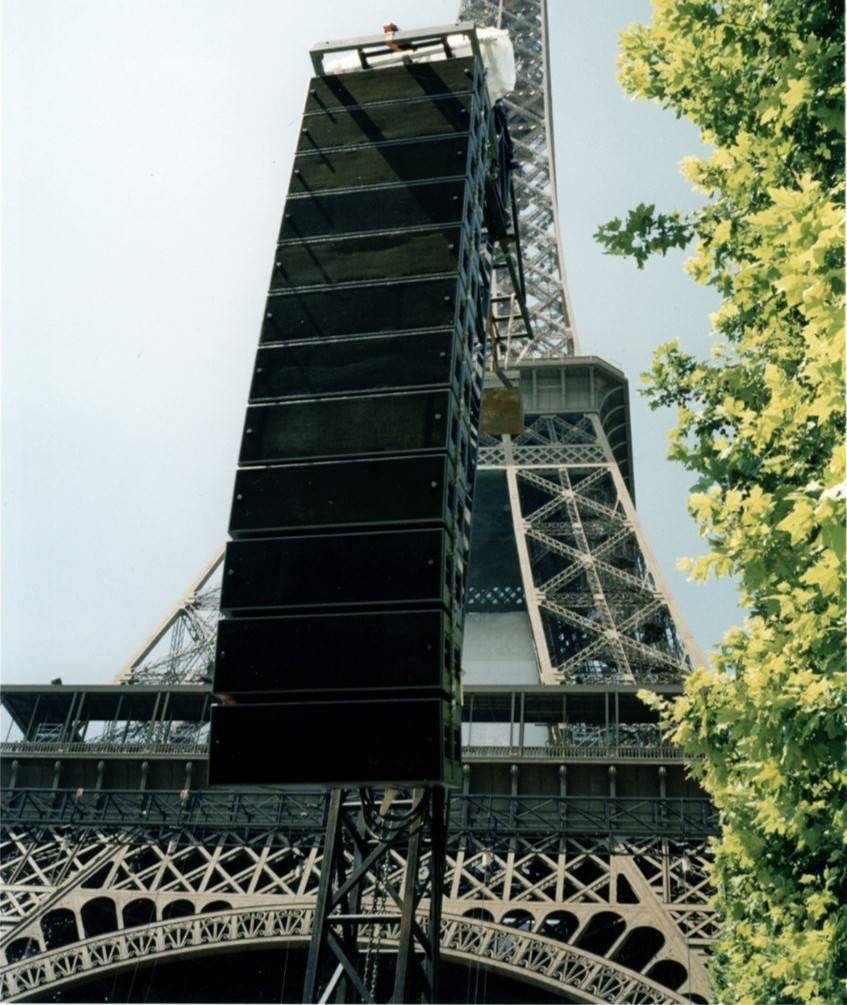 A revolution has begun!

V-DOSC transformed the live event industry with smaller, lighter, and more powerful sound solutions.

For the first time, the audience from the front to the back hears the same experience.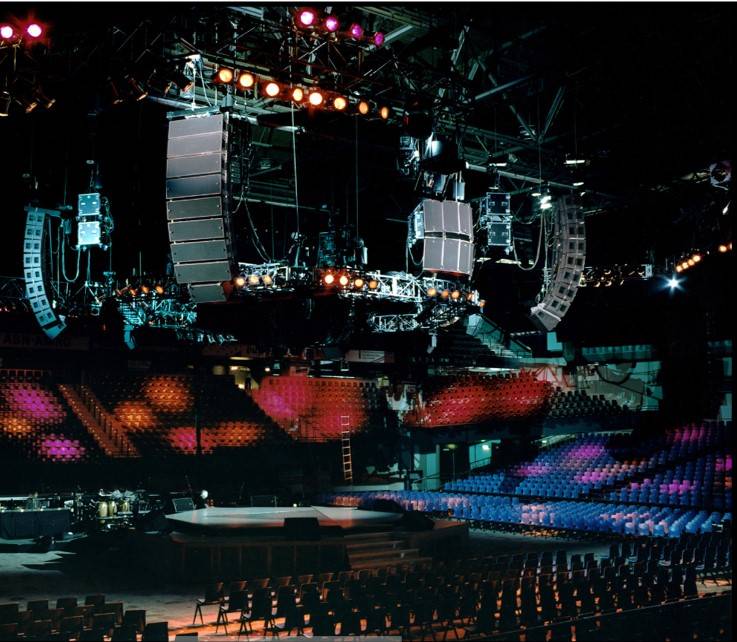 L-Acoustics expands on the WST concept by introducing the first constant curvature line source array (ARCS).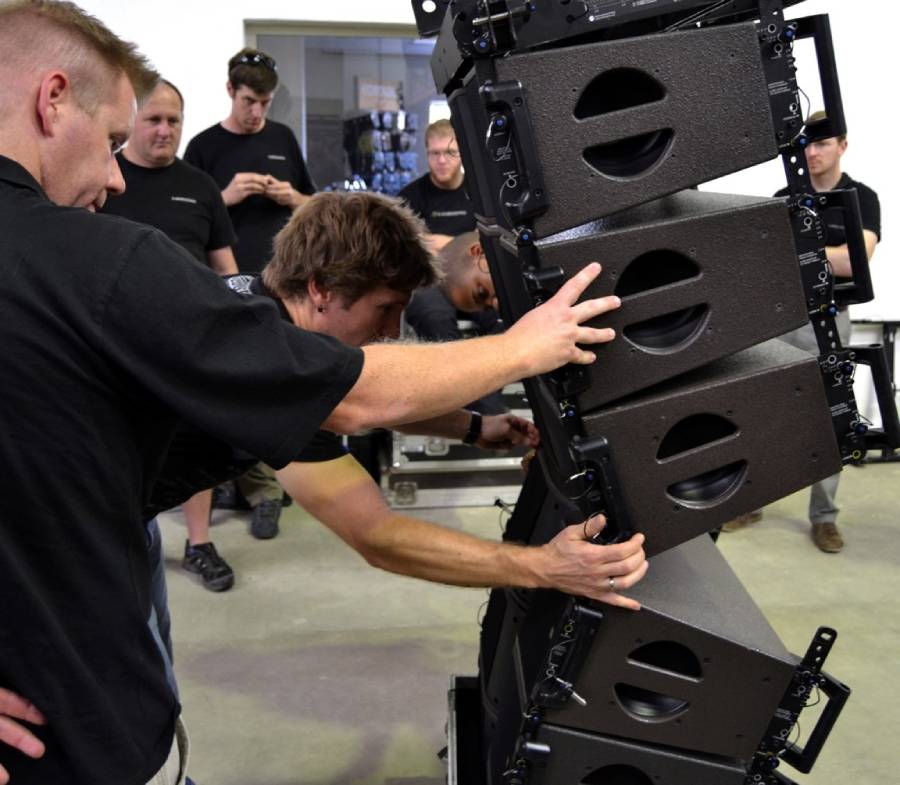 L-Acoustics introduces formal training for system engineers and sound designers, expanding traditional practical knowledge of loudspeakers with physics principles and deployment methodology.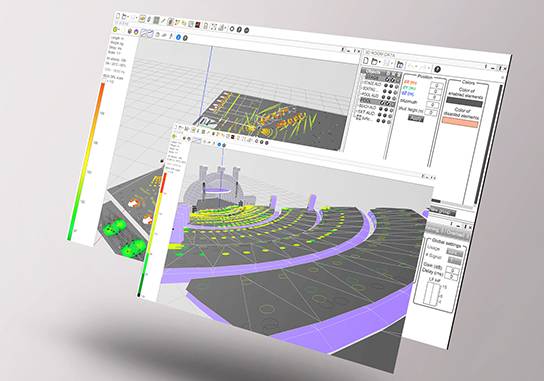 L-Acoustics introduces the first 3D sound system modeling software, Soundvision, allowing sound designers and system engineers to accurately predict a sound system's performance in a venue or outdoor event.​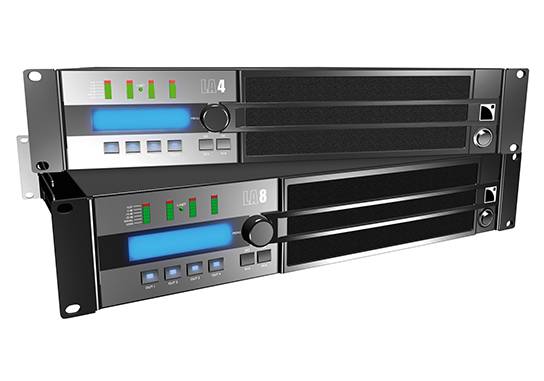 L-Acoustics introduces its line of Amplified Controllers LA4/LA8 and creates the first system standard for deploying sound reinforcement systems.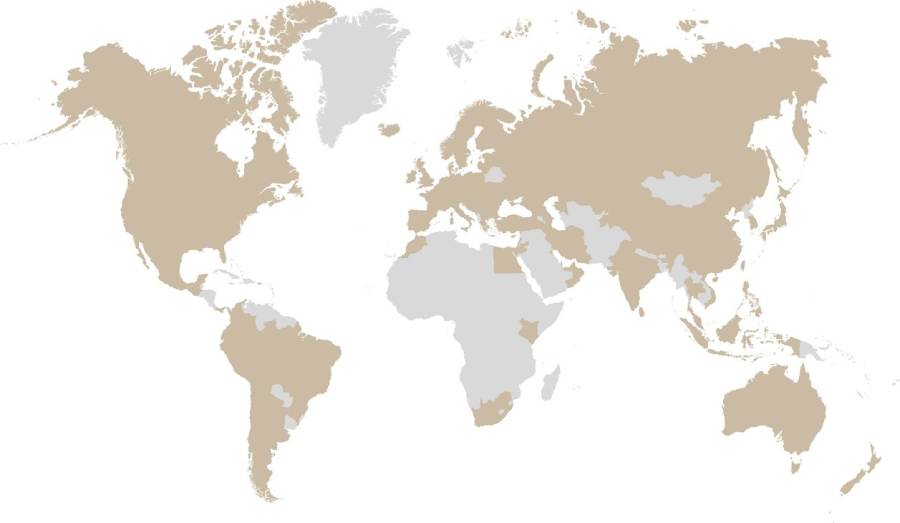 The first global rental network, established on high-quality criteria and deployment standards, is introduced.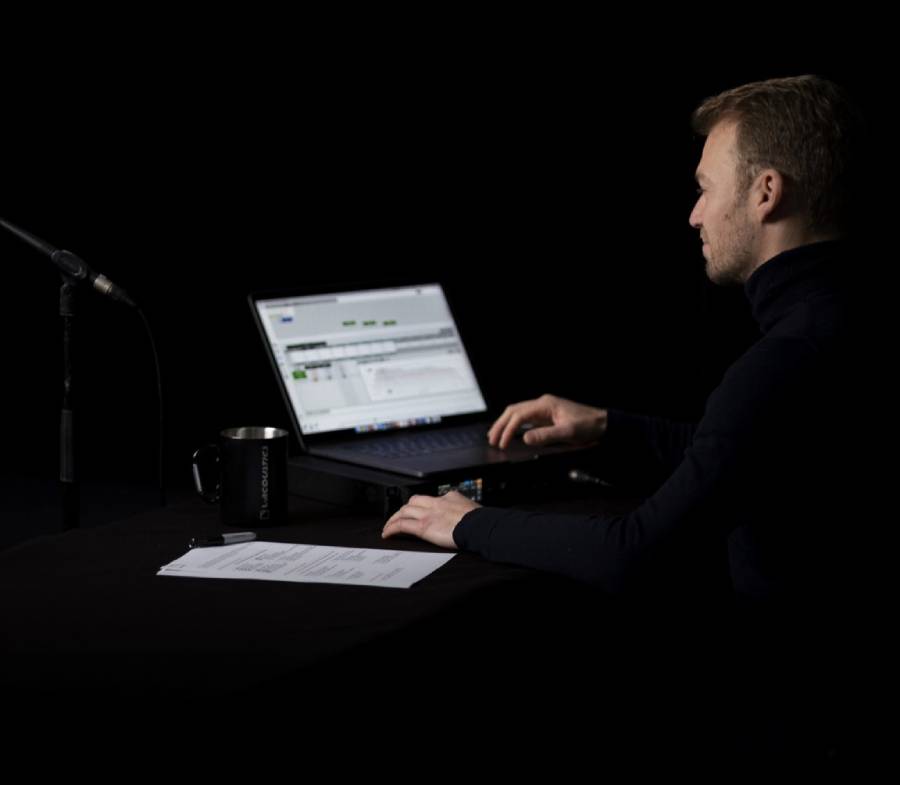 L-Acoustics redeveloped its LA Network Manager, completing the sound system deployment workflow with real-time control and monitoring.

Making its debut at Coachella Valley Arts & Music Festival, K1 becomes the new industry benchmark for large events.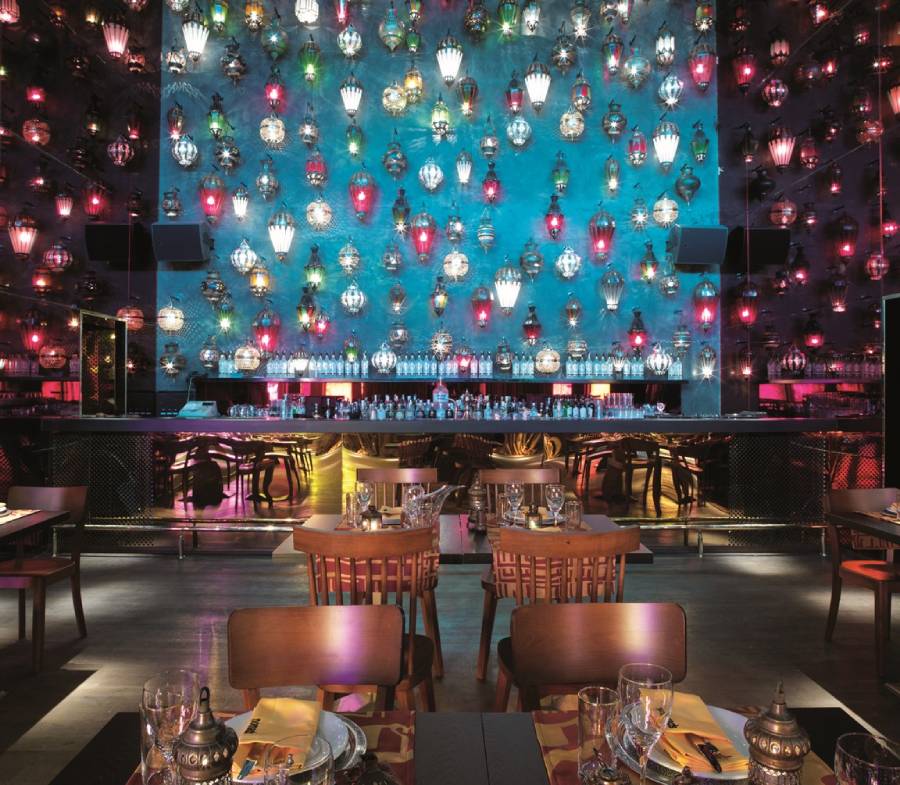 L-Acoustics introduces the install-specific series, expanding its performance-leading product line to the fixed installation market.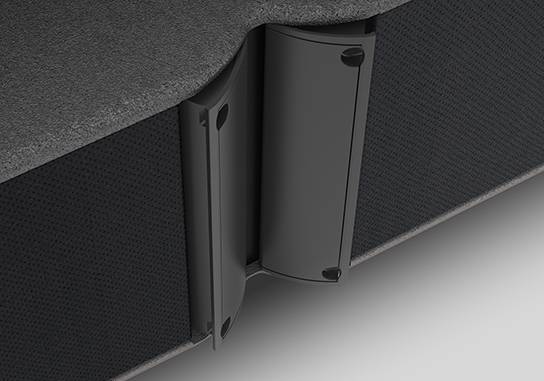 Panflex™ technology is introduced, adding an adjustable horizontal coverage pattern to modern line source arrays.​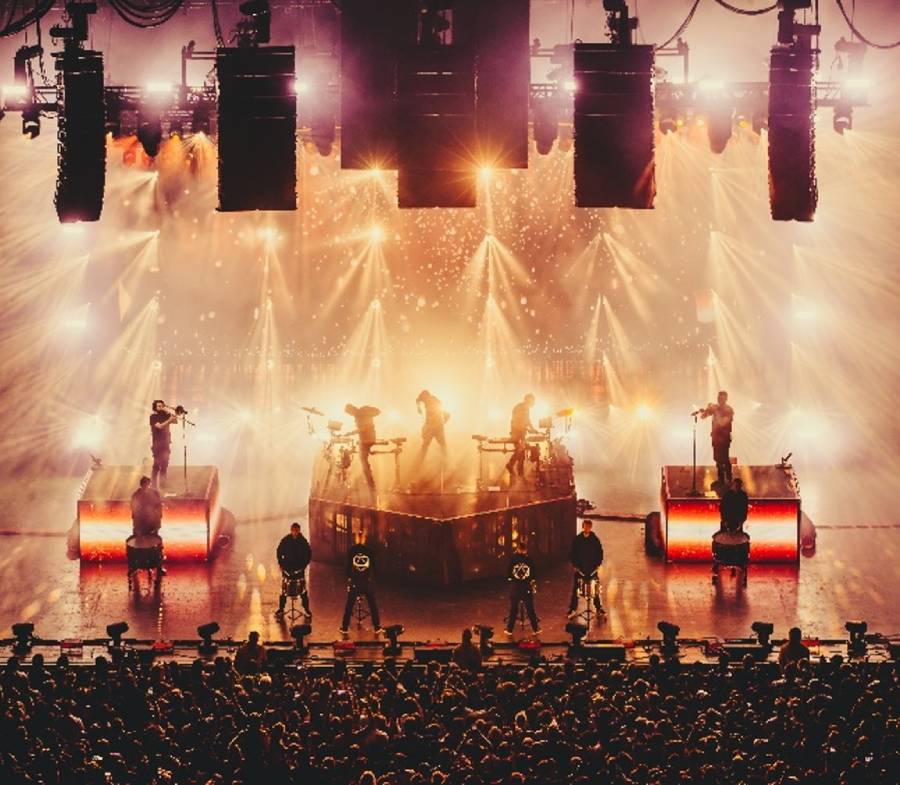 L-Acoustics introduces L-ISA Immersive Hyperreal Sound, a revolutionary object-based technology that effectively connects the audience with the performers.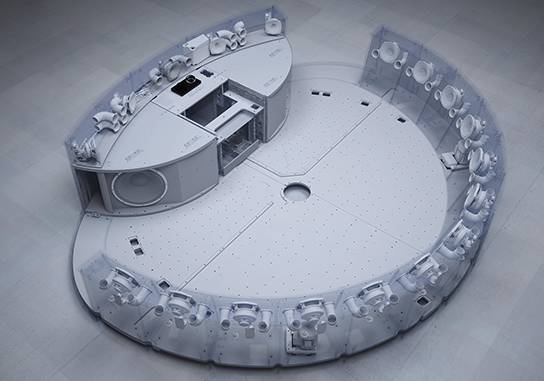 L-Acoustics invents the first personal auditorium with an 18.1 self-contained sound space for resolute audiophiles with the introduction of Island.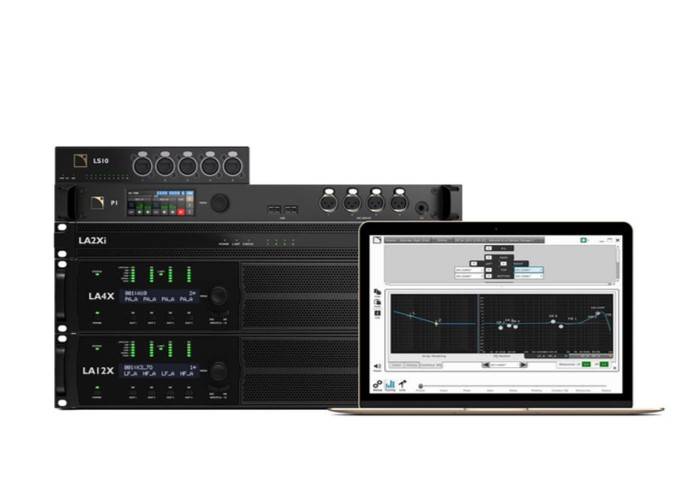 L-Acoustics embraces AVB and becomes one of the industry leaders to develop and implement the backbone networked audio protocol for the electronics ecosystem.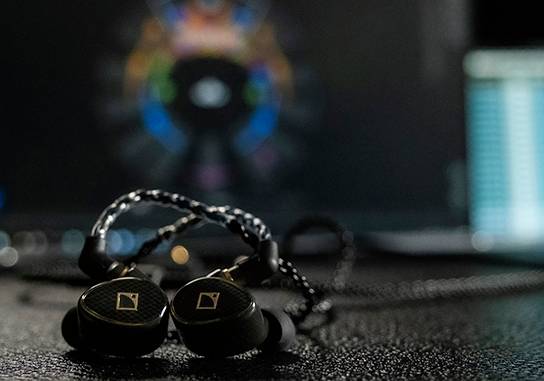 Recreating live sound experiences in an in-ear monitor,
L-Acoustics introduces its first professional in-ear monitor in collaboration with JH Audio, Contour XO.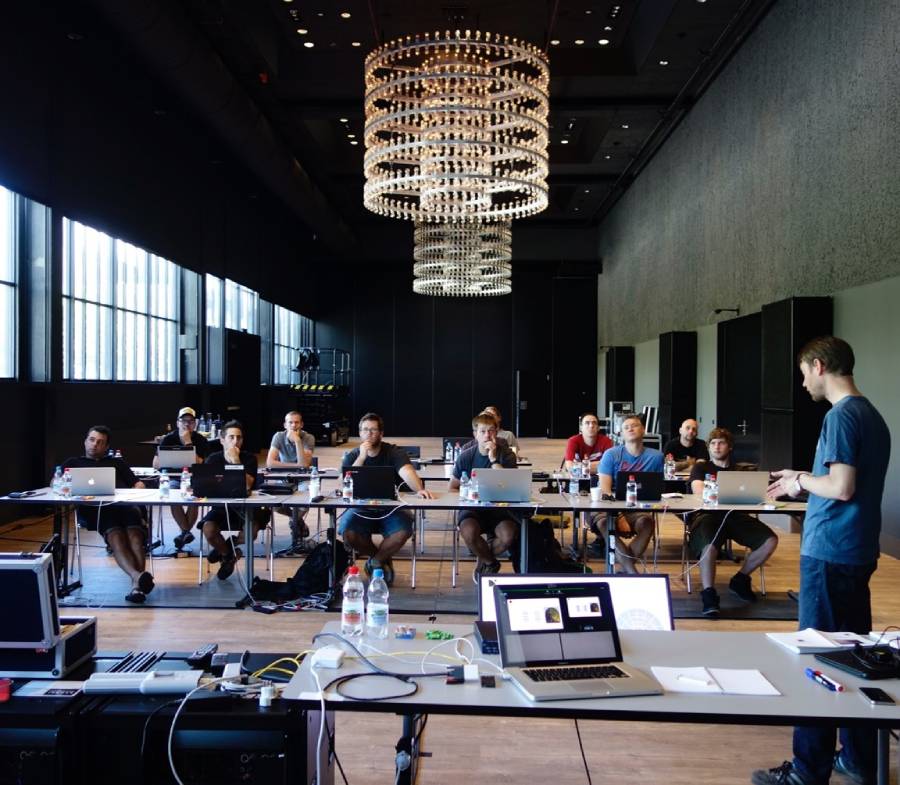 Since the Education Program's launch in 2007,
L-Acoustics has completed 3,000 training days and delivered 35,000 certificates.​
More to come as we continue to shape the future of sound.
Foundations
L‑Acoustics is built around the foundations of innovation and performance, taking a people-first approach with our operations, remaining environmentally conscious, educating and elevating our teams and other audio industry professionals – all supporting our passion for enhancing the arts and technology.
Innovation & Performance
L‑Acoustics was founded around innovations that revolutionize the professional audio industry. "Simplicity through design" is our pragmatic and avant-garde approach to our technological developments. By cultivating daring and independent thinking with our teams, we succeed in building excellent products and services while remaining more efficient in our processes.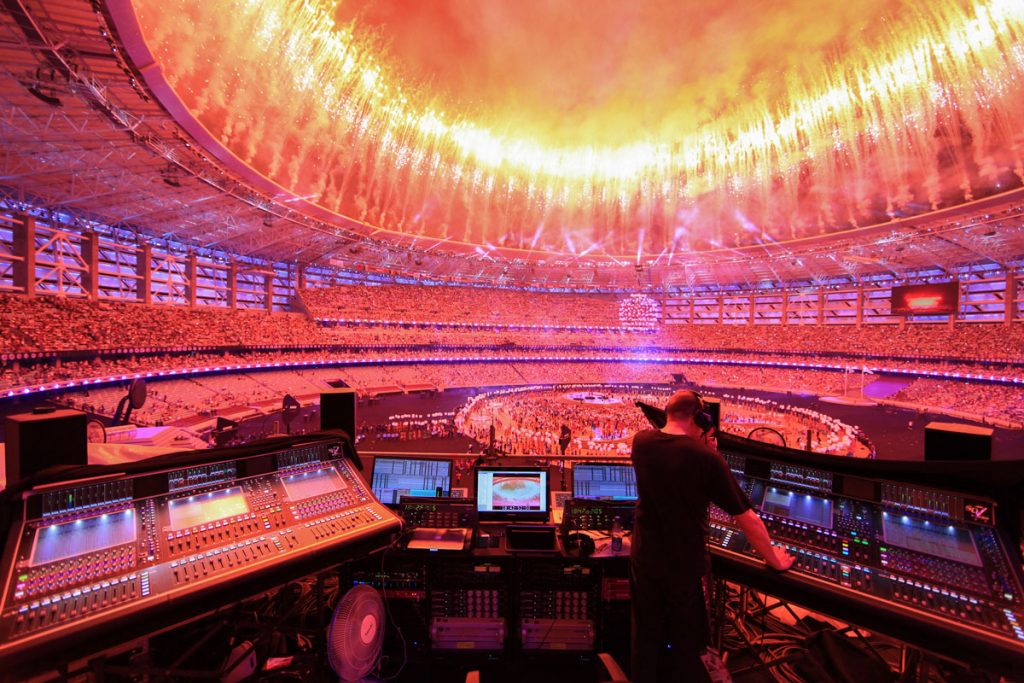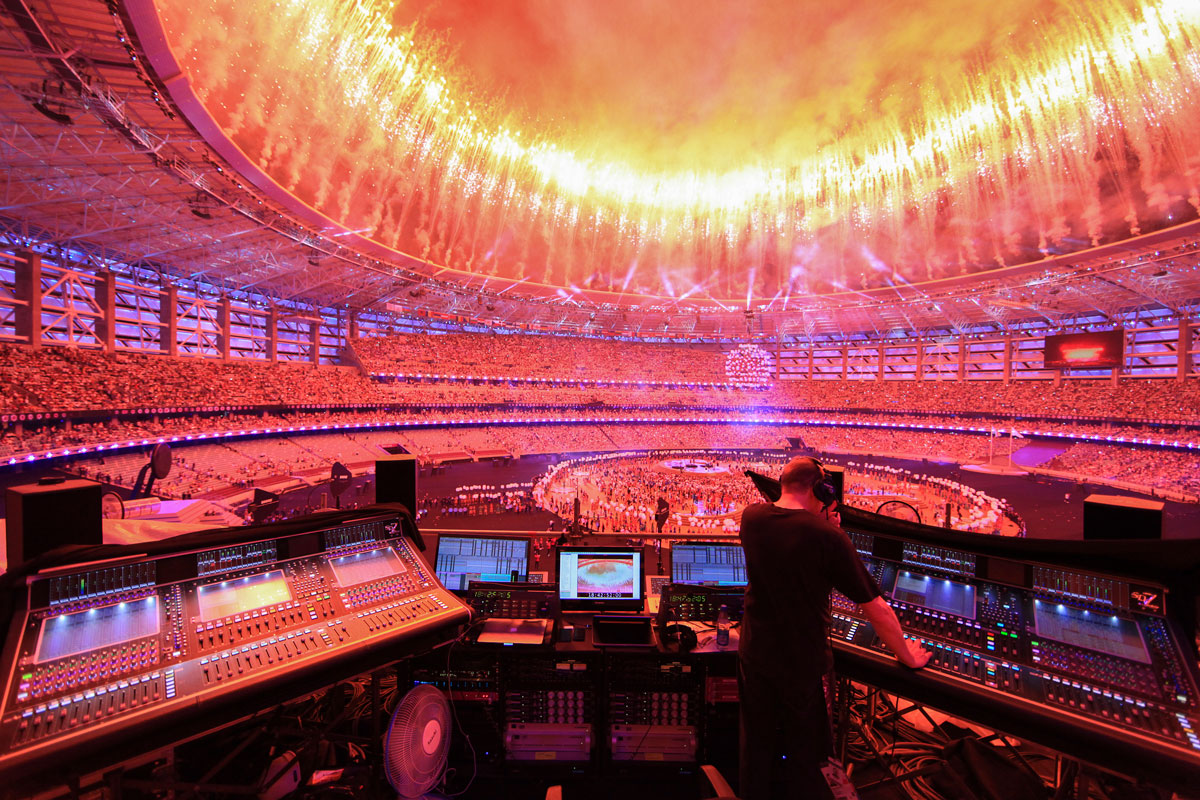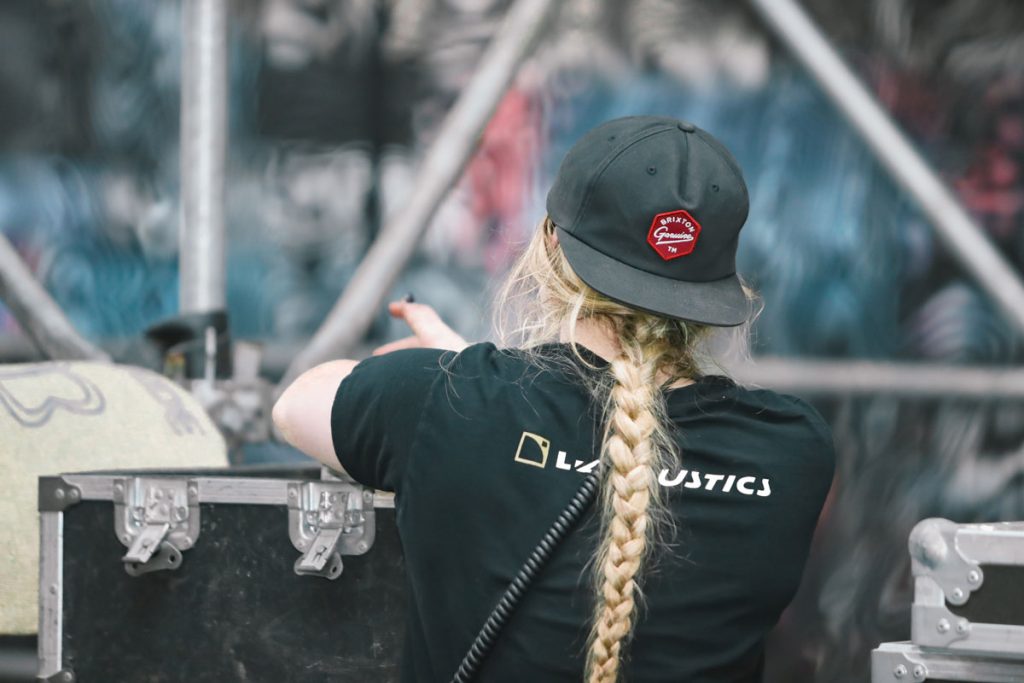 People First
Since the inception of L‑Acoustics, our company has always taken a people-first approach. We pay particular attention to our team members' constitution and development, a key reason for our success. The L‑Acoustics Group is founded by exceptional people driven by passion and enthusiasm to work collaboratively and grow with the company. L‑Acoustics respects and values its employees by encouraging individual initiatives and contributions. We also foster diversity and refuse all forms of discrimination.
Sustainability
We promote sustainable sourcing and energy-saving practices by reducing the size and weight of our sound reinforcement system standards three-fold, thus reducing the impact of transportation and energy consumption on tours and festivals. Our products lead the industry in performance and reliability, reaching a lifespan of over ten years with regular use and maintenance, reducing the need for early replacement. Our vast worldwide network of certified partners in 80 countries provides a standardized local solution for global tours' audio needs, reducing CO2 emissions caused by overseas transport of sound systems.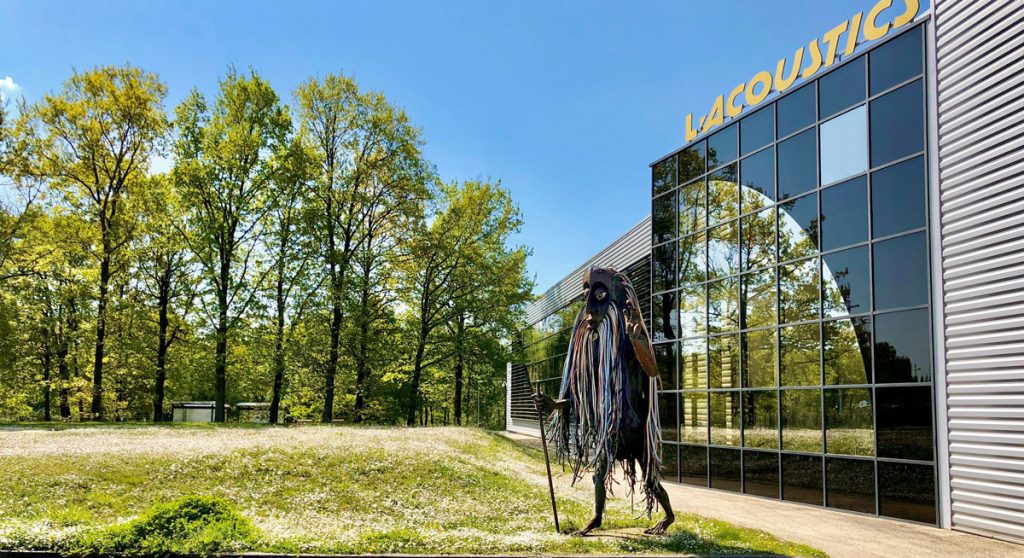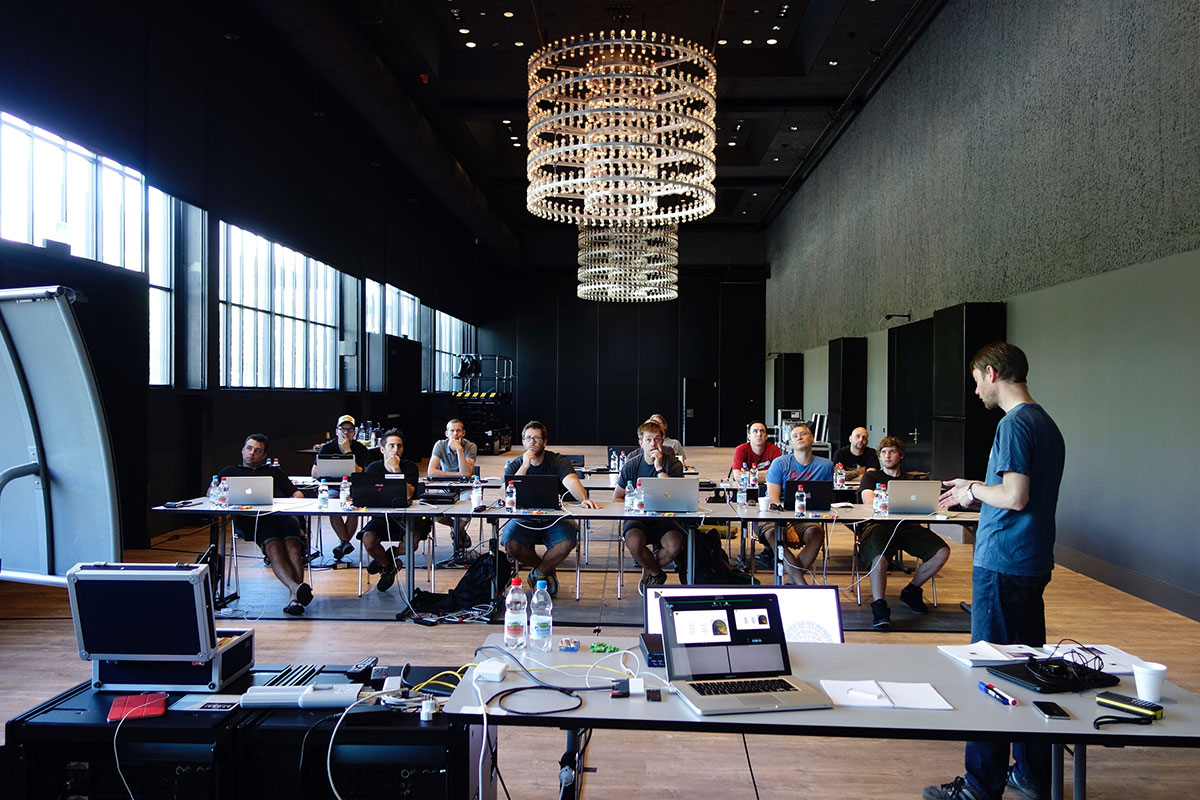 Education & Elevation
Beyond internal team training programs, we also foster education for those who appreciate music technology. Through our educational programs and initiatives, we strive to show that sound moves us in wonder and is essential to our culture. We value and promote furthering the education of our employees and industry professionals. We also foster creativity, innovative solutions, and cross disciplinary thinking to advance state of the art audio technology.
Culture Is Essential
Our technologies contribute to the development of cultural events by improving the quality of sound reproduction of live performances of all kinds. Our innovations in the service of art allow us to be a source of inspiration and creativity. Cultural self-expression through music and the arts is a fundamental human right and should be deemed essential worldwide. We support our partners, artists, musicians, performing arts professionals, and our employees in all of their creative endeavors.