Working at L‑Acoustics
L‑Acoustics provides a thriving creative playground for passionate individuals committed to elevating the audio experience through teamwork and personal achievement. A world of many possibilities where technology meets music and performing art, where diversity and original thinking are a source of inspiration and collective successes.
The L‑Acoustics Mindset
We are a multifaceted company that combines a large corporation's strengths with the flexibility of a start-up, an artisan approach that meets industrial strength, the creativity of the arts with the precision of technology, and a relaxed working environment with a commitment to performance.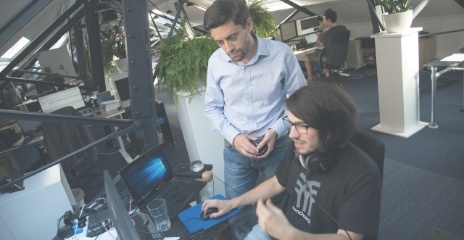 The agility of a start-up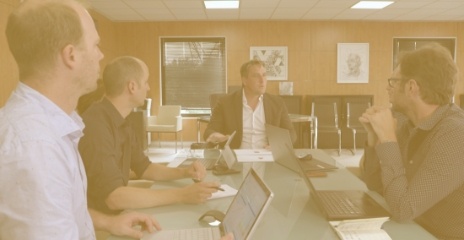 The structure of an international group
Our international group structure provides a strong backbone for successful cross-continental operations. And similar to a start-up, we remain agile and adaptable to any changing situation.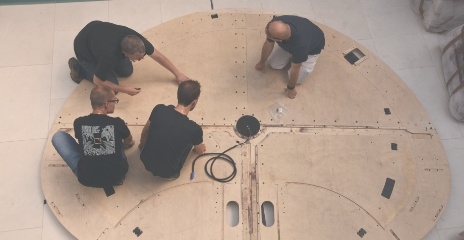 An artisan savoir-faire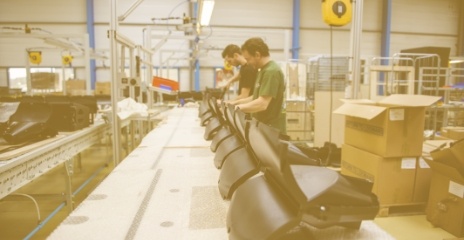 Industrial strength
Each loudspeaker and electronic component receives handcrafted attention from our experts before meeting the strength of our industrial operations.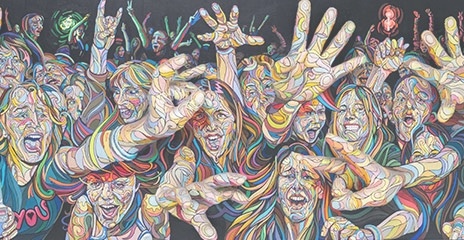 Creativity of the Arts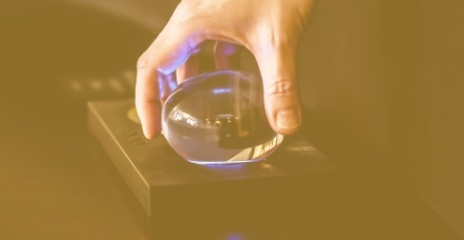 The precision of technology
As a key contributor to the Arts, sound design is a source of creativity and inspiration. Its high-end technologies also provide an infinite world of creative possibilities.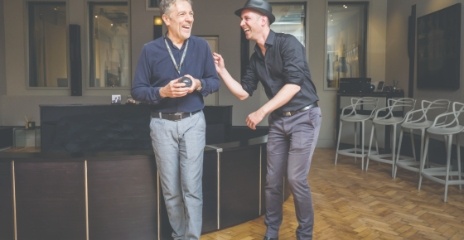 Relaxed working environment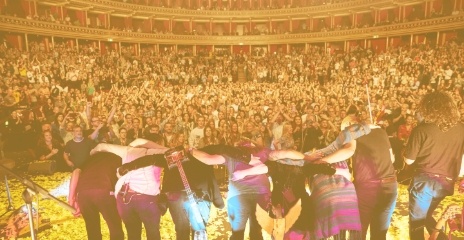 A commitment to performance
For an enterprise company, our organizational culture is a constantly changing, employee-powered concept. Employees' ideas and suggestions are shared and taken into account. And while our working environment is relaxed and creative, we are still dedicated and focused on exceeding performance expectations.
People-First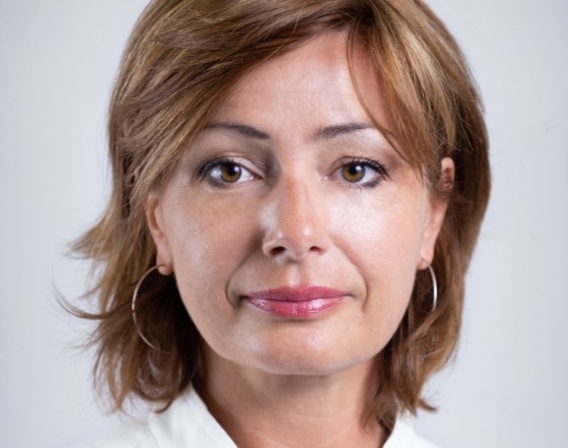 Discover the defining conversation with Anne Hamlett, Executive Director of Human Resources & Legal Affairs
As one of the most innovative companies in the world, we encourage our teams to express their full potential, continue to learn, and develop their skills and competencies. Our promise is to offer an environment where well-being, performance, positive collaboration, and team spirit are essential.
Our métiers, our teams, our strengths
Research & Development
R&D's mission is to create and design ground-breaking sound system technologies and products for both hardware and software.
Our R&D team also collaborates with Application Design and other departments to develop innovative and high-performance sound systems while ensuring reliability and durability under intensive and demanding use.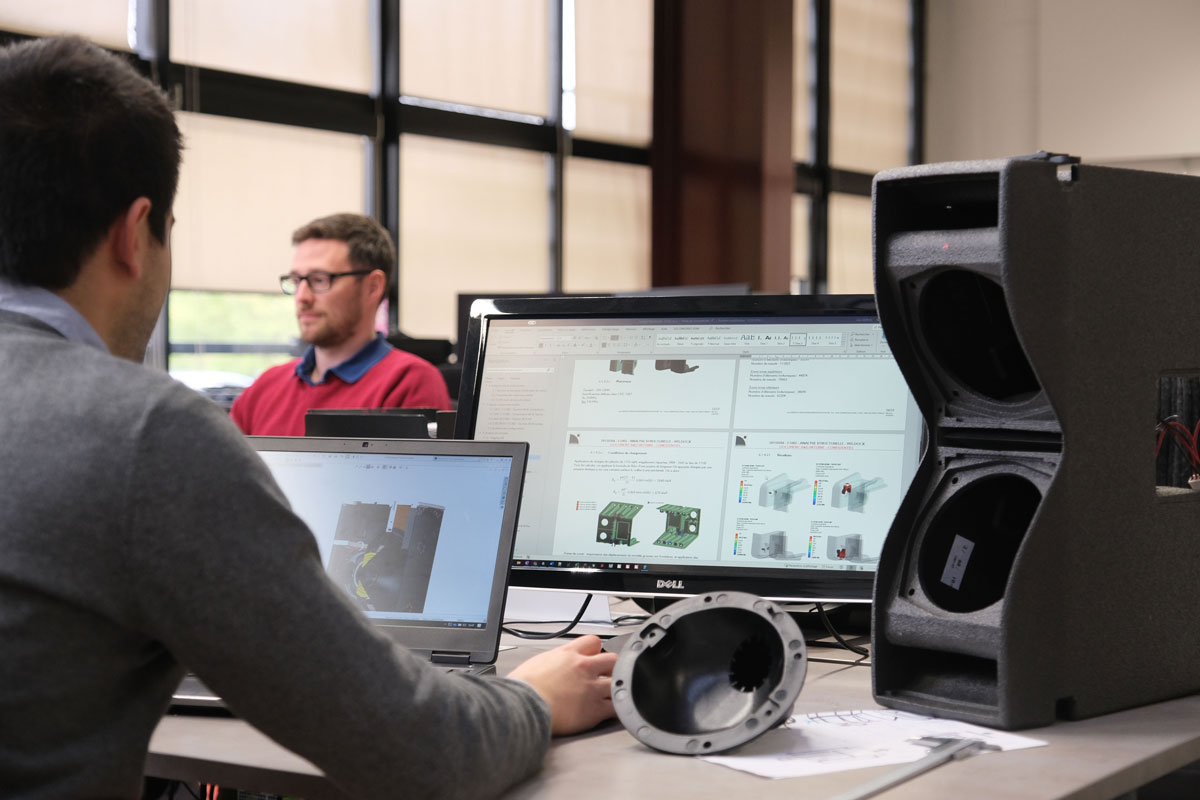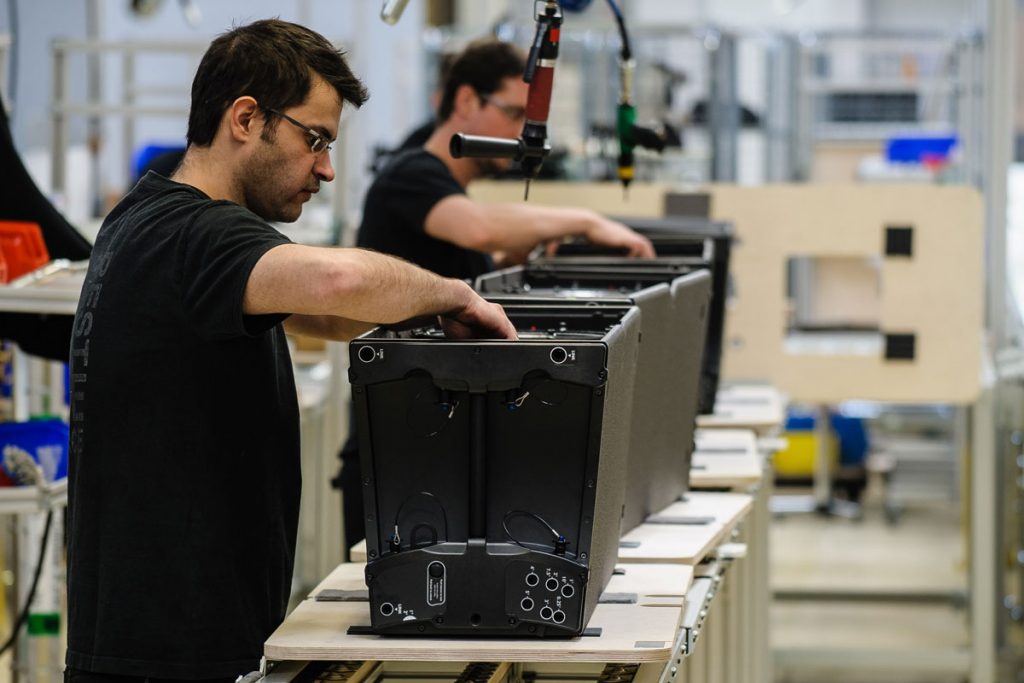 Industrial Management
The Industrial team provides the link between our R&D and manufacturing teams with industrial activities that include manufacturing existing product ranges and new products, and processing capability/controls.
Application Design
The Application Design team bridges the gap between R&D and the Application Engineers. Through field testing and feedback from the Application Engineers, the Application Design team works with R&D to prioritize improvements and new developments for our products and software, ensuring that they fit our clients' needs.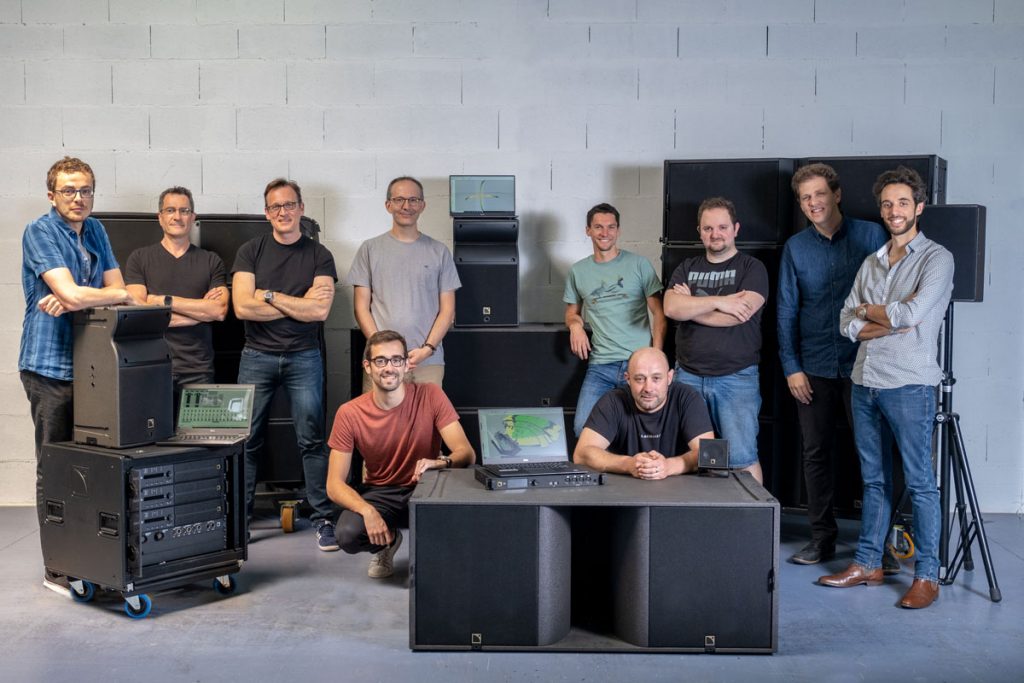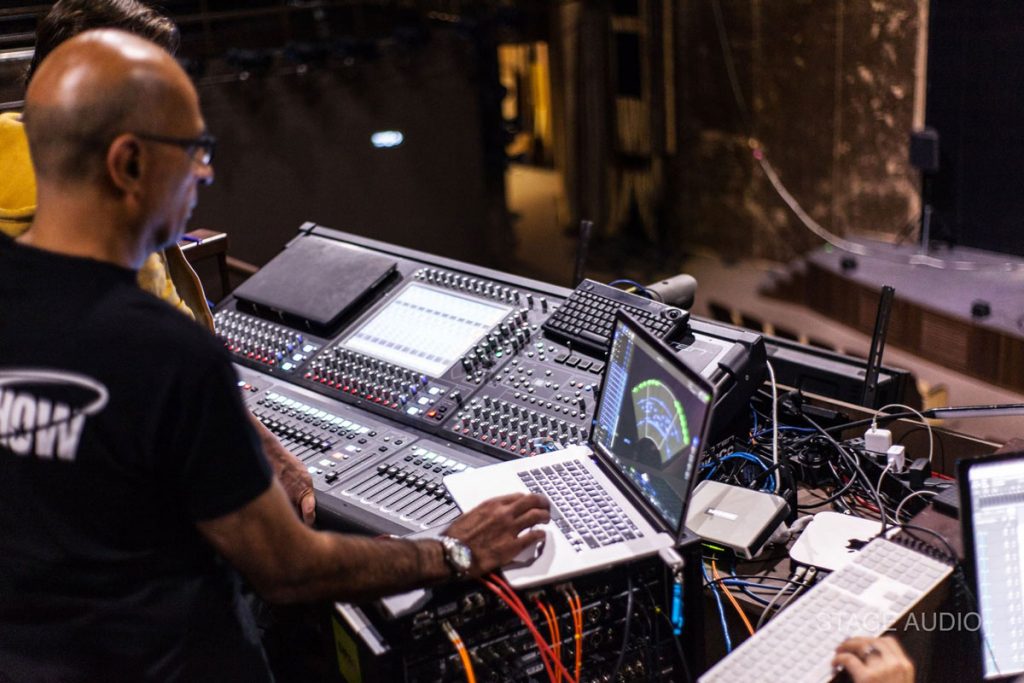 Application Project
The Application Project team provides operational support to our network of clients and end-users to guarantee their projects' success at every stage through a premium customer experience. They provide sound system design support to venues, system engineers, audio consultants, and architects using our proprietary software: Soundvision. The Application Project team also provides on-site support to system and mixing engineers during festivals, tours, special events, musicals, and more.
Education
Understanding, learning, sharing, and growing.
Our Education team sets the benchmark for how we relay and teach technical and scientific information. They investigate user-oriented research topics, create and disseminate reference education programs, and pass on our knowledge to our communities.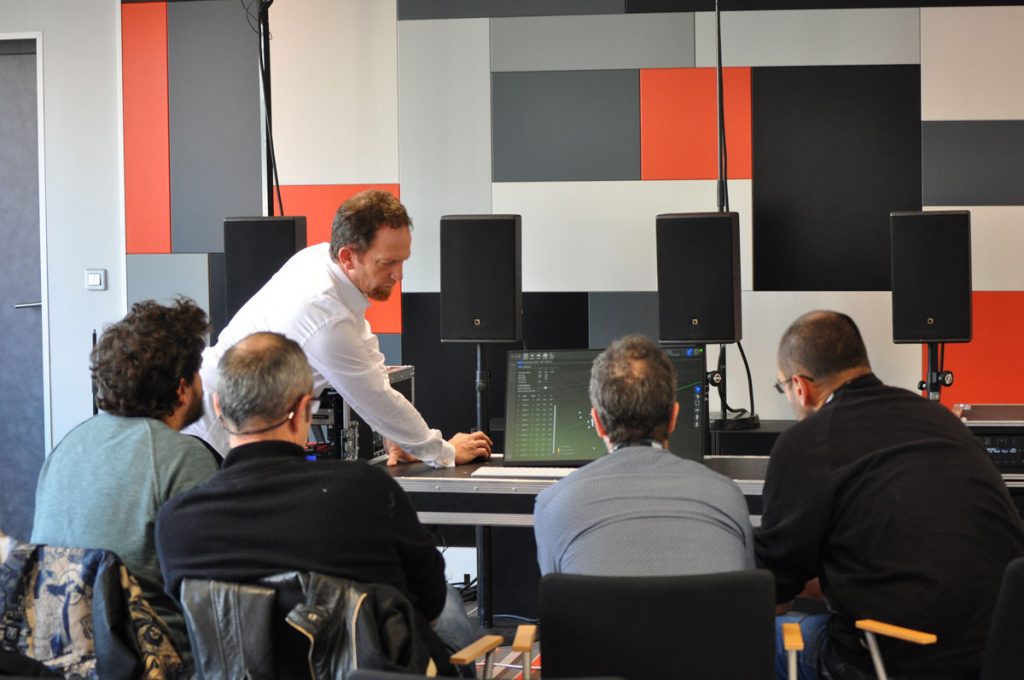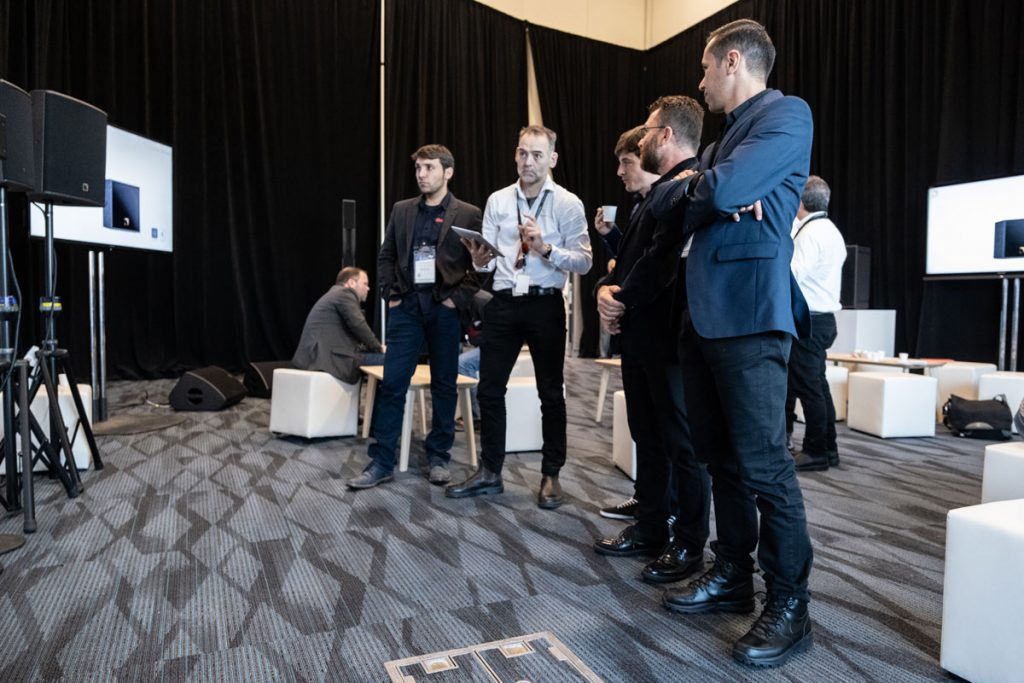 Business Development
The Business Development team leverages its expertise in market verticals to manage our global network of industry-leading partners, identify and support key projects, educate and help grow our clients' businesses while elevating end-user listening experiences.
Marketing
The Marketing team formulates and supervises our product marketing strategies from the early stages of product development to concept fruition.
This team covers market research, competitive analysis, product positioning, distribution agreements, pricing policies, distribution channel incentives, product information, and internal and external sales training, emphasizing features and benefits.
The Marketing team also works closely with the R&D and Application teams to bring valuable business perspectives during the development process.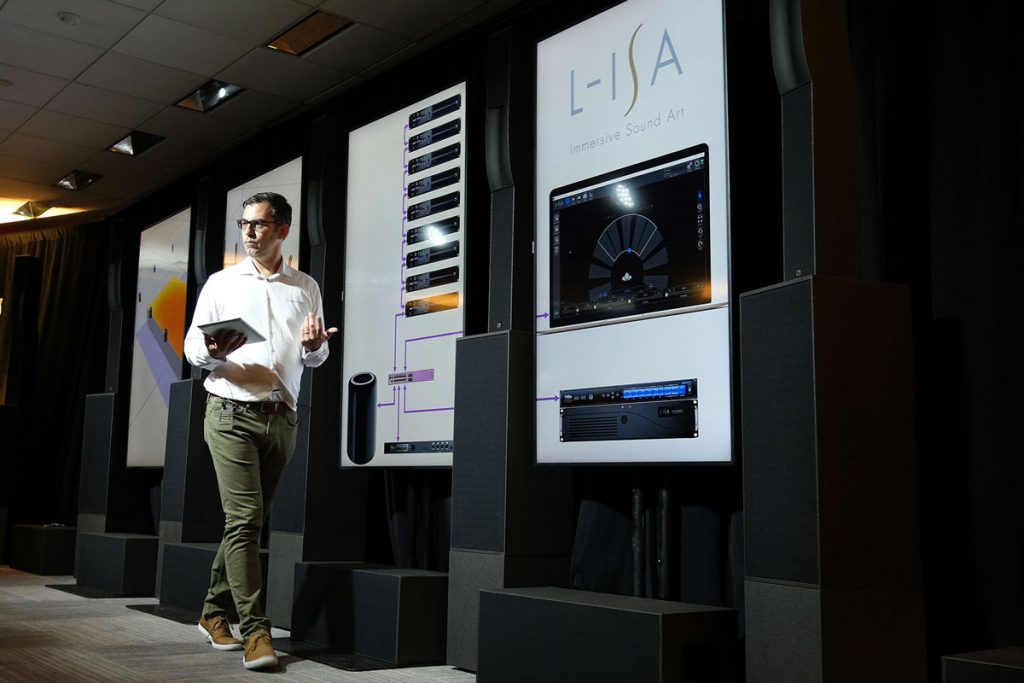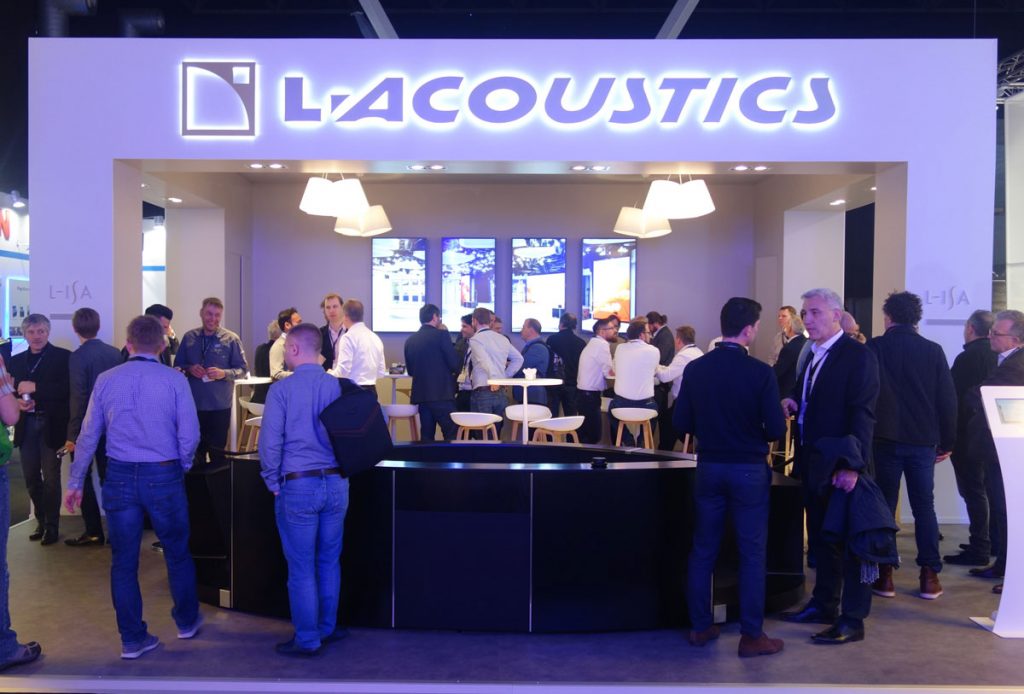 Branding & Communications
The Branding & Communications team works cross-functionally to unlock new ideas and bring the L-Acoustics brand to life through consistency of look, voice, and messaging. Collaborating with various teams such as HR, Application Project, Marketing, and advising leadership, the team successfully executes campaigns, product launches, announcements, brand partnerships, events and demonstrates brand values through everyday interactions. As an in-house creative team, they're responsible for spearheading the tone and flow of artistic direction, editorial content, design, and social channels.
Human Resources & Legal
The HR team is dedicated to recruiting outside talent and strengthening our employees' skills within L‑Acoustics. Their objective is to find the right talent for the right job. They take care of L-Acoustics' human capital by developing a more profound knowledge of our people's competencies, skills, and expertise.
To ensure L-Acoustics' success, our HR team makes sure each employee fully utilizes and expresses their full potential and contribution to the company.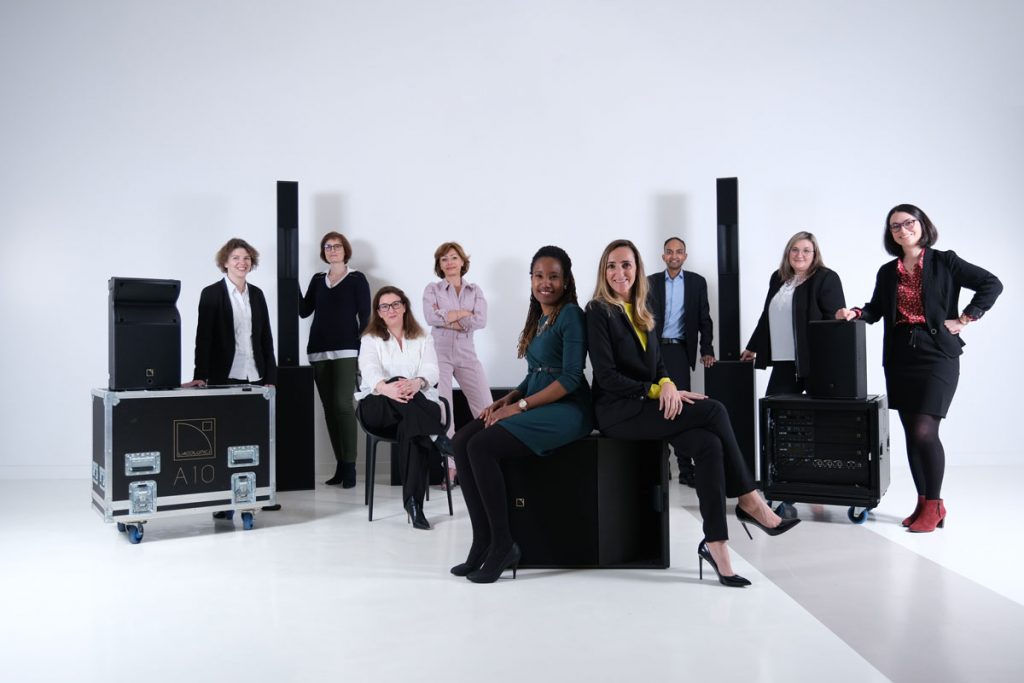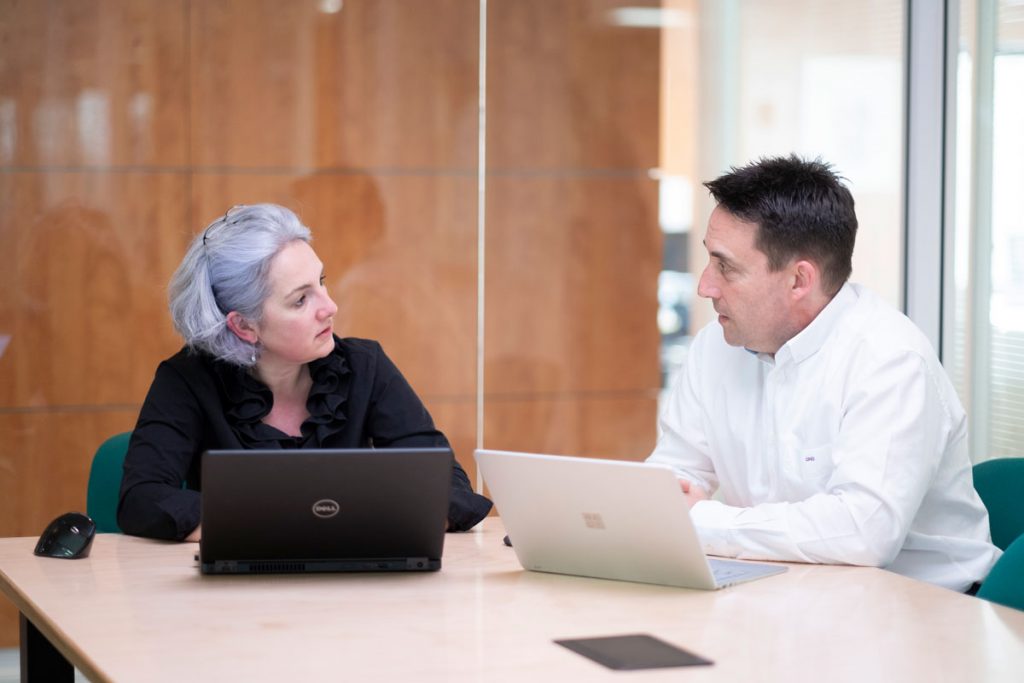 Administration & Finance
The Administration and Finance team manages financial activities through Accounting and Controlling. They inform General Management of the financial health of the company, including our subsidiaries.
They also provide the company's full picture through figures, reporting tables, and KPIs used to facilitate strategic decisions. Each team member's role is to have a clear view of the day-to-day activities and predict and anticipate the future.
IT & Digital
The IT and Digital team is dedicated to providing and supporting digital tools and services adapted to our working ways. IT operations define, implement, and manage the Group IT infrastructures.
IT and Digital are in charge of design, creation, integration, and support of business software tools.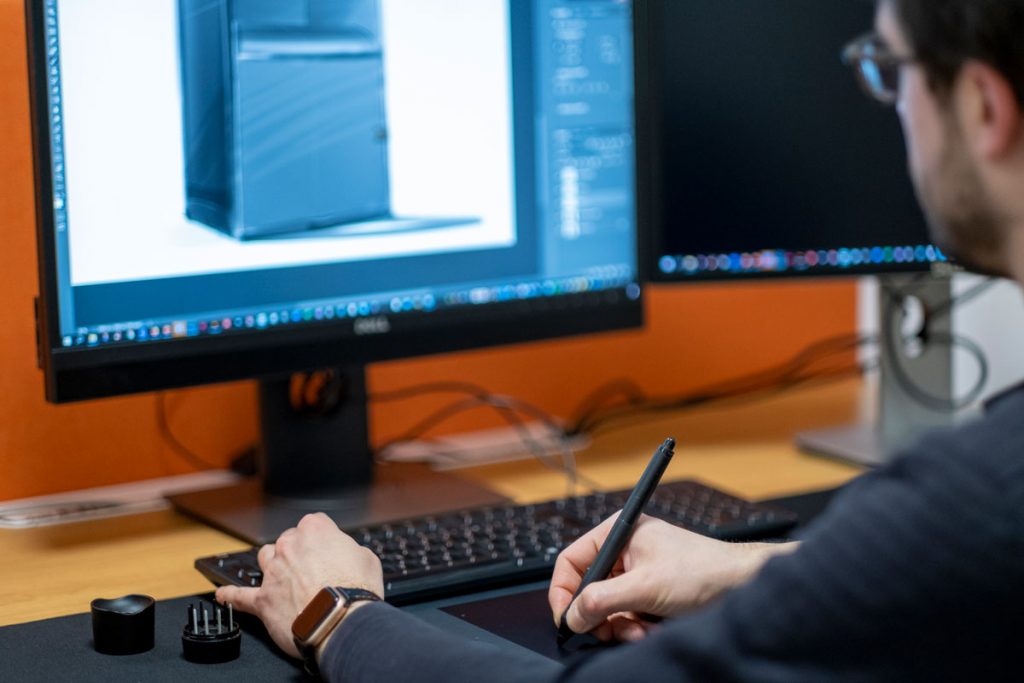 People stories
L‑Acoustics offers a wide range of opportunities for each of its employees. This unique mindset opens the door for new opportunities and the ability to design your professional path, just as it has done for these employees.
Discover the journey of Patricia & Thierry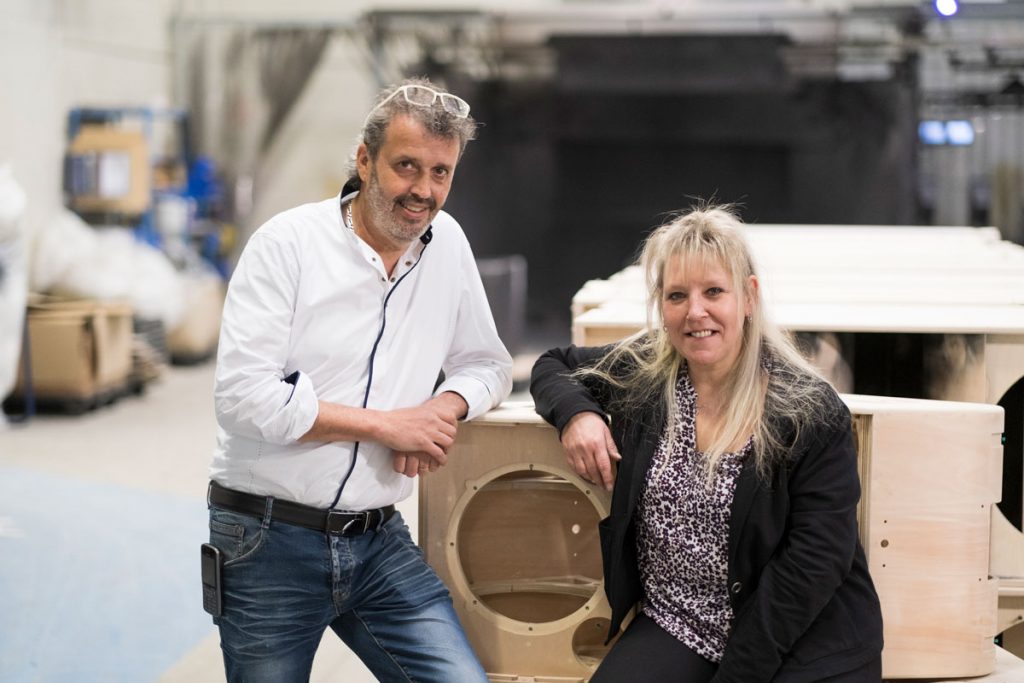 Discover the journey of Marcus & Jeanette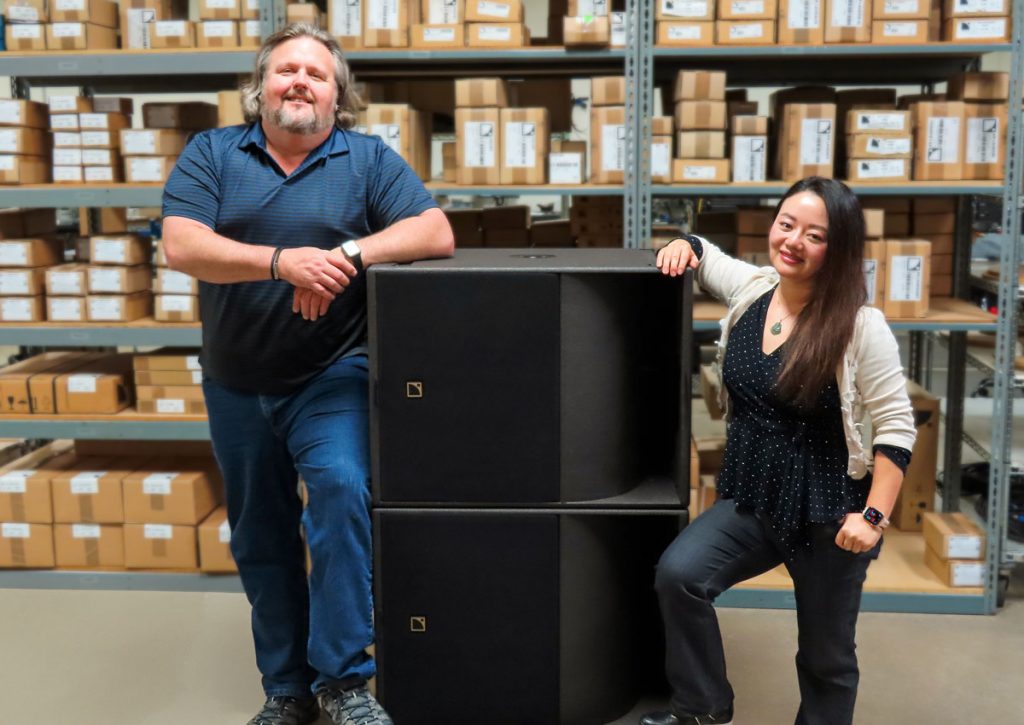 Discover the journey of Oksana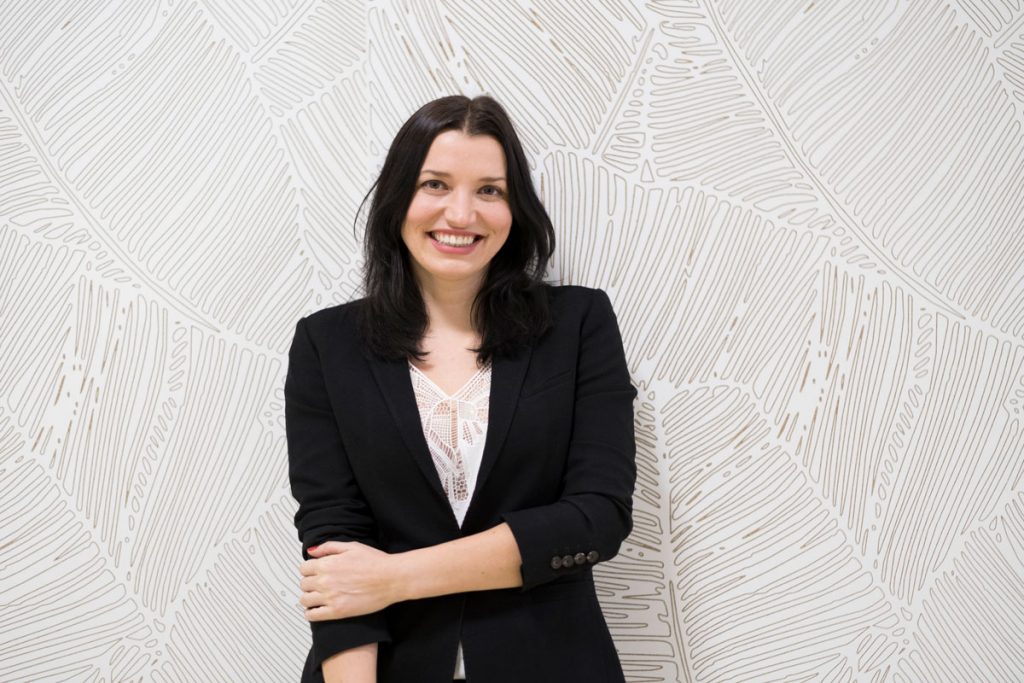 Discover the journey of Maxime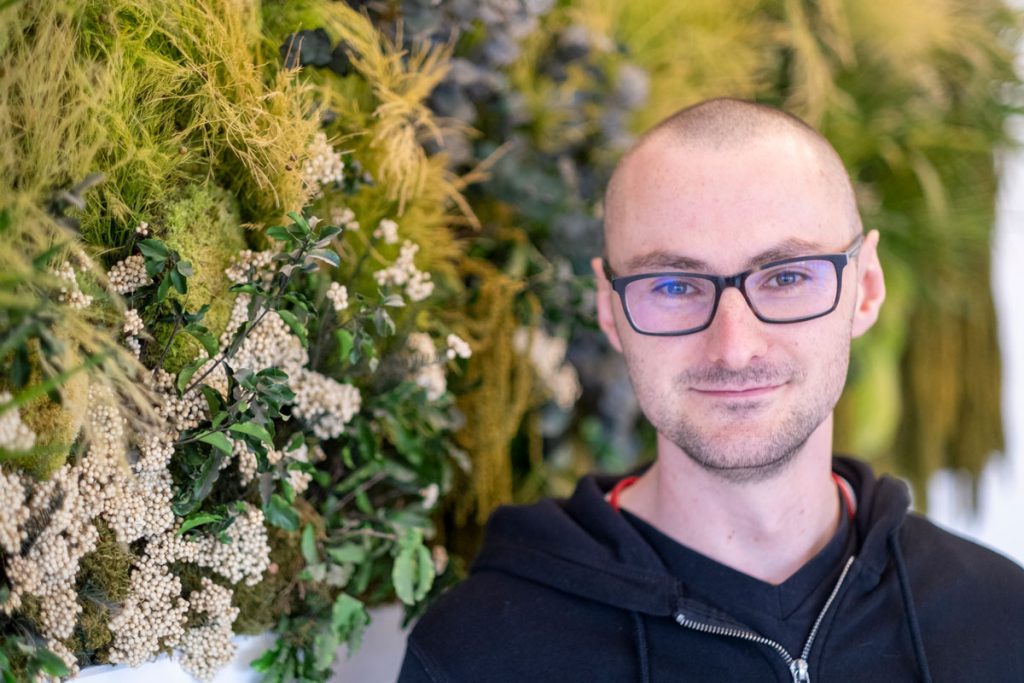 Discover the journey of Julie & Arnaud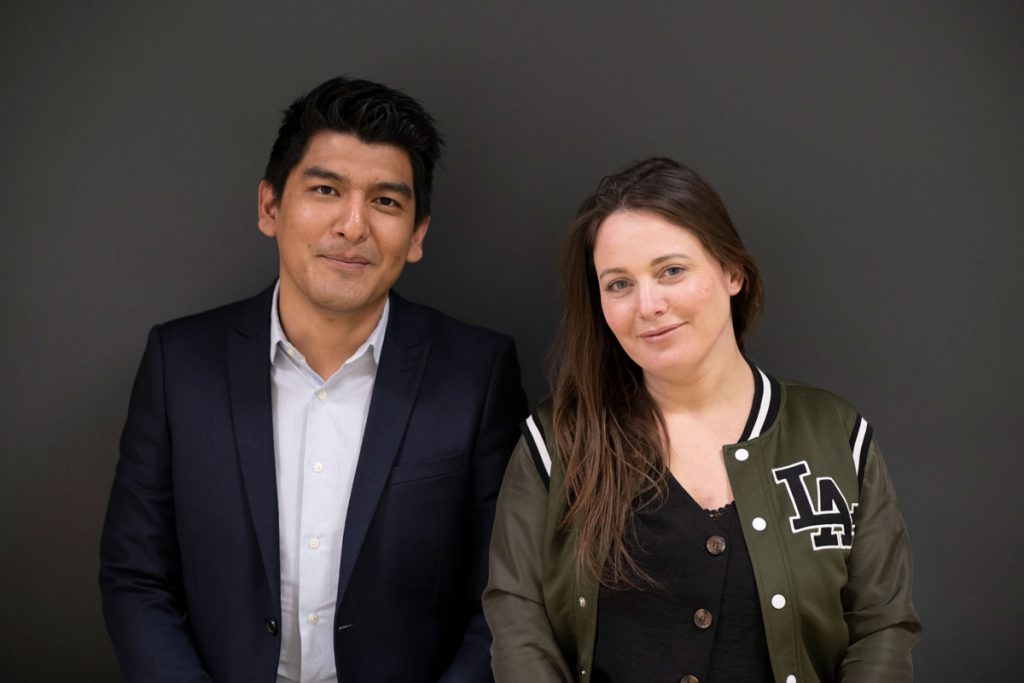 Discover the journey of Manuel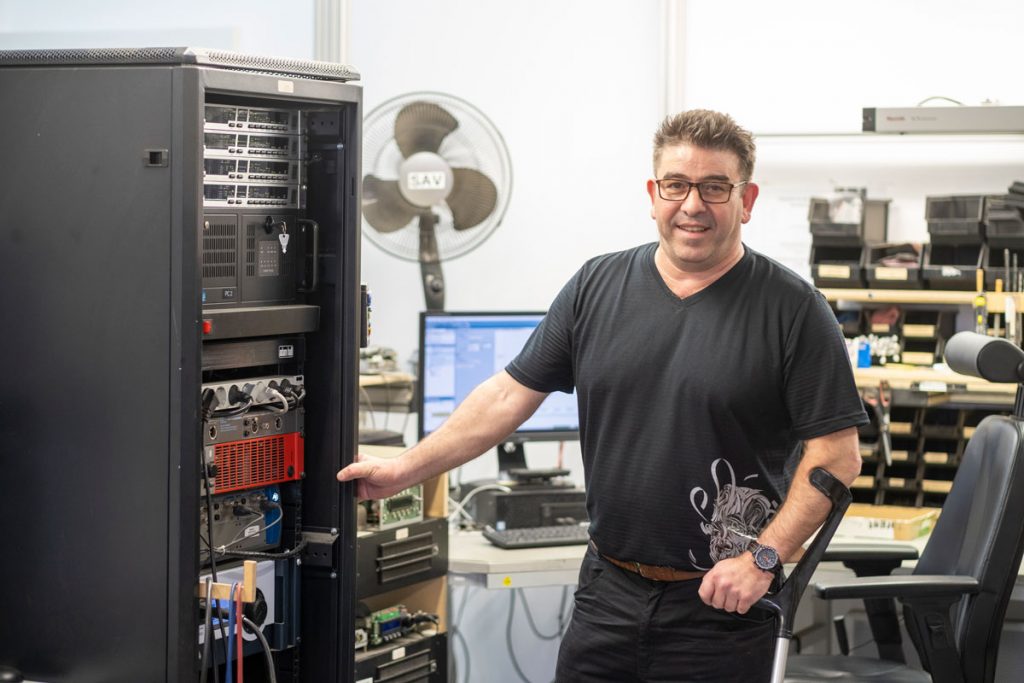 Find your best job with us
We are always on the lookout for new talent. Please look through our current opportunities. If there is no available job in your domain, please send us your application to get in touch.
If you would like to discover more about the L‑Acoustics universe, our teams, talents, and new products, please subscribe to our newsletter here.
Life @ L‑Acoustics