Cruise Ships
Premium Sound Meets the Comforts of a Cruise
Concert-Grade Performance
Weatherproof
Scalable
Reliable
Benefits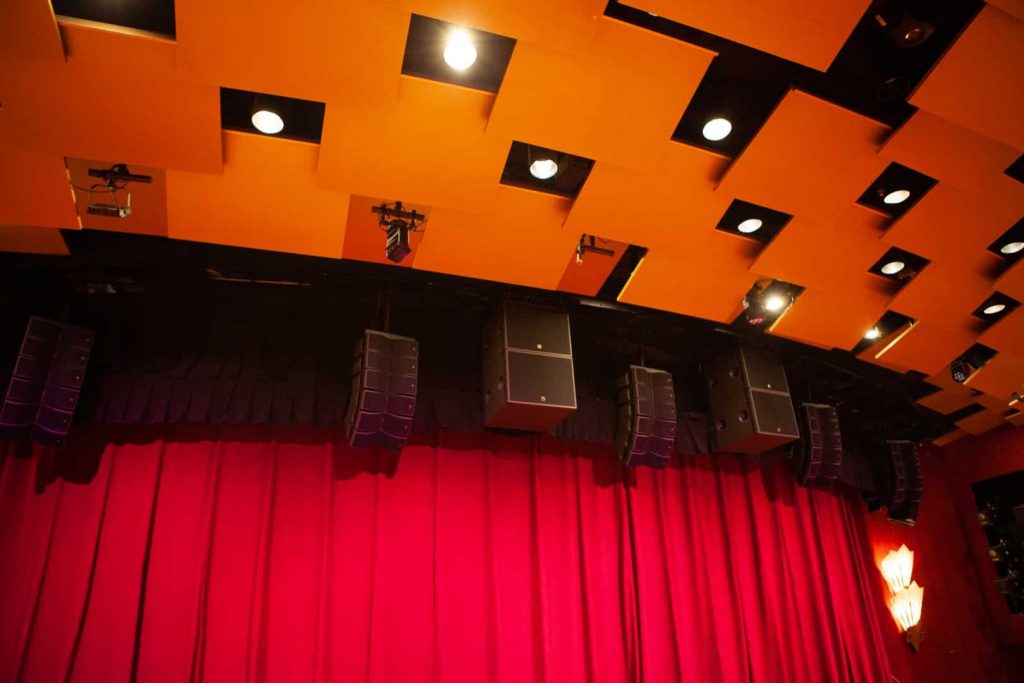 Weatherproof sound for on-deck entertainment
Harsh atmospheric conditions can impact loudspeaker performance and durability, but our 30-plus year proven track record for delivering premium products with lasting performance in permanent outdoor installations and the rigors of international touring and festivals provides confidence. We offer an elevated level of weather resistance on our installation loudspeakers, which meet US military environmental standards, including variations in temperature and extreme humidity.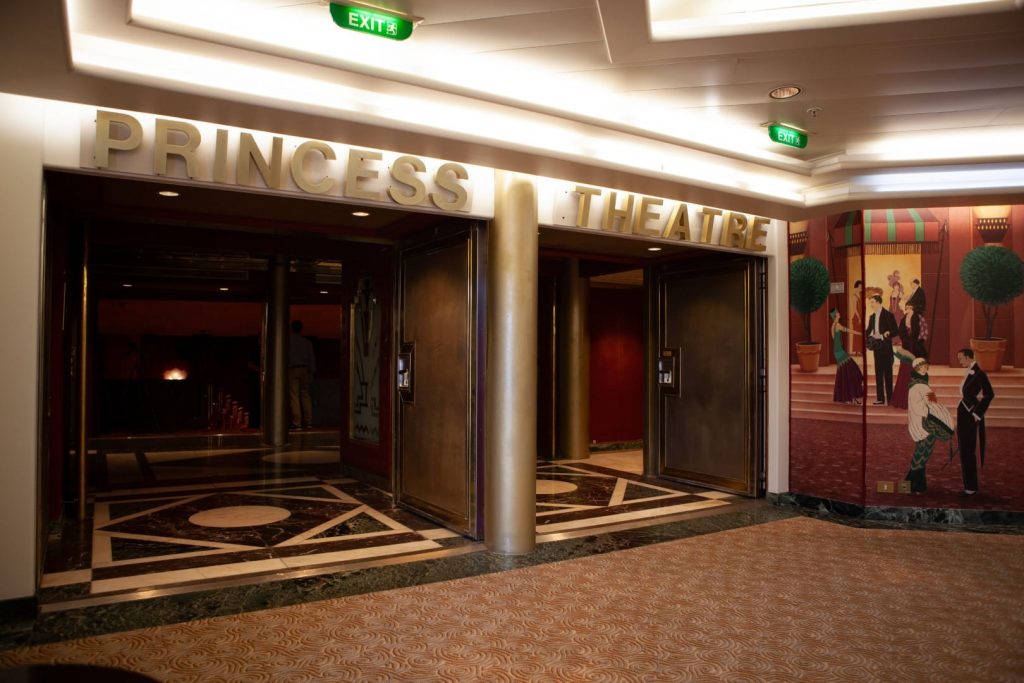 Scalable solutions for every area of the ship
Cruises are comprehensive vacations with a rotation of entertainment options at every quarter of the ship. Our system design solutions offer scalability and flexibility to accommodate everything from cinema, nightclubs, lounges, and immersive environments to the grandest theaters, effectively bringing Broadway production values on board. From the vessel's concept to completion, with our industry-leading 3D modeling software and the support of our international team of Application Engineers, L‑Acoustics can deliver a comprehensive installation package for all ship areas.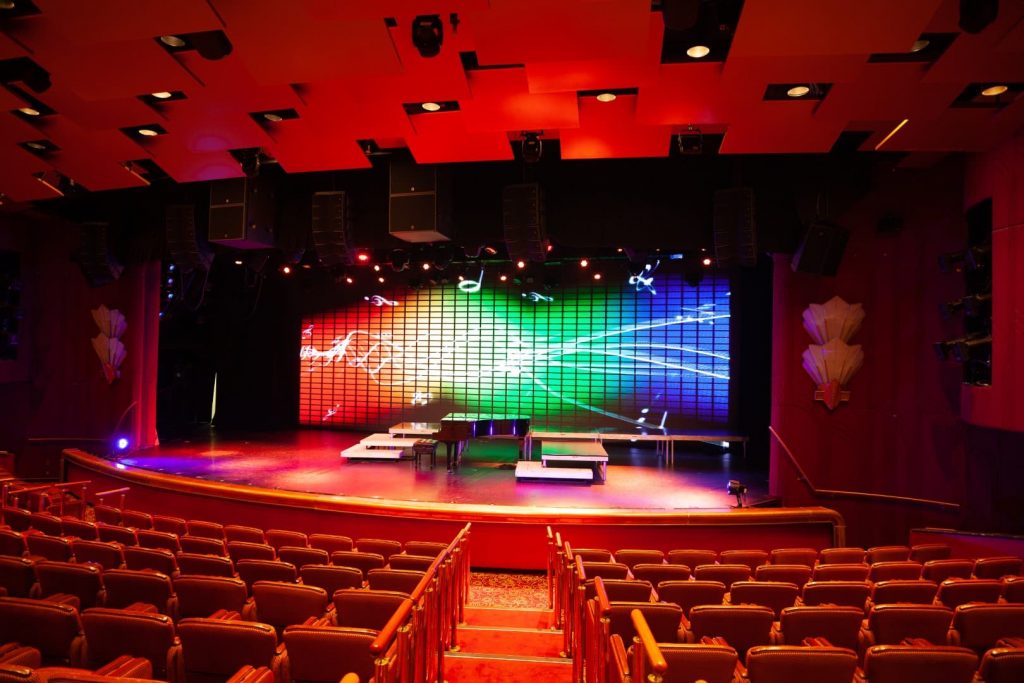 The best sound for all cruise ship entertainment
Discover choice sound on the sea with premium audio solutions that delivers deep bass for a pulsating nightclub or crystal-clear intelligibility for a raucously hilarious comedy show. With a complete roster of revolving entertainment, L‑Acoustics delivers premium quality and professional production values every time, matched with road-ready durability and reliability, never ceasing to exceed your expectations.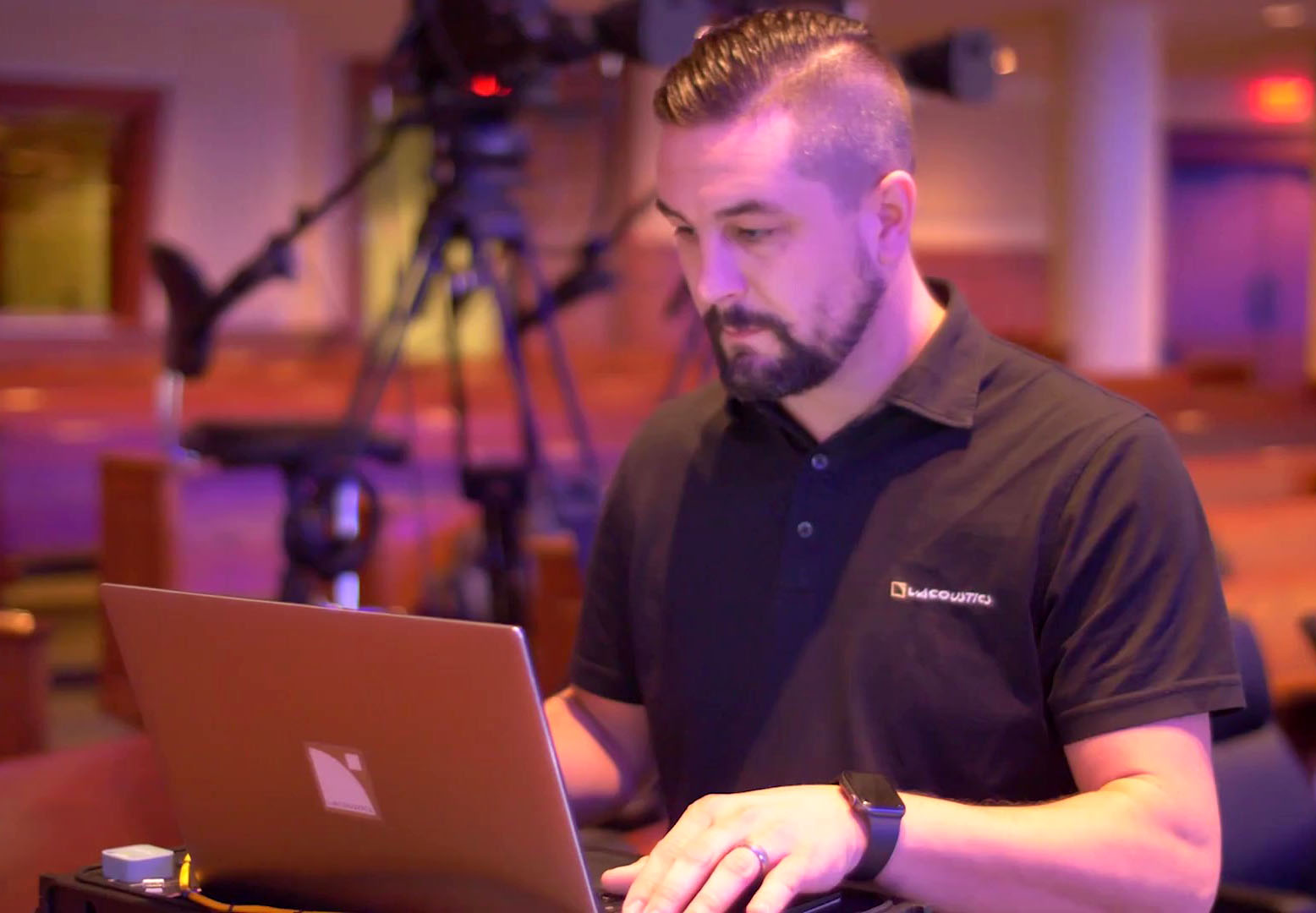 Your Sound Partner
Our integration partners and application teams provide support through every step of your project, from system design to calibration and training. Using our unique tools, we will work with you to build a comprehensive scope for your cruise ship before anything is purchased or installed.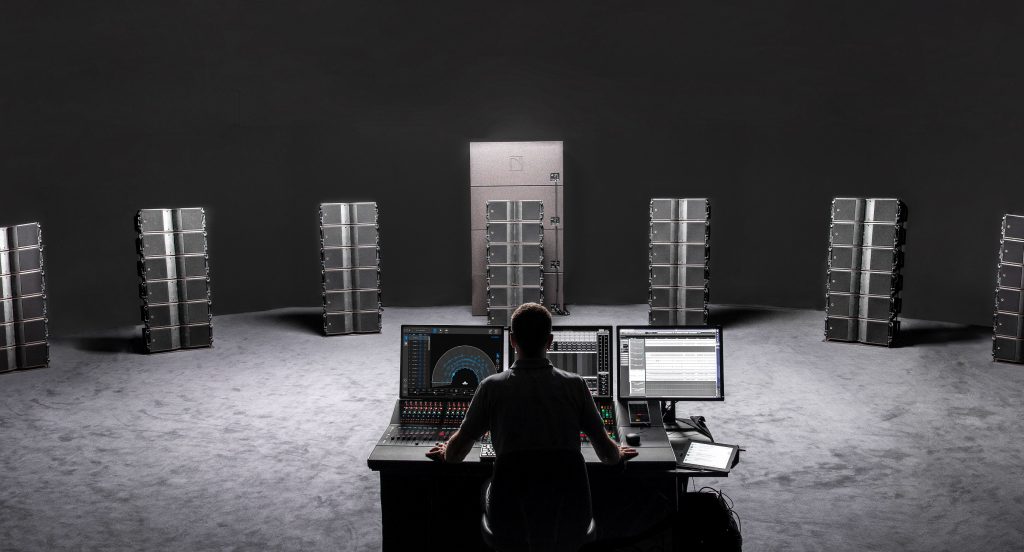 L‑Acoustics Ecosystem
Power the sound of any cruise ship with our full ecosystem of premium sound products that deliver an exceptional sonic experience. We fulfill all your cruise line auditory needs with our loudspeakers, monitors, amplifiers, networking, sound system design, and calibration services.
Royal Caribbean is renowned for constant improvement, so we continue to raise the bar for our guests and provide a total package with excellence being the design criteria. It's evident how we could raise that bar even more with L‑Acoustics.
Christopher Vlassopulos
Manager Newbuilding Sound & Light, Royal Caribbean Group
Customer Stories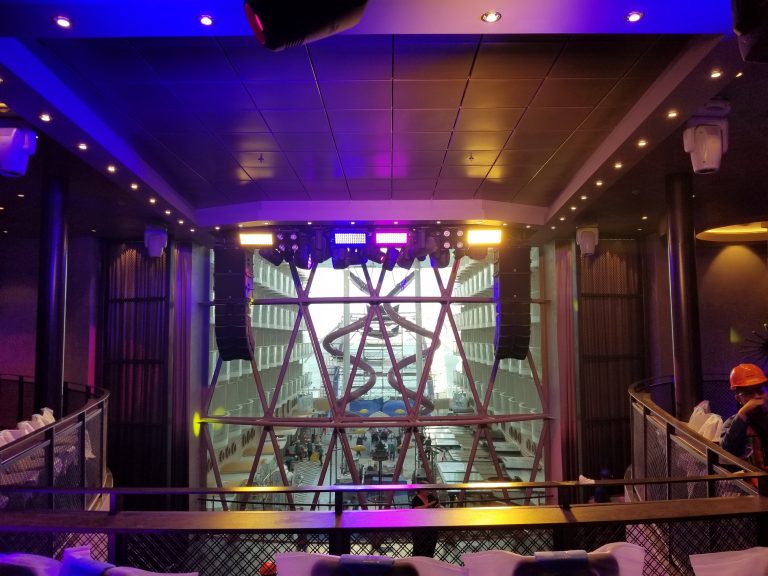 Royal Caribbean International: Oasis of the Seas
Royal Caribbean International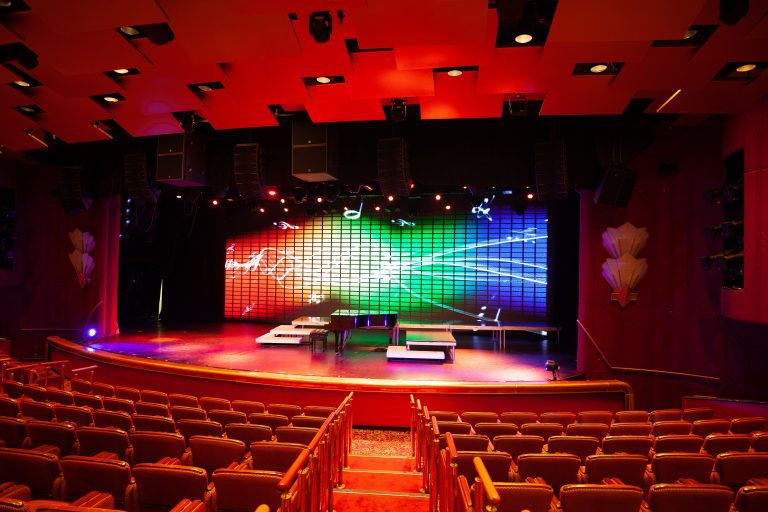 Princess Cruises: Princess Theater
Princess Cruises