Press Release
L-Acoustics Enjoys Award-Winning ISE 2023
L-Acoustics Enjoys Award-Winning ISE 2023...
Increased visitor numbers, Best In Show and InAVation Awards, packed product demonstrations, cocktails, and sunny days combined to deliver a highly positive start to this year's trade show calendar
---
BARCELONA, Spain – February 2023 – This year's ISE once again saw the company appear in two halls – L-Acoustics in Hall 7 and L-Acoustics Creations in Hall 2 – and perform off-site demos for the new Ambiance Acoustic System. With L-Acoustics recording visitor numbers up 25% from last year, the show proved a resounding success for the seminal loudspeaker manufacturer.
As well as constantly buzzing booths, other highlights included a Best in Show Installation category win for the discreet and powerful Soka colinear speaker and a coveted InAVation Award for Ambiance in the Event Technology category. Other notable wins at the InAVation awards went to L-Acoustics partner Solotech for their work on Katy Perry's 'Play' Residency at Resorts World Theatre Las Vegas in the Live Event category and Peerless-AV for the Mohammed VI Polytechnic University Auditorium in Morocco in the Applied Technology category, both of which used L-ISA spatial sound technology.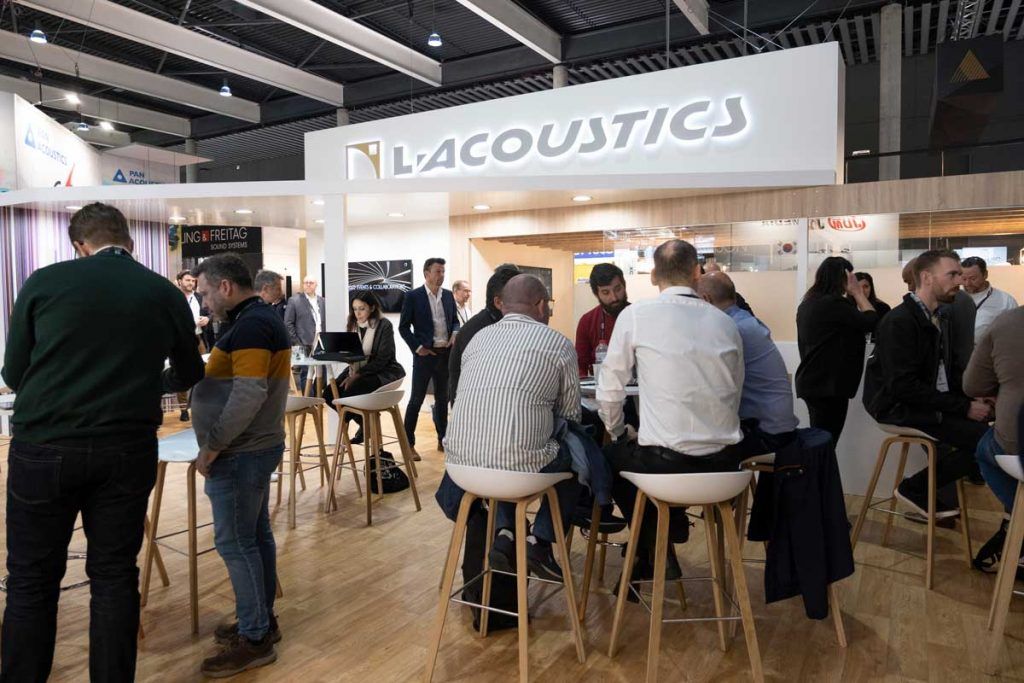 The Hilton Barcelona proved a popular destination for demonstrations of L-Acoustics Ambiance, the next generation of active acoustics, combining premium acoustics and the realism of immersive audio. Visitors were treated to live performances of a string quartet and Spanish guitarist to illustrate the benefits of this award-winning acoustic enhancement system.
At the L-Acoustics booth, visitors were given the chance to familiarize themselves with the immersive sound mixing software L-ISA Studio, now available for MacOS and Windows, at interactive workstations. L-ISA Studio is an innovative approach to the workflow of spatial audio content creation.
Also at the booth were the latest dedicated installation loudspeakers and subwoofers, the now award-winning Soka, SB6i, and SB10i, and the new revolutionary high-power multi-channel amplifier, LA7.16i.
The L-Acoustics Creations booth attracted visitors with its Fiji 5.1 system, Tahiti 2.1, as well as the discreet trio of Soka, X4i, and SB6i.
"ISE has always been a great place to meet partners and forge relationships with new ones, but this year proved to be an exceptional event, confirming that the industry is back and going from strength to strength," says Jacob Barfoed, Global Director of Sales & Sales Operations at L-Acoustics. "In Barcelona this year, our team reinforced existing relationships, made new ones, and sparked creative projects that will bring new, fantastic audio experiences to people around the globe."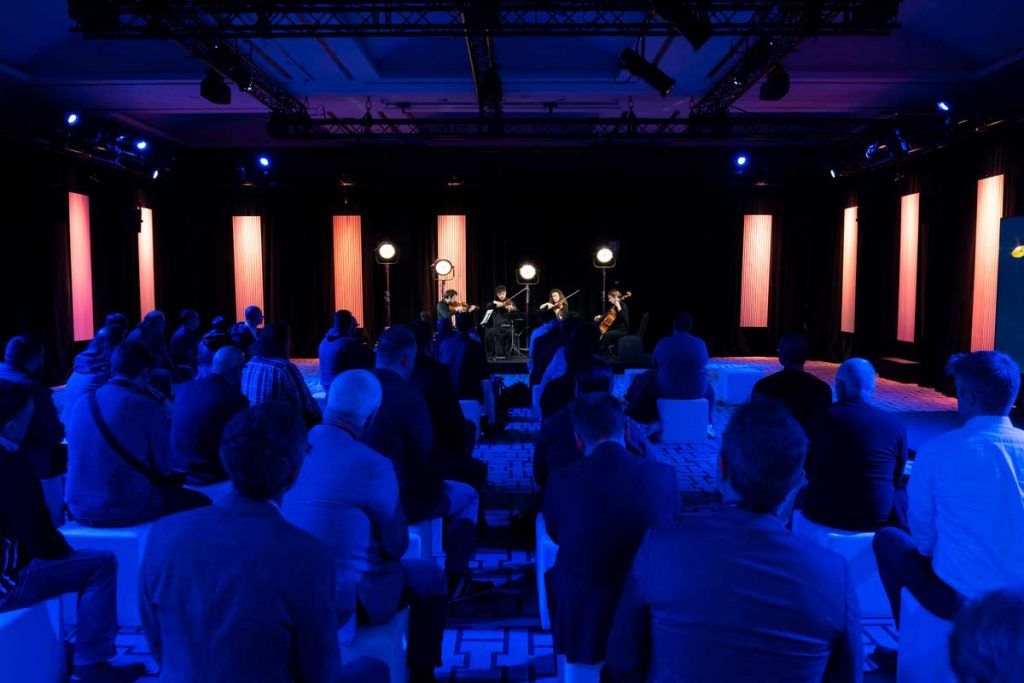 ---