Discover L‑Acoustics
We are the industry leaders in the design, manufacturing, and distribution of premium sound reinforcement technologies.
L‑Acoustics at a glance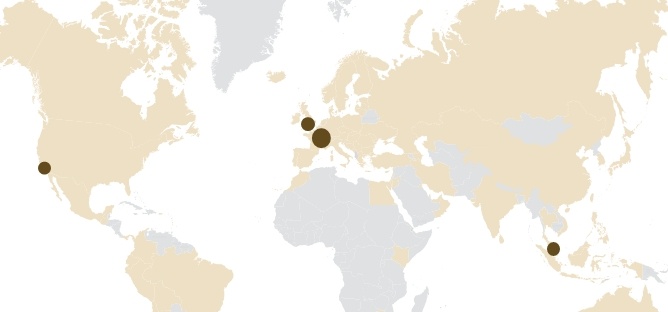 Our Global Headquarters
Paris
London
Los Angeles
Singapore
Created in
1984
Founder
Christian Heil, PhD
Mission statement
Through our dedication to innovation and product design excellence, we shape the future of sound with technologies that enable audio professionals and artists to elevate the listener experience
Governance
We are a privately owned company in which shareholders are actively involved in strategic and operational management
Products
Loudspeakers, Electronics, Software, Acoustic Solutions, Luxury Sound Spaces
Collaborations
Contour XO with JH Audio
LOOP with Zaha Hadid
Maunakea with C SEED
Business at a glance
50,000
loudspeakers produced per year
10,000
electronic products produced per year
10,000
registered software users
655
training programs conducted per year
6,000+
certificates delivered per year
80
countries around the world carry the L‑Acoustics brand
10,000
referenced venues
50 %
presence at the top 20 music festivals worldwide
700
industry-leading certified providers worldwide
People at a glance
650
employees worldwide
29
nationalities
60
certified trainers worldwide
25 %
of employees dedicated to R&D
7
years – average duration of employee service
25 %
of team leaders at the L‑Acoustics industrial site are under 30
Our fields of expertise
Recognized for pioneering the line source array, we've adopted a scientific approach to revolutionizing sound design, enabling performance prediction. Our in-depth study of all areas – from raw materials to high-end technologies, software, and electronics – contributes to a unique and broad combination of expertise that helps shape the future of sound.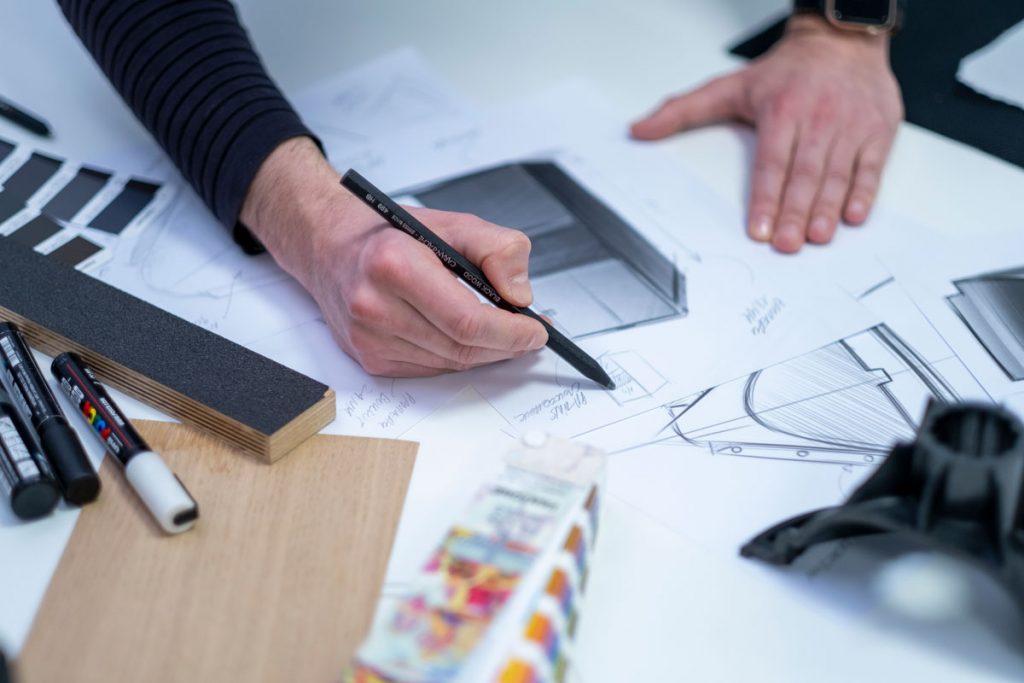 Product Design
Our products are a subtle demonstration of the power of innovation through the fluidity, elegance, and readability of our solutions. We co-design each hardware and software project with our users' representatives, employing a pragmatic and avant-garde approach. From the blank page to digital and physical prototyping, simplicity and utility guide the design process.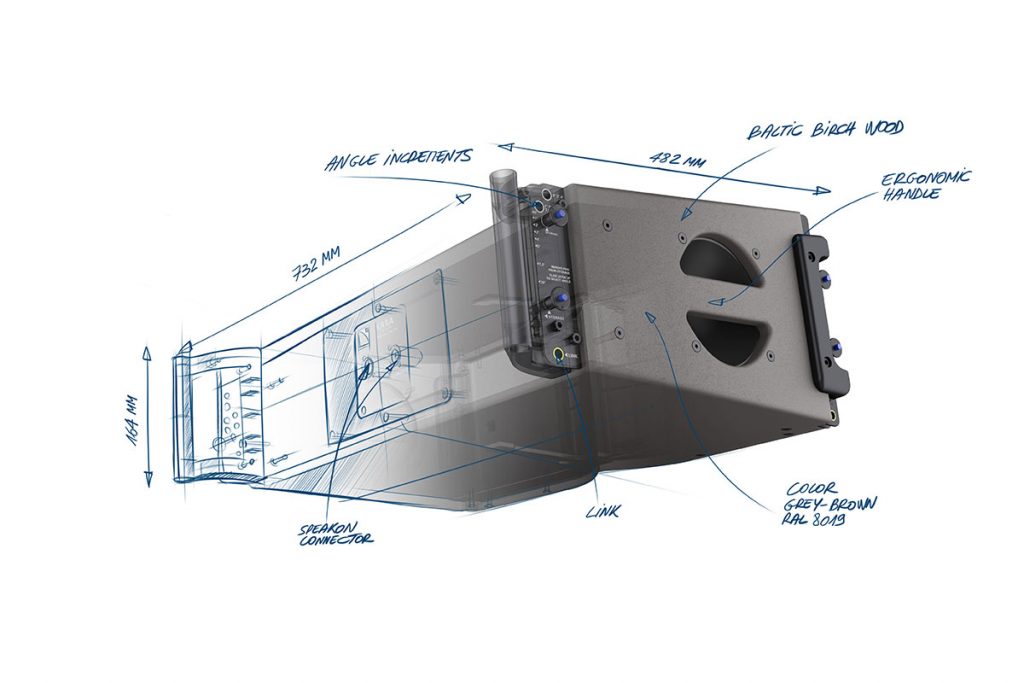 Product Engineering
From idea to concept, drawing to prototype, or mock-up to production, we design the best acoustic innovations from eye to ear. Our passion for acoustic, electronic, and mechanical modeling is visible in the attention brought to every detail in our products' engineering and performance. Safety, durability, and reliability all contribute towards the unmatched sound signature: Emotion.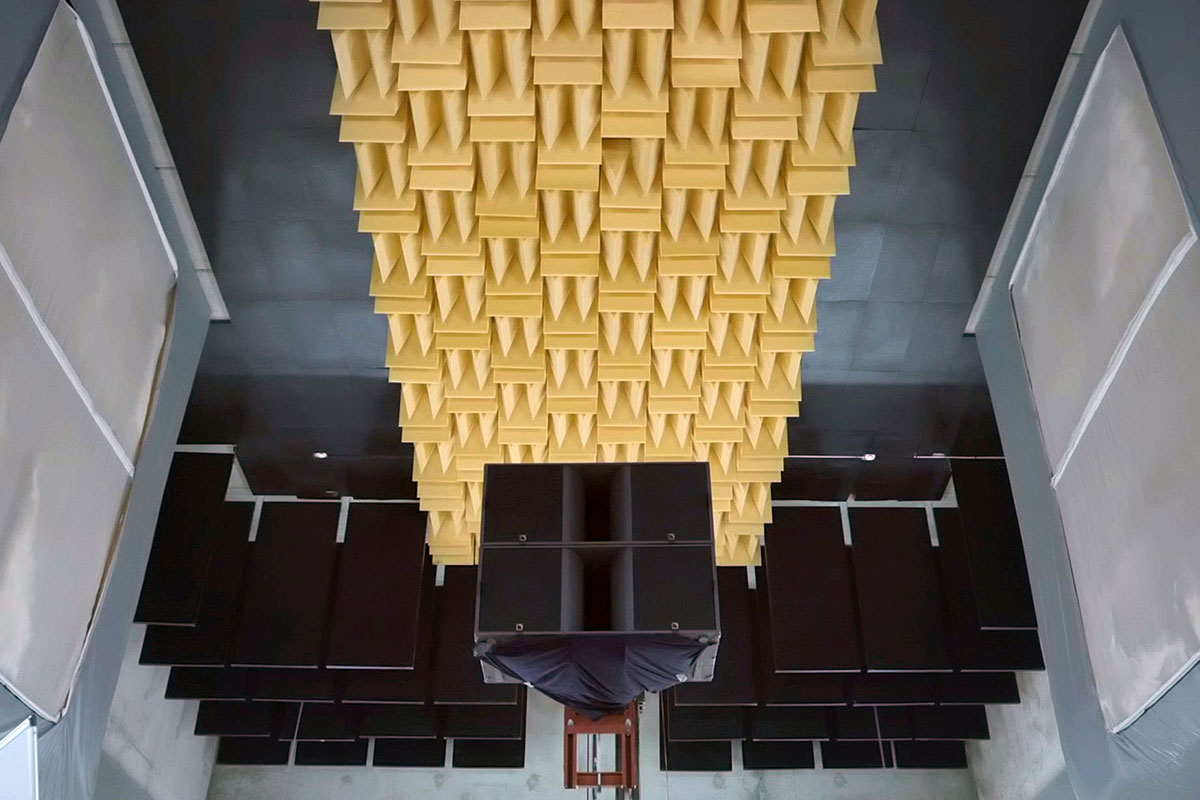 Acoustics
Our acoustics are born from the passion of marrying art and science to create something evocatively moving. The sum of these parts: loudspeakers, cabinetry design, mechanical design, DSP algorithms, spatialization algorithms, the interaction of multiple elements – act in concert to excite listeners with the world-renowned L‑Acoustics sonic signature.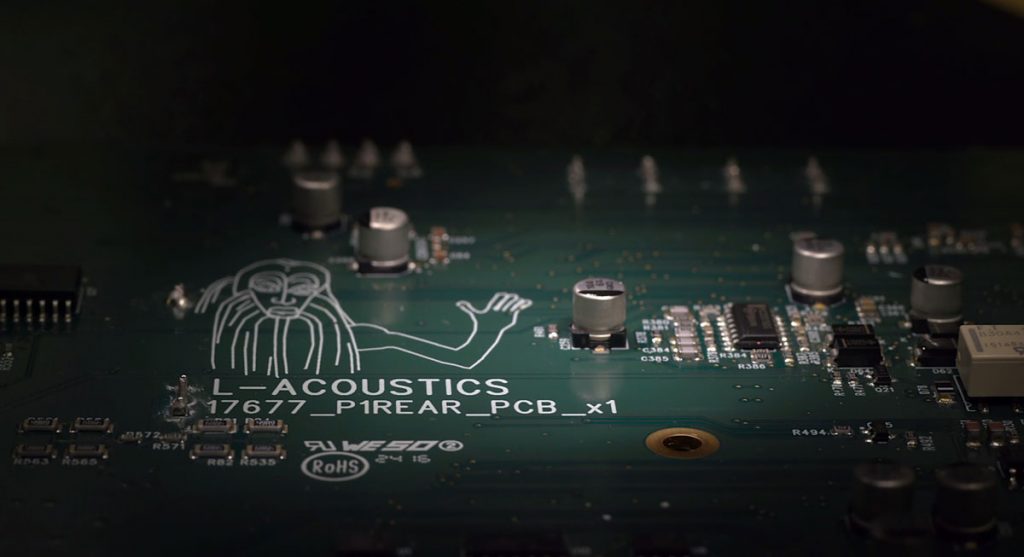 Electronics
Performance and power. Amplification and precision. Acoustics and electronics. These inseparable duos all form an ecosystem of solutions that control and amplify. Our experience in the cutting edge of digital audio network technologies, in real-time signal processing and embedded software, helps produce a wholly unique sound quality.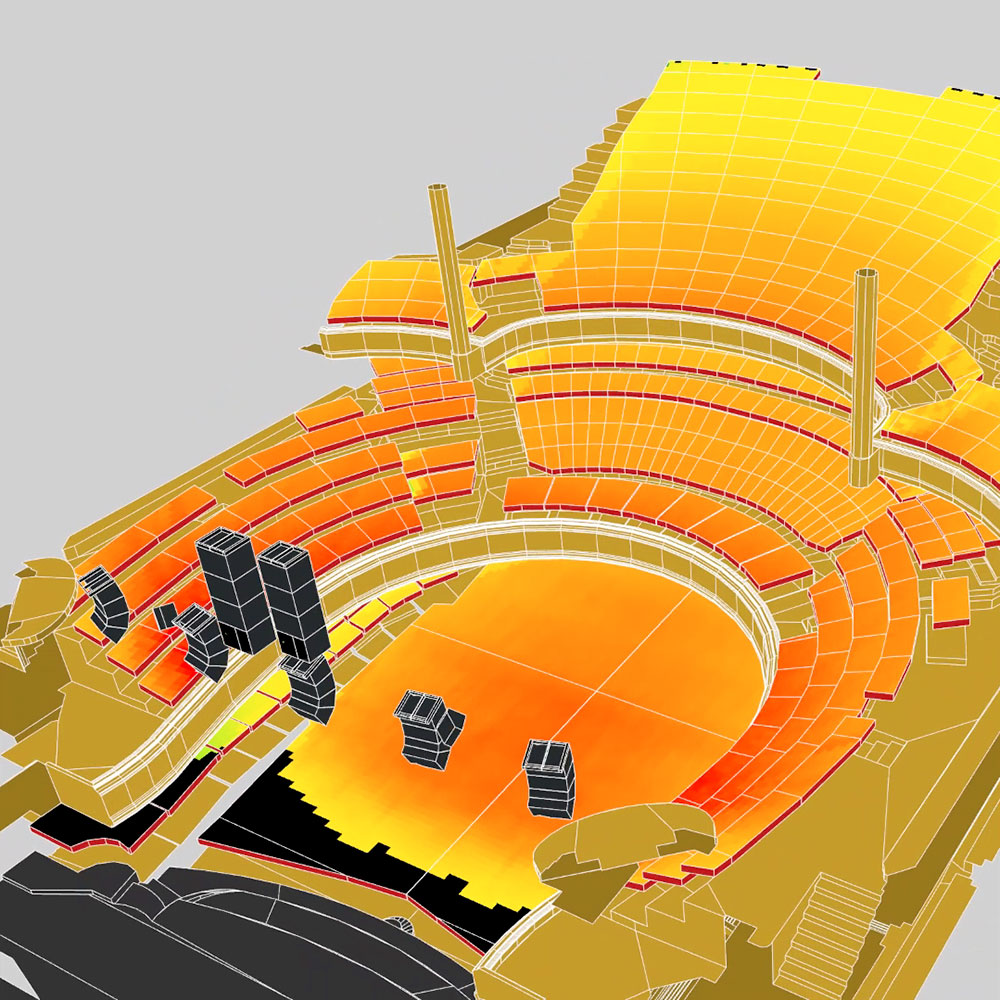 Software
Our proficiency in developing proprietary sound prediction and control software helps shape our designs. Our software innovation is supported by rigorous scientific models and the latest programming skill sets.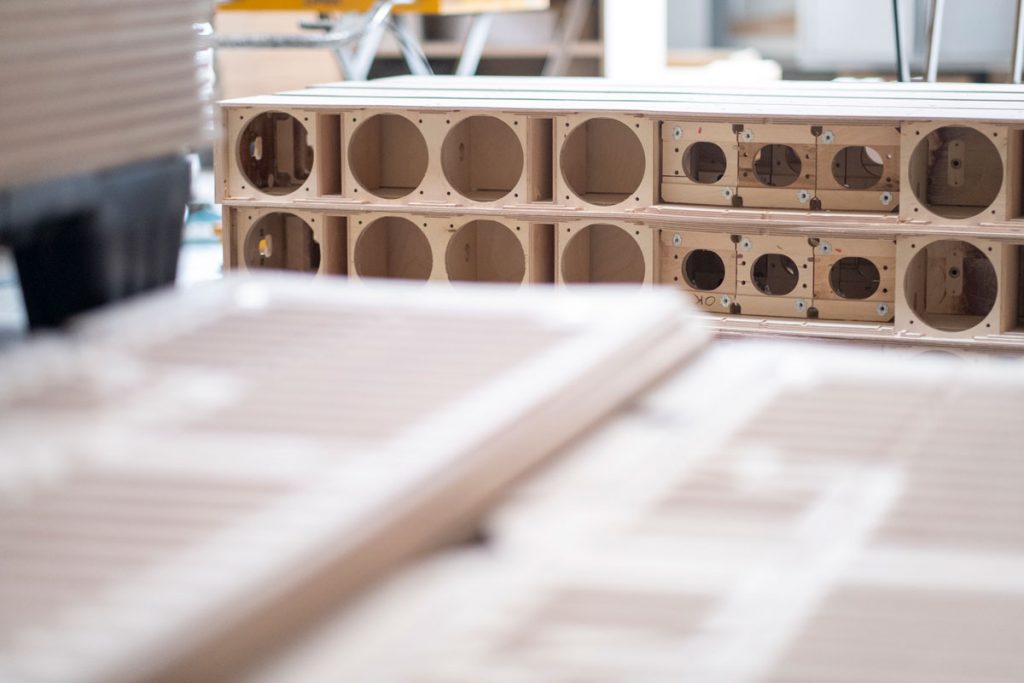 Wood Composite Cabinetry
Premium, sustainably sourced wood nourishes the quality of our sonic signature. Each speaker receives special attention and craftsmanship from our skilled team of artisans.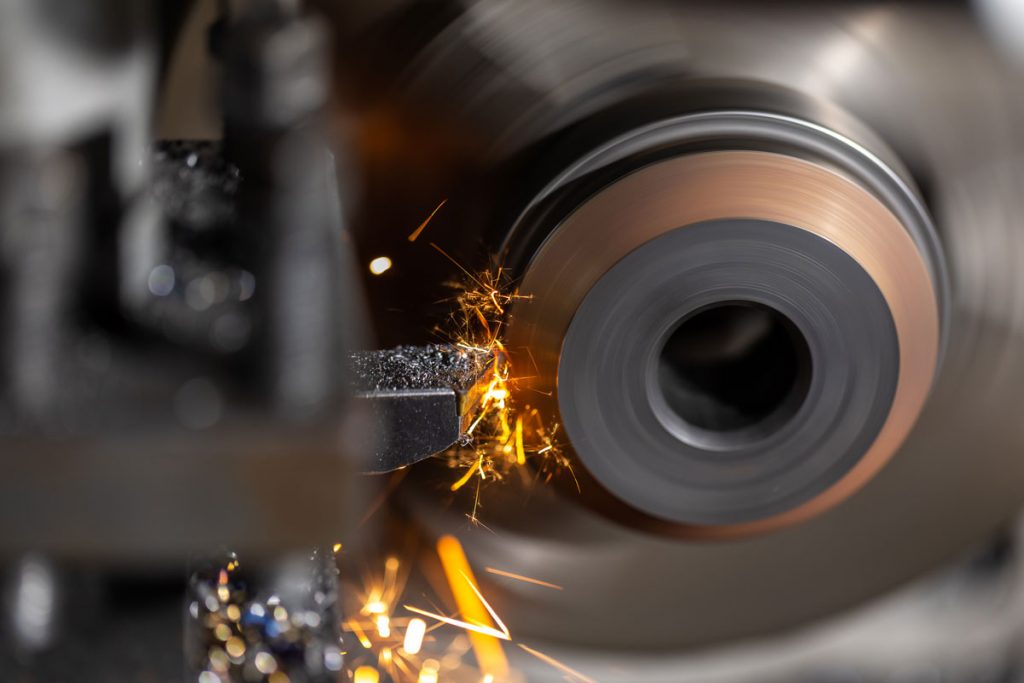 Precision Metal
Our industrial and precision sheet metal specialists utilize cutting-edge and high-performance production tools to process small, medium, and large metal series, enabling safe and reliable deployment of our sound systems.
The L‑Acoustics Universe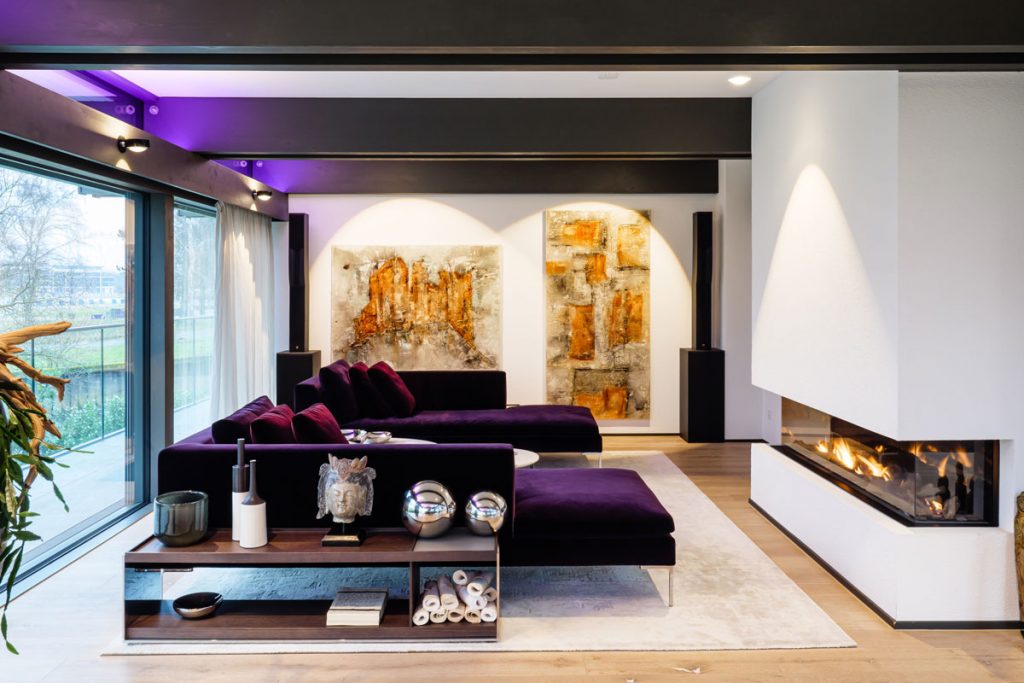 L-Acoustics Creations is a division of the L-Acoustics Group dedicated to premium installations in residential and architectural environments. From stereo and surround configurations to groundbreaking sound spaces, L-Acoustics Creations elevates the role of sound as a vector of emotion in home entertainment, music, wellness, digital and sound art.
We partner with highly qualified and certified audio-visual integrators to transform sonic visions into reality. Like-minded individuals and organizations are invited to get in touch as we use the power of sound to reinvent how people work, live, relax, and entertain.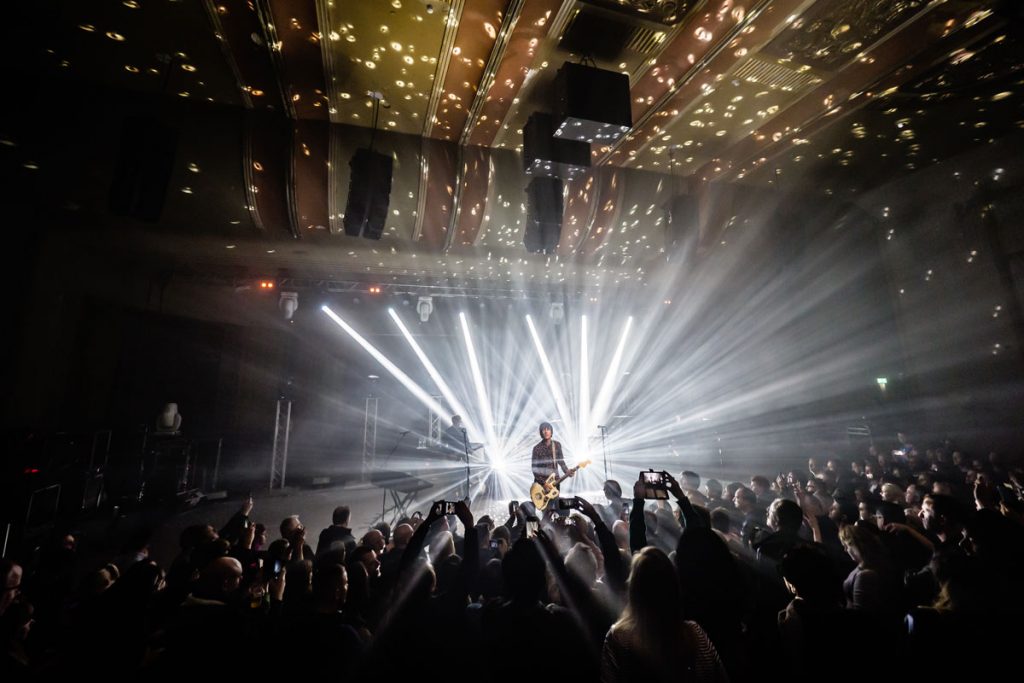 The natural experience of sound is immersive, encompassing the listener with the perception of audio from all directions. The experience of live and recorded sound has lacked these spatial qualities – until now.
L‑ISA technology enables artists to create and deliver new multidimensional sound experiences for live and recorded productions. This comprehensive ecosystem of audio tools provides an extremely natural and vivid experience that heightens emotion and invites the listener inside the music.
We call this Immersive Hyperreal Sound.
Distinctions
L‑Acoustics is highly recognized in the audio industry for its engineering contributions to further the state of the art.
In recognition of creating innovative professional sound technology, L‑Acoustics was named one of Fast Company's Most Innovative Companies of 2020.