News
Xi'an Silk Road International Cultural Arts Centre Fitted with L-Acoustics Kara II
Xi'an Silk Road International Cultural Arts Centre Fitted with L-Acoustics Kara ...
Rightway Audio Consultants installs the powerful Kara II to meet modern and world-class requirements
---
XI'AN CITY, Central China – September 2022 – At the beginning of the famed silk road, Xi'an City in Central China is home to two of UNESCO's World Heritage sites and several of China's most prestigious universities. The recently opened Xi'an Silk Road International Cultural Arts Centre was conceived as a cultural exchange and exhibition centre for literary and artistic work between China and the 149 countries along the Belt and Road Initiative trade route. The complex spans 150,000 square metres and comprises a theatre, a multi-purpose hall, and an art gallery.
Across the sprawling complex, facilities have been fitted with some of the most comprehensive and modern technical equipment to display Chinese cultural arts and host art and cultural performances from around the globe. The 1,500-capacity Xi'an Chanba Poly Theatre and a smaller multi-function hall are designated facilities within the complex for staging performances and have been fitted with L-Acoustics audio systems.
"The goal for the Poly Theatre was to possess the most modern system configuration in China. As a cultural centre along the new 'Silk Road,' we needed it to reach a leading standard in technology to meet the requirements of large-scale performances from around the world," says Mr. Jin Ruidong, Head of Stage Technology at Xi'an Chanba Poly Theatre.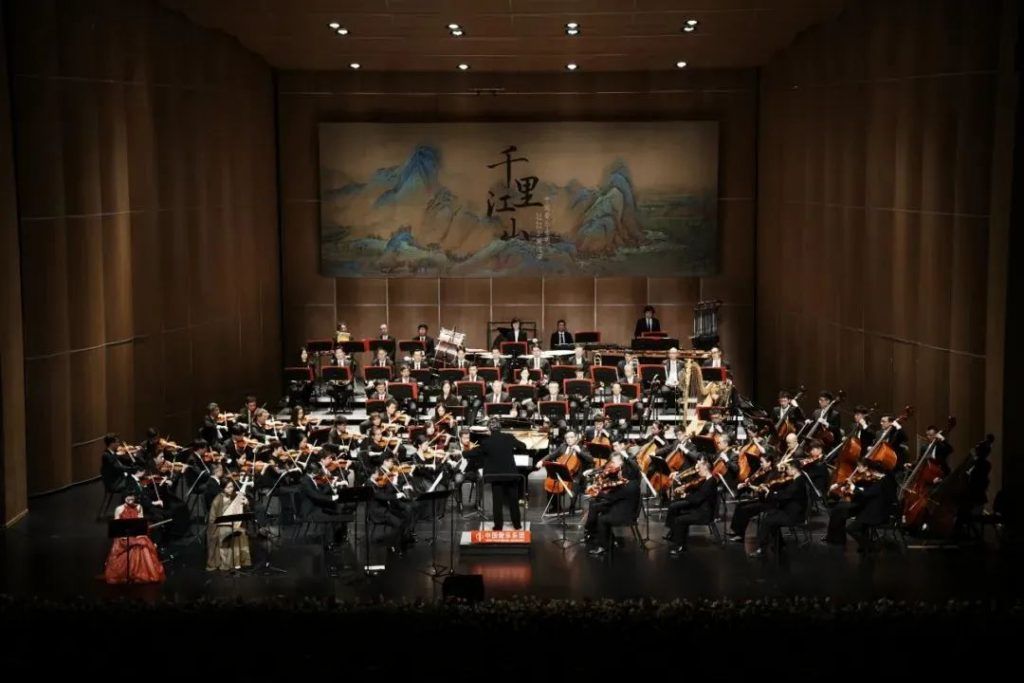 ---
The larger Xi'an Chanba Poly Theatre was designed by Zhao Yuanchao, chief architect of the China Northwest Architecture Design and Research Institute, to host performances ranging from concerts, plays, musicals, and Chinese opera. L-Acoustics Certified Provider Distributor Rightway Audio Consultants (RAC) designed and installed an LCR main system of 10 L-Acoustics Kara II per array to ensure optimal sound coverage in the elegant-looking hall. Two stacks of four SB18 subwoofers placed on either side of the stage below the LR main arrays provide low-end reinforcement, while a pair of L-Acoustics X12 on both sides of the stage front are deployed as out-fills. Further X12, both fixed and mobile, are used for stage monitoring. Five 5XT coaxial enclosures provide stage lip fill. Surrounding the horseshoe-shaped audience seating area, X8 were placed around each of the three theatre floors as surround fills.
In the smaller multi-function hall, the main system comprises two hangs of four L-Acoustics ARCS Focus. The low end is provided by two ground-stacked SB18 subwoofers below each array. Here as well, an X8 on each side provided front-fill and X12 boxes are used as stage monitors. The systems in both halls are driven by LA4X amplified controllers, with DiGiCo SD5 and S21 mixing consoles in the theatre and multi-function hall, respectively.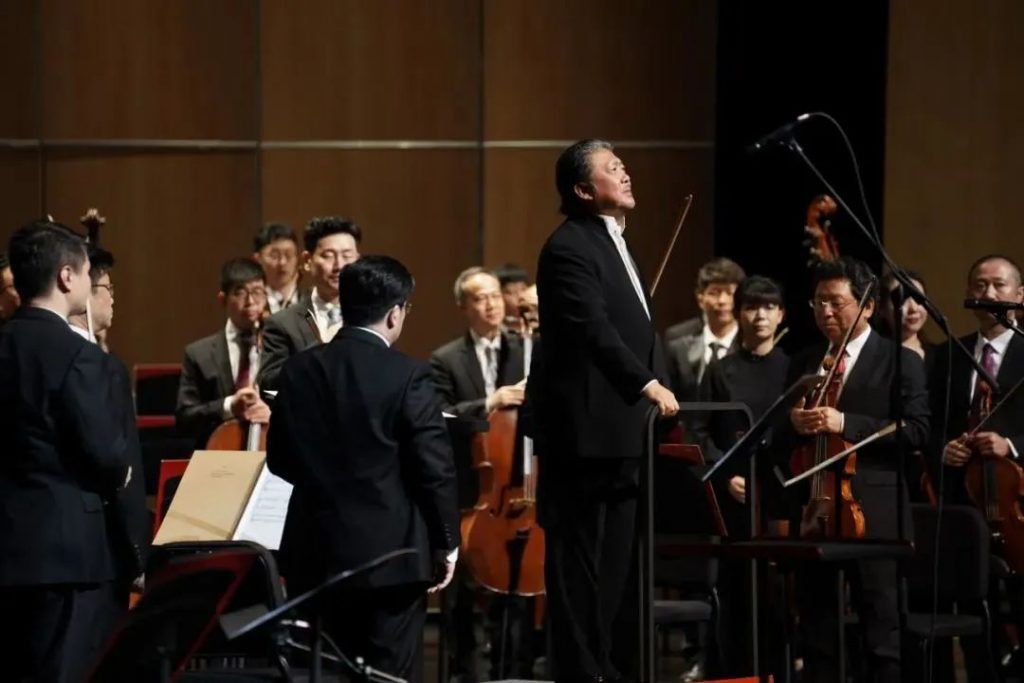 ---
Recently, for the opening night of a Song Dynasty painting exhibit, the Xi'an Chanba Poly Theatre was host to a capacity crowd for the premiere of the China Philharmonic Orchestra's tone poem A Panorama of Rivers and Mountains. The musical piece by composer Zhao Lin, Sound Director of the opening ceremony of the 2022 Beijing Winter Olympics, was presented in pristine audio quality, setting a precedence for the kind of world-class productions and performances the Xi'an Silk Road International Cultural Arts Centre aspires to deliver.
"To have the sound of the orchestra all around you in the grandeur of the theatre, playing A Panorama of Rivers and Mountains, looking up at the beautiful painting from the Song Dynasty era, was a brilliantly immersive experience," praises Mr. Jin Ruidong.
"We are set to present the best in Chinese culture to the world in this centre located on a vibrant and progressive new silk road," Mr. Jin Ruidong concludes. Learn more about Rightway Audio Consultants at www.racpro.net.
---