Cruise Ships​​
Princess Cruises: Princess Theater
700 Capacity
KIVA II
L-ISA
Context
---
The Team
---
Princess Cruises Sets Sail with L-ISA Immersive Hyperreal Sound
With dazzling stage sets, artists from worldwide, modern hits, and timeless classics, the Princess Theater on board the Sun Princess and Diamond Princess cruise ships are the cruise line's largest theaters. Showcasing lavish, original productions with sumptuous surroundings and dynamic cast members, the Princess Theater is at the center of cruise ship guest entertainment. In this ultramodern theater, guests can relax in plush seating with unobstructed sight lines as the velvet curtain goes up. A state-of-the-art lighting system illuminates the stage, accompanied by a sound system that puts the guests right in the action.
The Challenge
Looking to enhance their guest experience, Princess Cruises wanted to invest in a sound system that would match the theater's renowned entertainment by providing exceptional sound for any act on the theater stage. And since space is a premium on cruise ships, due to revenue being dependent upon the number of occupied cabins, the ceiling height was restricted. Maintaining clear sightlines to the stage was critical while ensuring even coverage throughout the auditorium. The theater required a scene loudspeaker system that could fit within the limited space and still deliver the power, coverage, and immersive sound needed for Broadway-style productions.
The Solution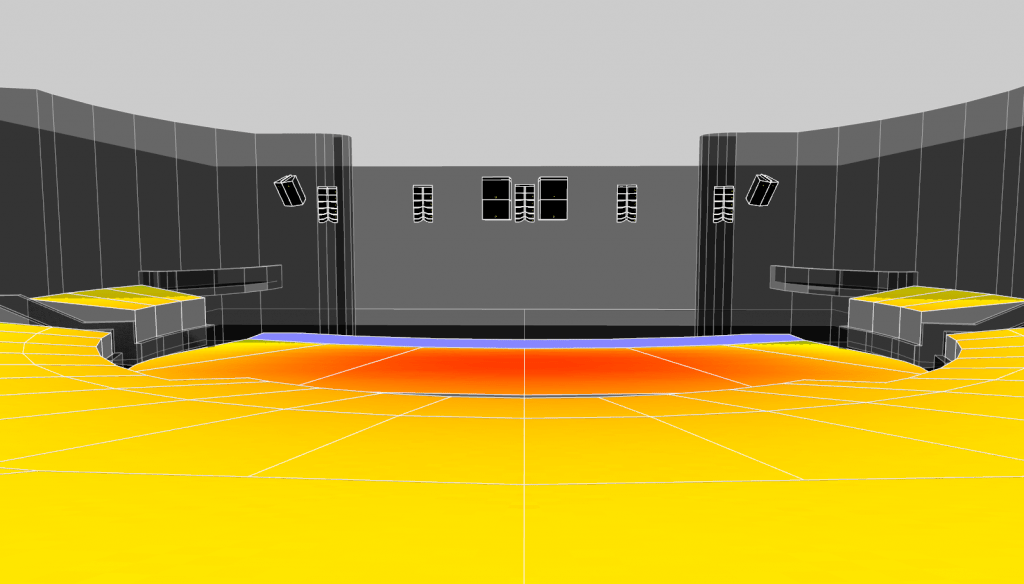 As part of their ongoing refurbishments during scheduled maintenance in dry dock, Princess Cruises chose L-ISA Immersive Hyperreal Sound for their Princess Theater to provide the most captivating guest experience. KIVA II was chosen for the L-ISA scene system because of its compact footprint, low weight, and high amplifier density. KIVA II fit the venue's physical requirements while ensuring that the installation cabling was simple and future maintenance more manageable – a critical element of cruise ship installations. The broad coverage of KIVA II also allowed for everyone in the audience to enjoy the fully immersive audio experience, provided by L-ISA technology.
System pictures
The Result
In both theaters, the audio rivals and even surpasses West End and Broadway theatrical standards of production. The theaters are central to the entertainment offerings for guests on board during a cruise and therefore crucial to completing an immersive vacation experience. Princess engineers have expressed their delight in mixing on L-ISA systems, how easy it is to use, and all the sound possibilities they can achieve to impress cruise line guests.
Project photos
"We are proud to be the first cruise line in the world to offer L-ISA technology on board our vessels. Our early adoption of this transformative audio technology, currently used by world-class events, venues, and artists, underscores our commitment to identify and act upon every opportunity to surprise and delight our guests."
Mark Simons
Director of Production Operation and Projects, Princess Cruises
Tech Brief
A total of 30 KIVA II, flown in 5 arrays of 6 cabinets for the main scene system
4 SB18 Subwoofers flown in two central arrays next to center KIVA II
ARCS WiFo outfills to provide coverage of the seating at the furthest offstage seating
X8 Surrounds to provide full immersive audio
4 X8 delays for rearmost seats in the auditorium of Diamond Princess
Fills

ARCS WiFo