Press Release
Montréal's MTELUS Sounds Trés Bon With L-Acoustics K3
Montréal's MTELUS Sounds Trés Bon With L-Acoustics K3...
With a new concert sound system installed by Solotech, the venerable 140-year-old venue sounds better than ever
---
MONTRÉAL, Québec, Canada – November 2023 – Most performance venues will acknowledge that they cannot be all things to all people. MTELUS, the 2,300-capacity concert venue located in downtown Montréal, is a notable exception. Since its founding in 1884, the facility has been at various times a skating rink, a summer theater (whose stage hosted the fabulous Sarah Bernhardt in 1905), a cinema, a discotheque named Metropolis, and finally, in 1997, a live-performance venue once again.
Twenty years later, after undergoing major renovations and hosting memorable concerts by David Bowie, Prince, Beck, Radiohead, Green Day, and the White Stripes, among many others, the venue was renamed MTELUS after its Canadian wireless network operator and sponsor Telus Mobility. Now, nearly 140 years following its founding, the venerable venue has reached another milestone with a new L-Acoustics K3 sound system installation designed and installed by Montréal-based Solotech.
"Welcoming world-class touring artists and engineers requires a world-class concert sound system," proclaims Reno Richard, Chief Audio Engineer at MTELUS. "L-Acoustics solidly delivered with K3, which is now proudly showcased here in our venue."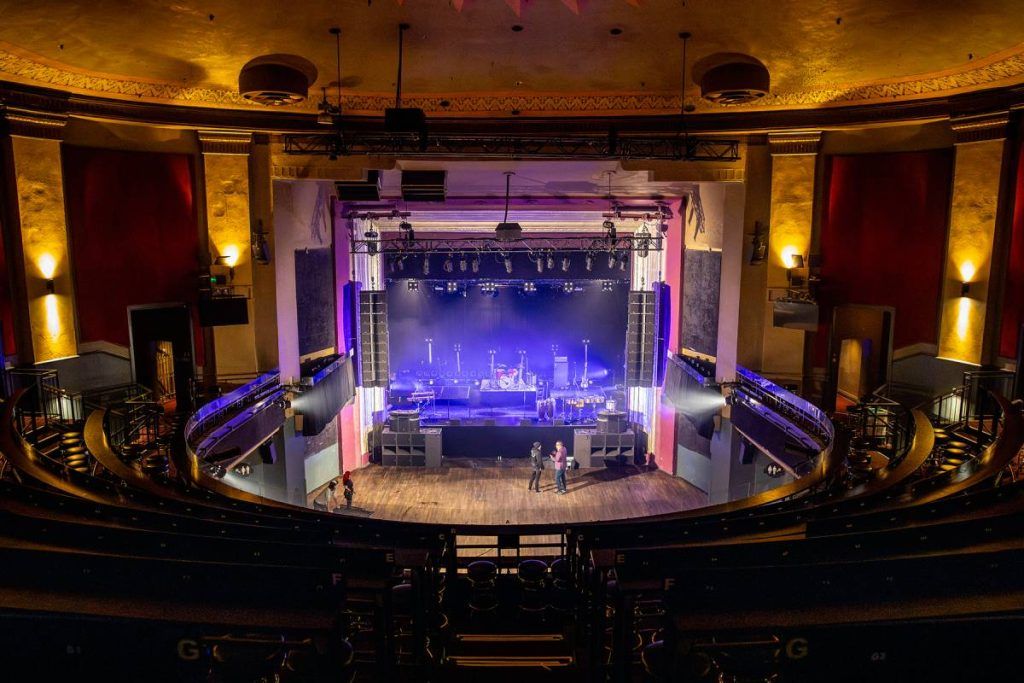 Designed and calibrated by André Pichette, Senior Application Engineer for Install at L-Acoustics, and approved by evenko, which books MTELUS in a strategic partnership with Live Nation, the new loudspeaker system comprises a left-right configuration with 10 K3 flown per side and four KS28 ground-stacked, cardioid-configured subs per side. There are also six A15 Wide, four A10i Wide, and four X8 for various fills, and the entire setup is powered by LA12X and LA4X amplified controllers, with a P1 Milan AVB processor on the front end.
Not surprisingly, for a venue built in the 19th century, MTELUS has a few acoustic quirks. "The venue has a fairly low balcony, so it's a challenge to cover the space beneath it, and it can make it difficult to find sweet spots to add delay boxes without blocking sightlines," explains Richard, who has been with the venue for two decades. "We also have a hollow stage and dance floor, a giant dome up in the ceiling, and quite a few bass traps. There is acoustic treatment in most key reflection-prone curvatures in the venue, but it definitely remained a challenge to cover it all with surgical precision."
Fortunately, K3 was more than up to the task. "When we heard about K3, a more compact box but still packing a mighty punch with its dual 12-inch drivers, I was confident that we had found our new PA solution," he adds. "Once installed, it became clear we had filled a gap between the eight-inch tops and 18-inch subs from the previous system. K3's Panflex feature enables accurate SPL guidance and allows us to reduce reflections along the walls. We added a few A10 delays in hidden corners, and the downstage edge is widely covered with A15 fills and X8 lip-fills. The middle boxes of the main stacks provide long-throw over the audience's heads and target that tight space. The system really addresses all of these challenges well."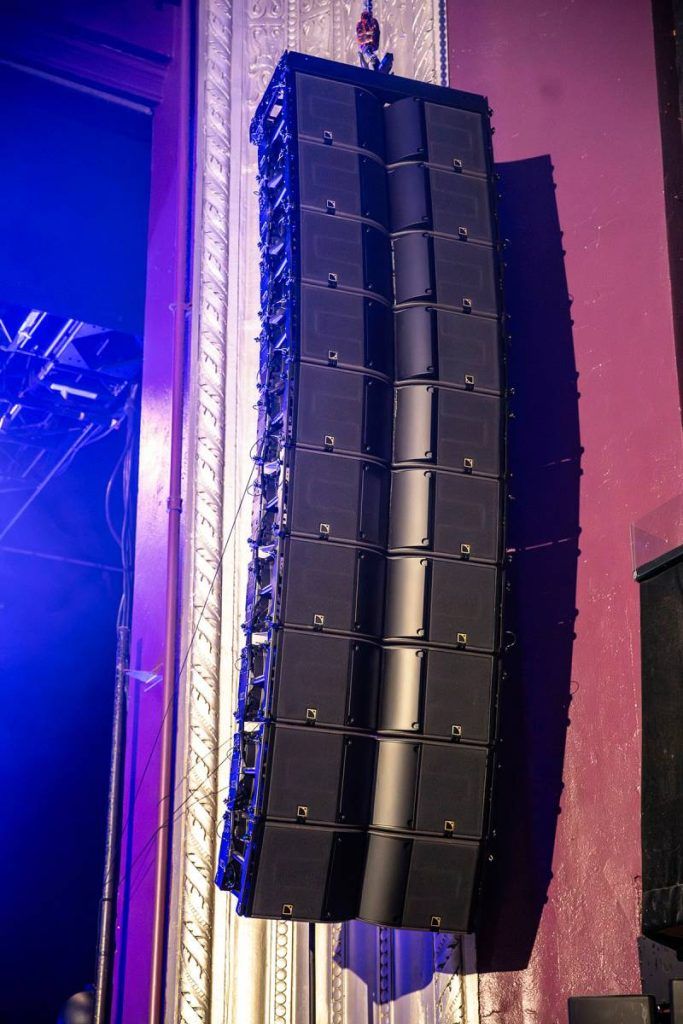 Martin Berthiaume, Solotech's Business Developer for large venues throughout the Canadian market, agreed that MTELUS was a somewhat challenging venue regarding its sound. However, he added, all of the effort that would go into it was very much worth it. "I cannot count the number of shows I went to see there when I was younger," he says. "It's a wonderful music venue and deserves the best sound system possible. Now it has that."
Berthiaume points to K3's combination of power in a compact form factor that enabled the main left and right hangs of the PA to reach well into the balcony seating while still comprehensively covering the main floor and not obstructing sightlines. "And we were able to achieve full dynamic range throughout all the seating areas, so the audiences are getting the full impact of the music no matter where they're sitting," he says. "L-Acoustics Soundvision software was instrumental in achieving that, as was the expertise of both L-Acoustics and Solotech engineers. It was very much a team effort."
Teamwork is what enabled the project to be ready for a round of major tours in mid-summer. "We had five days to accomplish installation, tuning, and commissioning, and we had to find a gap in the schedule during July—the height of the festival season—for that," he recalls. "But the effort was worth it. MTELUS sounds fantastic!"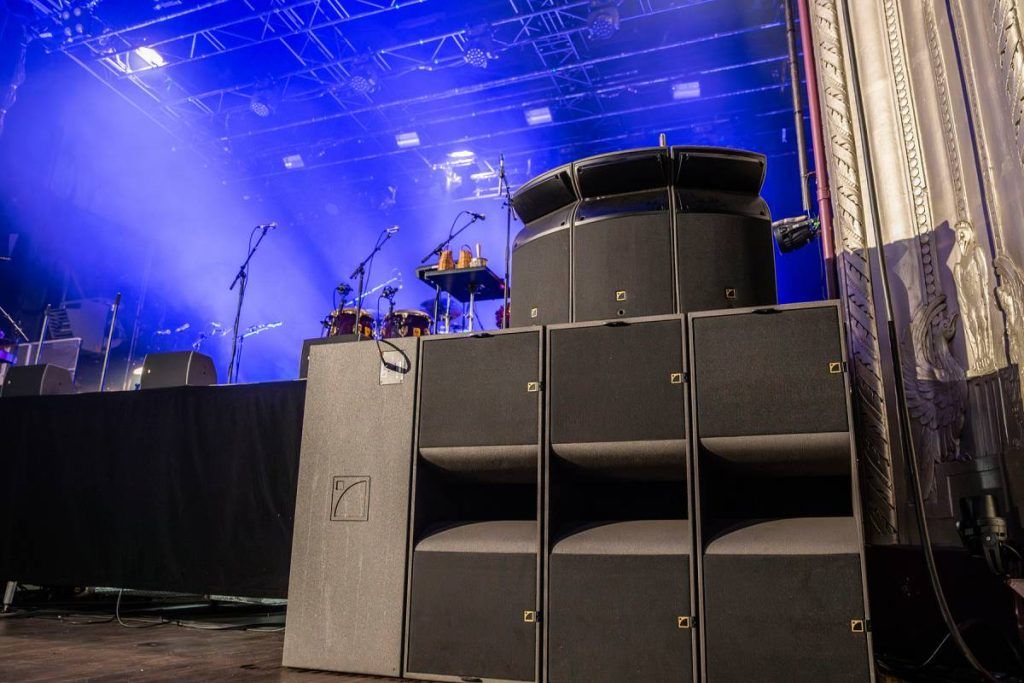 It also helped that MTELUS has a history with L-Acoustics: the new K3 system replaces a dV-DOSC system previously installed at the venue. "That system served us well for the past 20-plus years; it was carefully chosen and designed for this venue, and it definitely met our needs to welcome countless legendary shows on our stage," says Richard, adding that the brand is a signal to touring artists and professionals that the venue prioritizes sound quality.
"L-Acoustics products are world-renowned because they thoroughly proved their capability and fidelity over time. Touring engineers are always reassured while advancing tech specs, knowing they're walking into a venue operating on a professional and well-maintained sound system. It was a natural decision to keep this great partnership with L-Acoustics while graduating to more modern technology, and we're absolutely loving what we're now hearing with K3."
For more information on MTELUS, visit www.mtelus.com/en. Solotech can be found online at www.solotech.com.