Press Release
Alejandro Fernández Carries L-Acoustics K1 on Amor Y Patria Tour
Alejandro Fernández Carries L-Acoustics K1 on Amor Y Patria Tour...
Rent All Pro deploys K Series concert sound system for 21-show US arena run
---
GUADALAJARA, Jalisco, Mexico – November 2023 – The son of Mexican singer and actor Vicente Fernández Gómez, Alejandro Fernández Abarca—affectionately known as "El Potrillo" (The Foal)—is an international superstar in his own right, having sold more than 20 million albums worldwide. His unique take on traditional Mexican music fused with pop has earned him a pair of Latin Grammy Awards and a star on Hollywood's Walk of Fame. Recently, Alejandro Fernández hit the road for a 21-show September-October US tour, Amor Y Patria (Love and Country), on which Guadalajara-based sound reinforcement provider Rent All Pro Production carried an L-Acoustics K1 loudspeaker system.
Rent All Pro, formerly known as Procolor Producciones, was the first L-Acoustics K1 rental network provider in Mexico and has taken its system on tour with many artists over the years, including Maná, Ricardo Arjona, Selena Gomez, and Marc Antony. Heraclio Bernal, who has been with Procolor since 1990, has served as Fernández's FOH engineer for the past 20 years, and he chose to carry an L-Acoustics system once again on the US tour.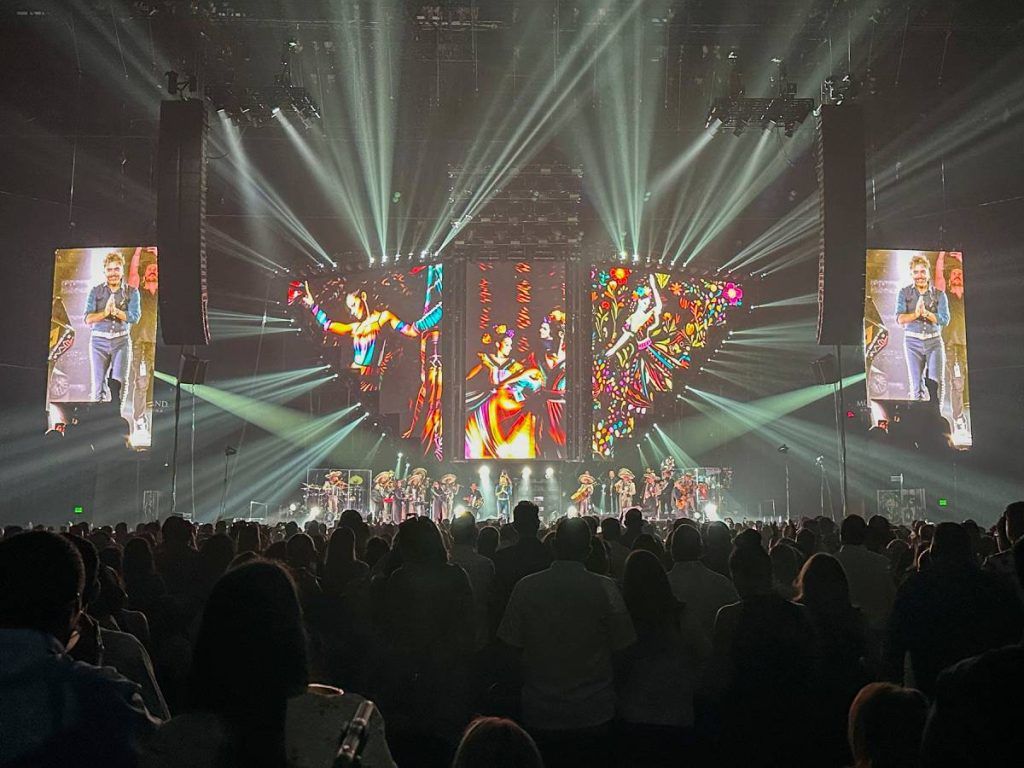 "My first show with Alejandro was on Valentine's Day in 2003—we used V-DOSC back then—and he's pretty much toured with L-Acoustics whenever possible ever since," says Bernal, who has also worked as a systems technician on tours with Maluma, Carlos Vives, and Alfredo Olivas in recent years. "With 25 musicians behind him, the challenge of mixing Alejandro is to be able to make his voice as 'present' as possible, which is something that the K Series truly excels at. I'm not talking about power—which there is plenty of—but rather, natural tonality and intelligibility over the instrumentation. K1 always delivers a wonderfully coherent presence and uniformity throughout each venue, from the first row to the last."
For the Amor Y Patria tour, Rent All Pro's typical loudspeaker deployment featured left and right main hangs of 14 K1 over four K2 down, with 15 Kara II flown per side as out-fills. Six SB28 ground subs per side were arranged in a gradient array. Four stacks of two Kiva II across the stage served as front-fills, while four flown ARCS provided in-fill. Ten LA-RAK II AVB touring racks, each loaded with three LA12X amplified controllers, powered the system, which was processed by a pair of P1 Milan AVB processors located at FOH. "AVB is always super stable, and the fact that control and signal travel on a network cable offers an enormous advantage," Bernal notes.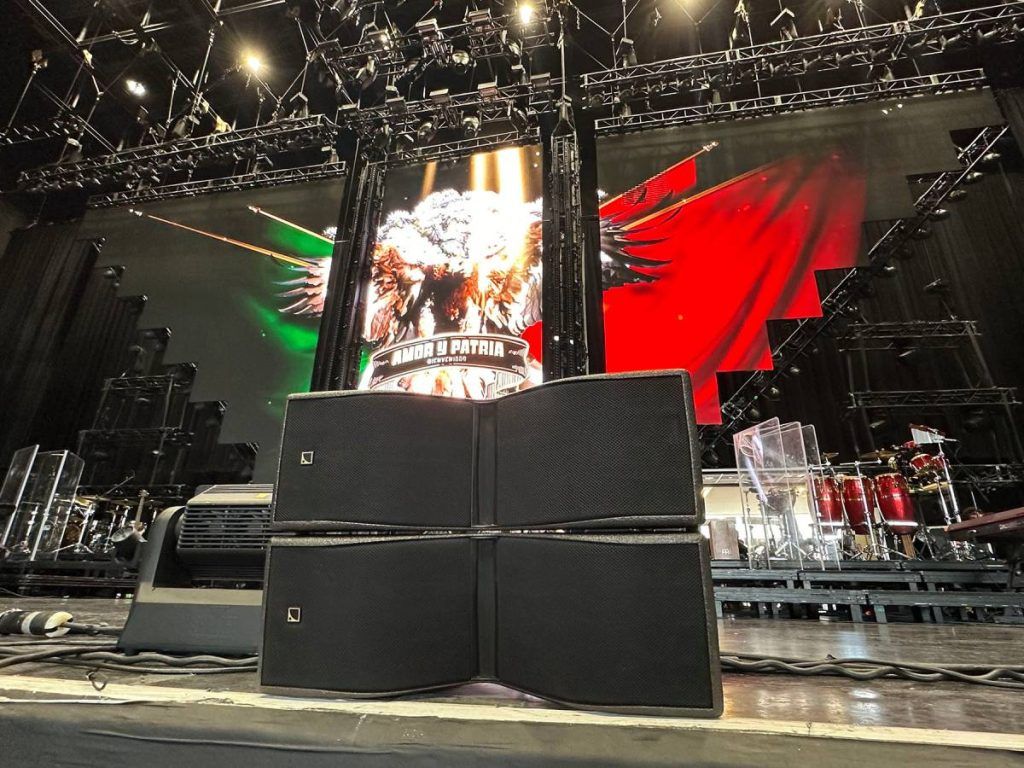 In addition to mixing the show on his DiGiCo Quantum7 console, Bernal handles the tour's PA system engineering and deployment and quickly praises the L-Acoustics Soundvision design platform. "In my opinion, Soundvision is the best program that exists to model sound systems—it's super-intuitive, and the 3D is wonderful," he describes. "FIR Autofilters is a modern tool that has greatly helped with frequency absorption due to ever-changing temperature and humidity. Also, since 95% of our shows are in indoor venues, Soundvision helped me choose Kara II for the out-fill hangs, as we were trying not to add too many low frequencies in the flown systems. It turned out to be a great decision since the LF control was adequately achieved, and the Kara II were supported by the low end of the K1/K2 main hangs."
Although he's received many compliments on the sound from audience members, the comments from his peers have been especially appreciated. "Javier Barba, who is our Production Manager, always walks through various areas of the venue during the show and tells me all the time that the sound is impressively beautiful," he says. "And Dave Brooks [L-Acoustics Touring Outreach Manager], who visited us at The Forum in Los Angeles, mentioned that although he has been to many shows there over the years, he was pleasantly surprised by the pristine clarity of the mix, which means we must be doing something very right!"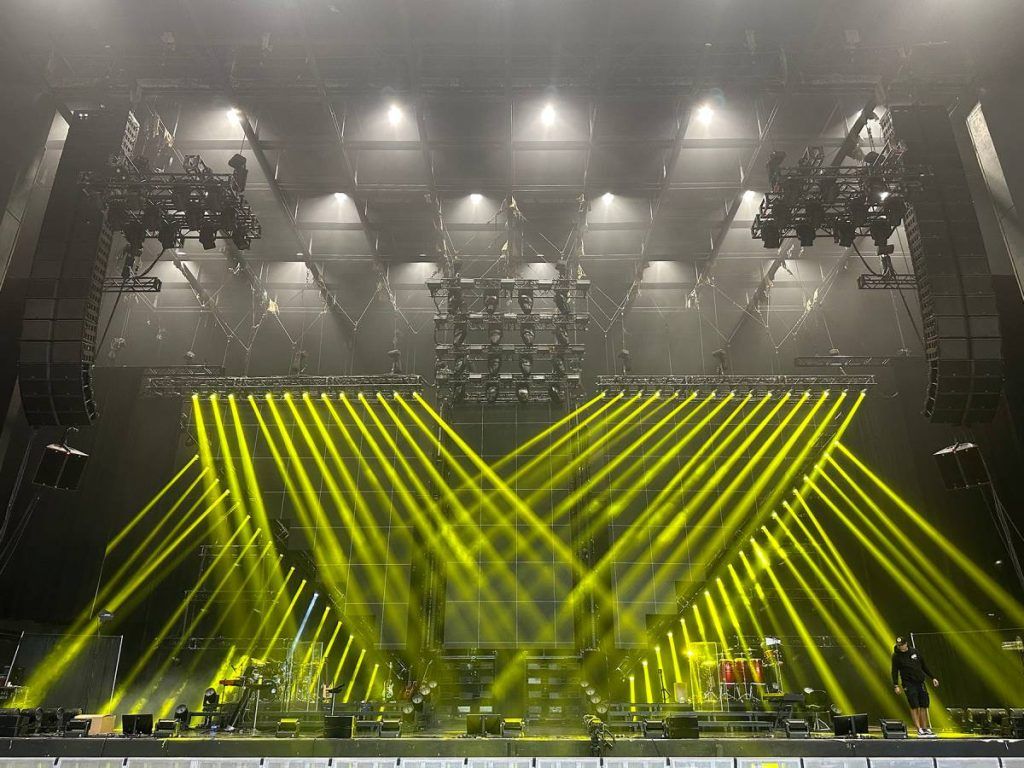 For more info on Alejandro Fernández's Amor Y Patria tour, visit www.alejandrofernandez.com. Rent All Pro Production can be found online at www.rentallpro.com.mx.