Press Release
Bacchanalia Enhances Sensory Experience with Advanced L-Acoustics Sound Systems Integration
Bacchanalia Enhances Sensory Experience with Advanced L-Acoustics Sound Systems ...
---
LONDON, United Kingdom, October 2023 – Tucked away in the bustling heart of Mayfair, Bacchanalia offers a distinctive dining experience that caters to all the senses. The gourmet restaurant, the vision of Richard Caring and his Caprice Holdings group, is inspired by the festive spirit of ancient Rome and serves a menu of Greek and Mediterranean cuisine. Its richly decorated interior hosts artwork from renowned artists such as Damien Hirst.
Bacchanalia's reputation doesn't repose only on its décor – the restaurant has also built an exceptional reputation for entertainment, offering a mix of carefully selected background music, live performances, and international DJ sets. To deliver a superior audio experience, Bacchanalia required a sound system that would seamlessly integrate outstanding, dynamic sound with the space's Greco-Roman-inspired environment. The priority was preserving the venue's aesthetic in the primary dining space and the adjoining Apollo's Muse members' club, one of London's most prestigious private institutions. To achieve this, Bacchanalia's management team installed an L-Acoustics sound system based around the powerful, discreet S Series to ensure a high-quality sonic experience that blends discreetly into the décor.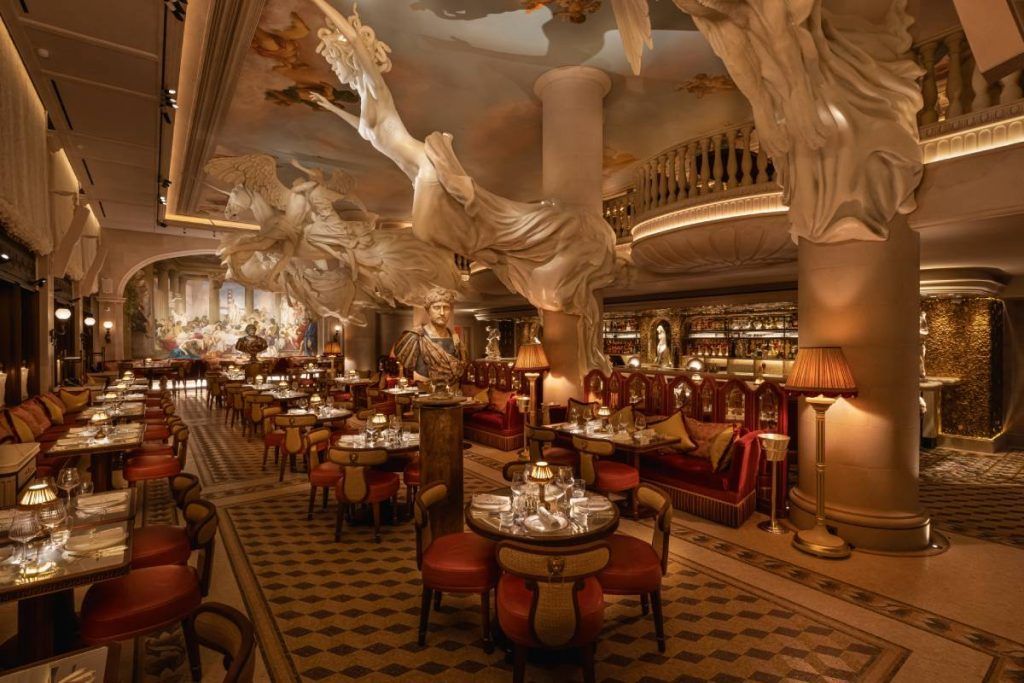 Shepperton-based Marquee AV, a specialist professional audio integrator, was entrusted with designing and installing the audio solution for Bacchanalia. The company already had a solid foundation of successful collaborations with Caprice Holdings, including an extensive L-Acoustics installation at Annabel's, a renowned private member's club in Mayfair.
Marquee AV designed a Syva-based system to provide a versatile soundscape, complement the venue's unique architecture, and minimise noise spill. "The main factor in our choice was the projection of the Syva highs, which perform flawlessly," comments Stacey Tough, Project Director at Marquee AV.
Seven Syva with seven Syva Low, evenly spaced throughout the main dining room and Apollo's Muse club, were sufficient to cover most of the space. Two additional KS21 subs add depth and intensity to the main room, especially for live performances, while the Apollo's Muse space benefits from two SB15m compact subwoofers. Four smaller X8 coaxial speakers were placed in areas where the Syva could not be mounted due to the elaborate venue design, which includes numerous statues. Four LA4X amplified controllers drive the system, which is integrated with the venue's Q-SYS control system to provide an intuitive user interface for zone control and seamless management of the audio system during event productions.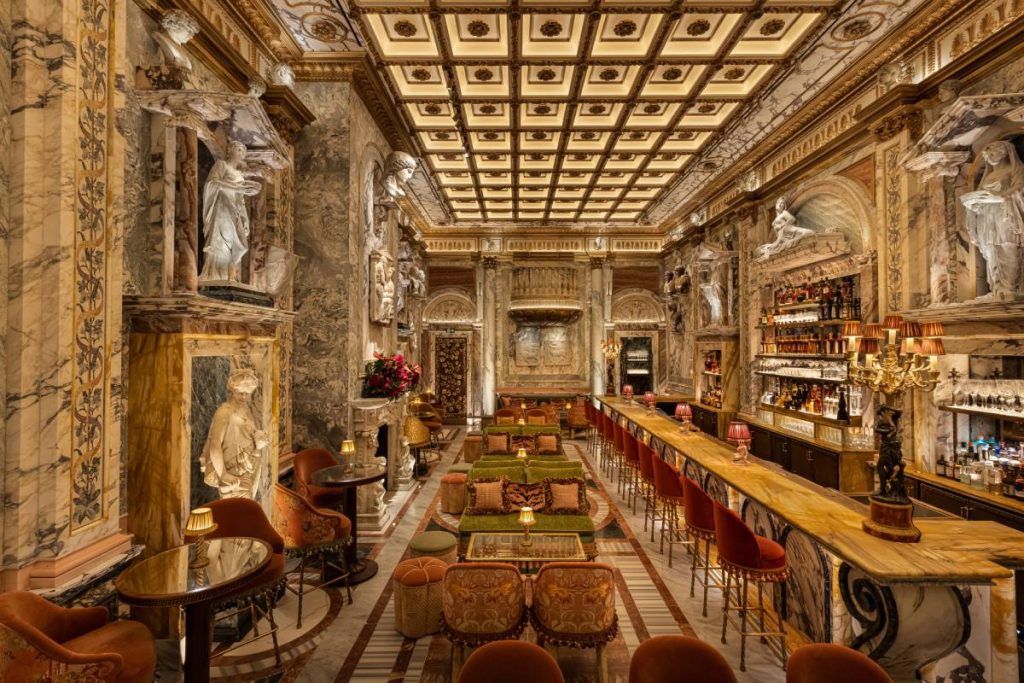 All speakers were provided in white and then further enhanced by artists with a custom finish to resemble the restaurant's marble and York stone details.
'We chose L-Acoustics because of their reputation for exceptional soundscapes in high-end hospitality spaces and their products' unmatched versatility. In Bacchanalia's unique setting, we were not only challenged as sound engineers to ensure optimal audio distribution but also for aesthetic integration. We navigated complex logistics to ensure the entire audio system was custom-finished to the exacting requirements of Bacchanalia's design team. Our teams blended technical precision, aesthetic sensibility, and creative problem-solving. The result is a sound system that enhances the venue's ambiance and fits beautifully into its richly decorated interior," concludes Tough. "Every challenge was worthwhile, and we're proud to be an integral part of this unique hospitality experience in Mayfair."