Corporate Events​​
Louis Vuitton Fashion Show in Paris
Indoor
Special Event
SYVA
Context
---
The Team
---
L-Acoustics Syva Impresses at the Louis Vuitton Fashion Show in Paris
Held in the stunning Cour Marly of the Louvre's museum, the Louis Vuitton Autumn/Winter 2017 show at Paris Fashion Week featured Vuitton's models showing off the fashion house's new collection amongst white marble statues from the reigns of Louis XIV and Louis XV. Usually, the specification for such a show's audio is that it should be heard and not seen, but on this occasion, L-Acoustics' Syva system took a starring role. Audio company De Préférence has collaborated with Louis Vuitton for many years and has become a master of invention, conjuring up new ideas for each event.
The Challenge
Because the Louis Vuitton fashion show took place in such a unique space with historical impact and beauty, the team considered and tested many different options. Cour Marly is filled with natural light and a forest of ficus trees and houses an army of grand marble statues commissioned by Louis XIV at the end of his reign. With so many marble statues and a glass roof, it's an incredibly reverberant space. Trying to find a solution that could cope with those architectural challenges while still delivering the right amount of SPL and tonal range while remaining invisible was proving difficult – mainly because there was nowhere to hide large subs in the historic venue.
The Solution
As soon as De Préférence's Alain Français saw Syva, he realized it might be the right solution with its remarkably fluid form. And as soon as he heard it, he knew it was the right choice for the fashion show project. Alain and L-Acoustics' Cédric Montrézor demonstrated Syva to the Vuitton team. They were entirely convinced by the sound and impressed enough with the look that they chose to make it part of the set, ultimately not wanting to hide it. The show's audio design was a system comprising 22 Syva positioned across the Cour Marly's three levels – all of which were being used as part of the catwalk – to ensure complete coverage
The Result
According to Alain, the result was stunning. He compared the Syva to other column systems stating that there is little or no low frequency without adding a sub. Syva has more bandwidth, which means it delivers a richer sound than you could achieve from other systems. Syva's size belies its power, and its 140-degree horizontal coverage impresses every time. With the Paris Fashion Week event proving Syva's success, the team at Vuitton requested its return for a very rare event at the Louvre – this time in the hall in which the Mona Lisa hangs, for an exclusive private dinner and handbag launch.
Project photos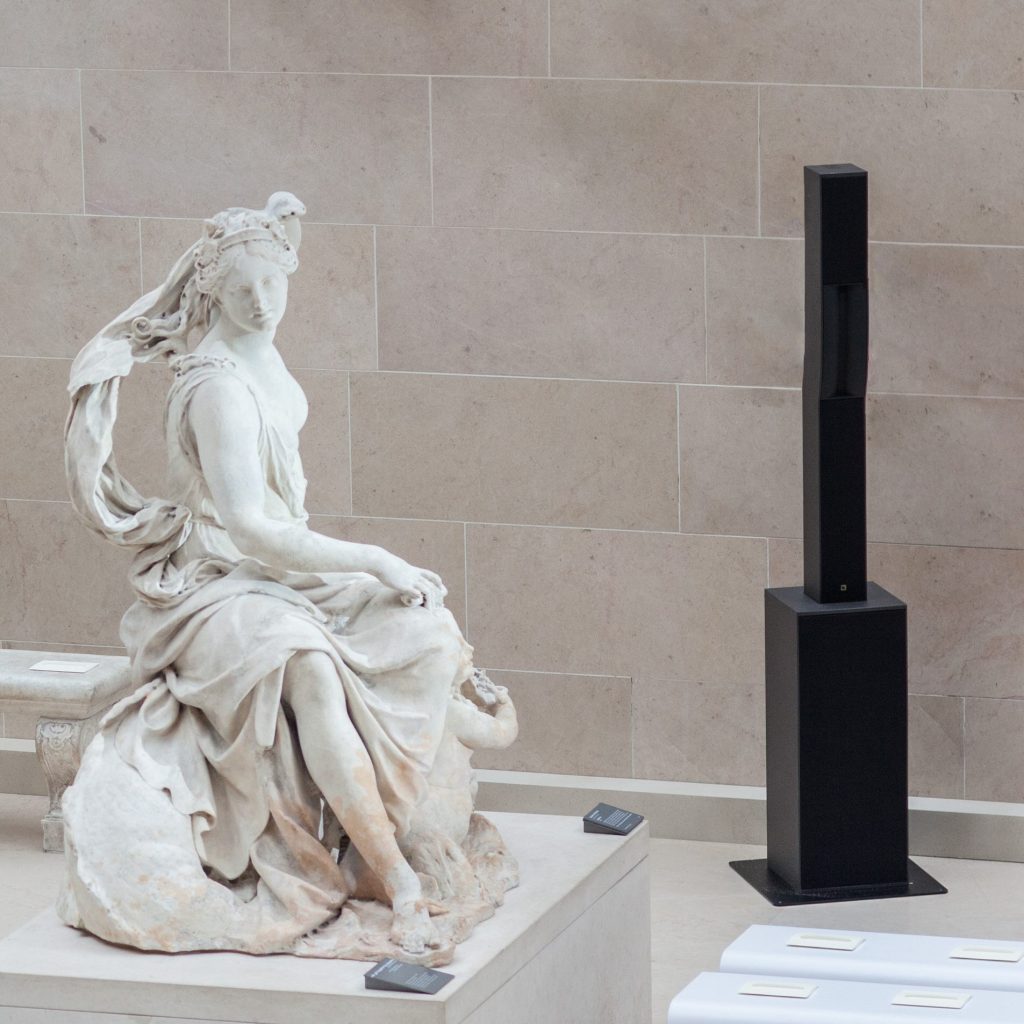 We like to learn about everything and I am open to using products from every manufacturer. But no one else is doing anything like Syva and it's so good that once people have heard it, they don't want another system.
Alain Français
Director, De Préférence