Story
FOH Engineer Spotlight: Cully Jazz Festival Get an Immersive Sound System
FOH Engineer Spotlight: Cully Jazz Festival Get an Immersive Sound System...
A prestigious jazz music festival hosted on the lakeshores of a Swiss village surrounded by vineyards, the Cully Jazz Festival which spans over two weeks, was originally started by local winemakers 40 years ago. Supported by the community and still running today, it completed its 40th anniversary with an L-ISA technology immersive sound system. TMS Technique pour la musique et le spectacle Sàrl is the festival's longtime sound provider, with engineers Benjamin (Ben) Bard and Antoine Quinet, who oversaw the spatial sound on the festival's main stage. 
Ben, who works at TMS as a System/FOH Engineer, gives a brief overview of his beginnings in sound, "I started out working for a Swiss band called The Mondrians. I've done some studio work – but since 2017, I've been at TMS full-time."
Antoine studied sound engineering in Belgium in 1999 and then worked as a freelancer at various festivals ever since. "I started working at Cully when a team member dropped out in 2014. I now share FOH duties with Ben."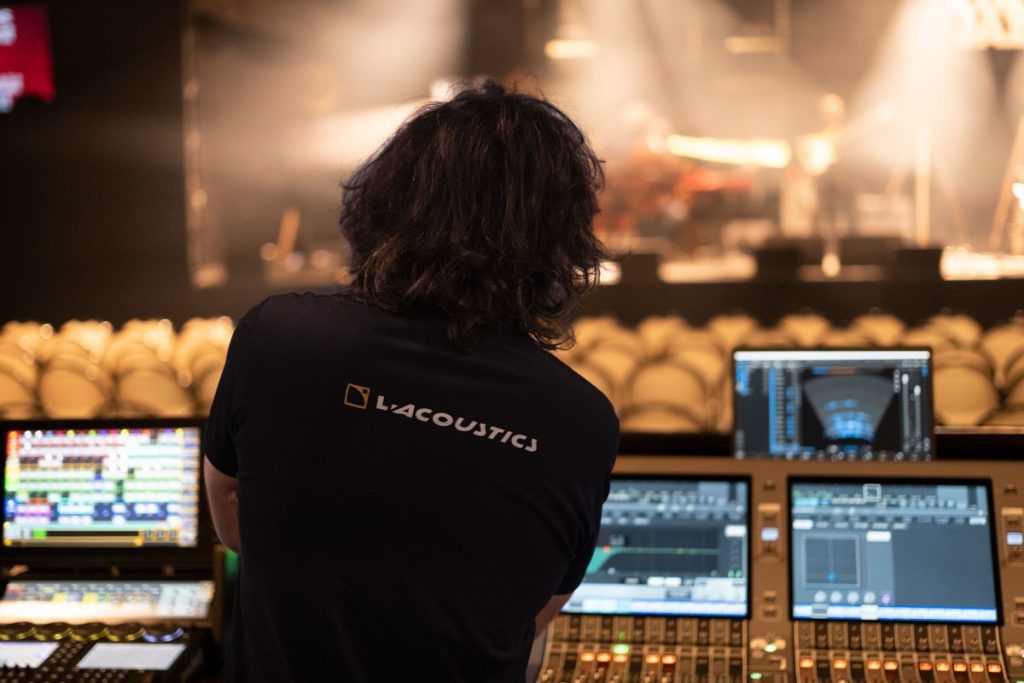 Why L-ISA
According to Ben, the decision to go with an L-ISA immersive sound system for the jazz festival was a fast one: "We heard L-ISA during a demo session, and we thought of Cully Jazz immediately. Despite the festival's small size, its management always insisted on great sound at the event," he says. "Cully has used L-Acoustics. So, L-ISA was a natural next step in this evolution."
"For years, the L-ISA question was floating around," Antoine adds. "This year, we convinced the organizers to set up a tent that would be able to handle it."
The reason Ben immediately thought of L-ISA is because: "Jazz audiences can be more critical of sound. They don't like amplification that removes the 'natural' side of the instruments playing together, but they responded really well to L-ISA. Everyone has been impressed with the immersive sound system."
Positive Feedback
Antoine comments, "The audience felt the difference. No matter the PA, a lot depends on the engineer's mix and how they adapt to each show. While jazz sounds great through the system, I think a rock or reggae show with K2/KS28 in L-ISA would sound amazing too."
The L-ISA configuration consisted of five hangs of six Kiva II and two SB15 – no extensions, and two hangs of three KS21 subs in cardioid, and nine X8 serve as spatial front fills. Ben describes the system further, "It's an L-ISA Wide 5.1 frontal system. Everything goes through the L-ISA Processor. Our Yamaha Rivage PM5 works with DeskLink so that we can use the L-ISA Controller directly on the desk."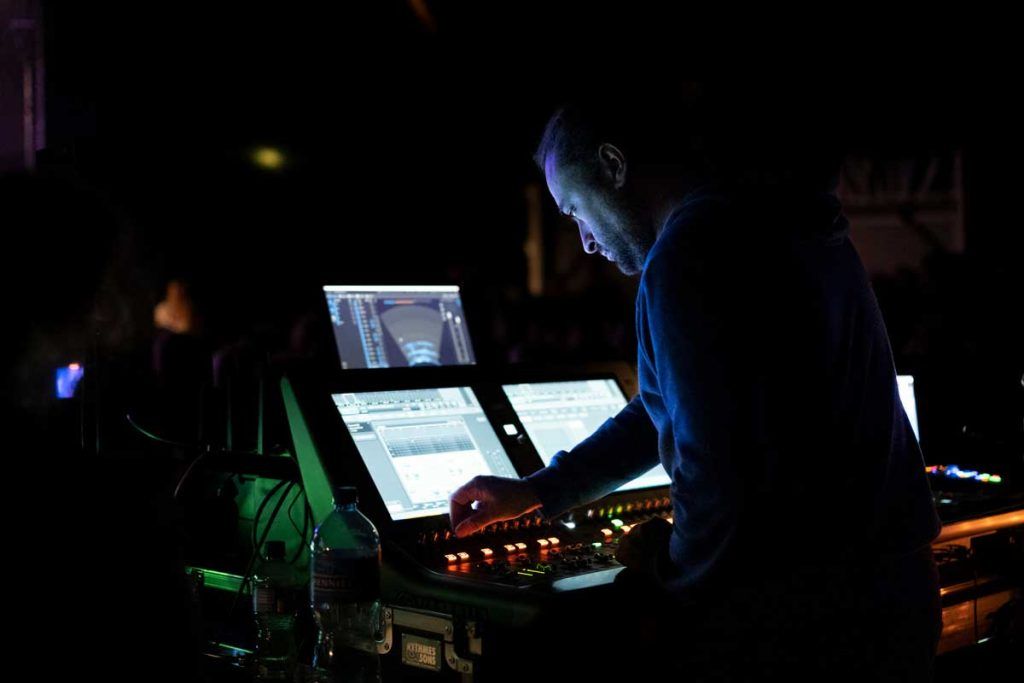 Working with L-ISA
Ben continues, "We let all engineers know that we had an L-ISA immersive sound system in advance so they could ask any questions. Most sent us their sessions before so we could get ready. There was some routing to be worked on, but that's it. Other than that little bit of prep, teams were introduced to the technology and smoothly integrated it into their workflow. Antoine has the best 'speedy' soundcheck story, though."
Antoine chimes in: "Yeah, my first mix of the festival was a 15-minute line check; we were in a rush. I was surprised at how good it sounded after only a few minutes. Natural, balanced, and great localization on each instrument."
"Antoine's a talented engineer, but I doubt that he would be able to get such a good mix out of a traditional left/right system in such a short time." 
"I've never been a fan of loading in a show on a USB stick. I prefer reinventing the mix, actually using your ears, and adapting the sound to the venue," Antoine explains, "Using L-ISA can be different. All sources are sent via direct out – we worked with most engineers to configure that new aspect of the setup. Some engineers kept their stereo objects in groups, but everyone benefitted from the object-based mixing. It's a huge advantage. Try separating a piano and a vibraphone in stereo. It's much easier to do that in L-ISA; even the most skeptical engineers at the festival took advantage of that feature."
The Future of Immersive Sound Systems
According to both Ben and Antoine, feedback from other sound engineers has been very positive. "It's easier to mix in L-ISA due to the natural separation of sources," Ben confirms, "Everyone talked about the precision of the reverbs and the natural-sounding mix. You really feel the instruments, but overall, levels remain lower than usual." 
"The homes near the main stage in the village weren't bothered by the sound. That was a huge bonus for the organizers. Gotta keep the neighbors happy!" Antoine points out.
As far as working with immersive sound systems, Ben advises current and future sound engineers, "Start getting interested in immersive sound. I think it's the future of our industry, and I'm hoping it will revolutionize the future of pro audio."