design
Soundvision
Be the closest you could ever be to reality
Windows
Apple
"What I like most about L-Acoustics Soundvision is its accuracy in predicting actual performance of the sound system.We have not had a single instance where the predicted performance and measured performance were even moderately different, and this allows me to accurately design installation projects both for new construction and for building redesigns. It is obvious that L-Acoustics has mastered the science of prediction, and the fact that they have been so consistent over the years is a testament to their manufacturing precision."
Deward Timothy
Poll Sound
Design your Gig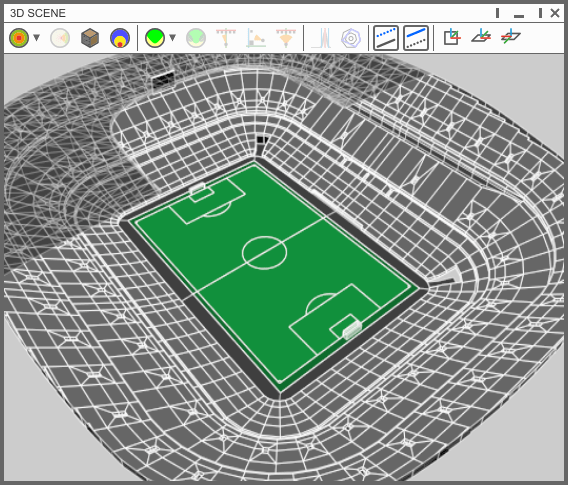 3D modeling
Build a simple venue model to initiate your sound system design. Or build a sophisticated model for utmost precision in your sound system design.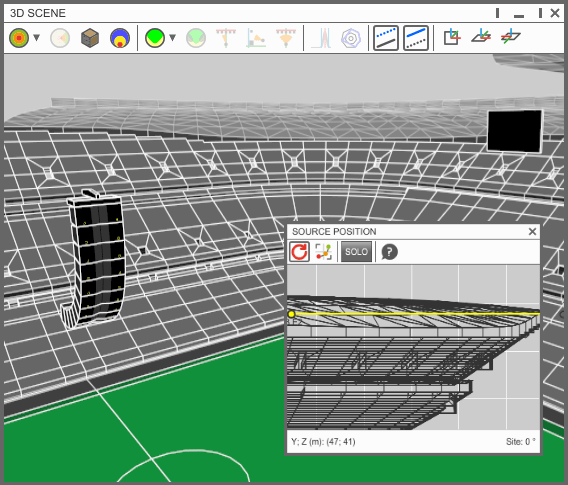 Build your sound system
Position any L-Acoustics loudspeaker, line-array or subwoofer in your 3D environment and quickly assess the system sound pressure level (SPL) distribution over the audience. Use the symmetry functions to duplicate and link sources, any change will affect both sources.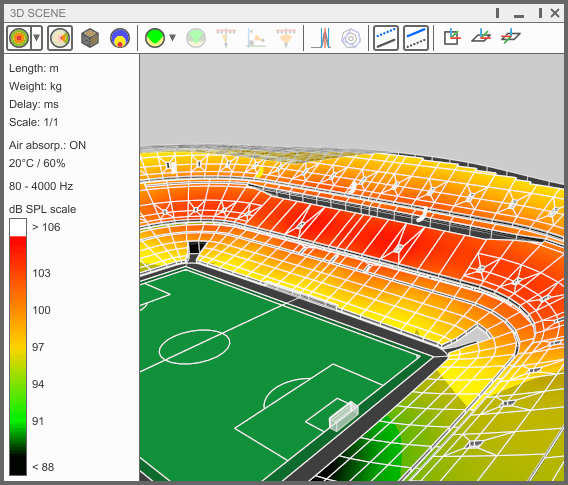 Real-time mapping
Predict with precision the sound pressure level (SPL) of any loudspeaker individually or the full system on the frequency range of your choice. Get results in dBA, dBC and dB unweighted. Prepare the calibration process with the delay mode and start aligning your sources.
Optimize your Gig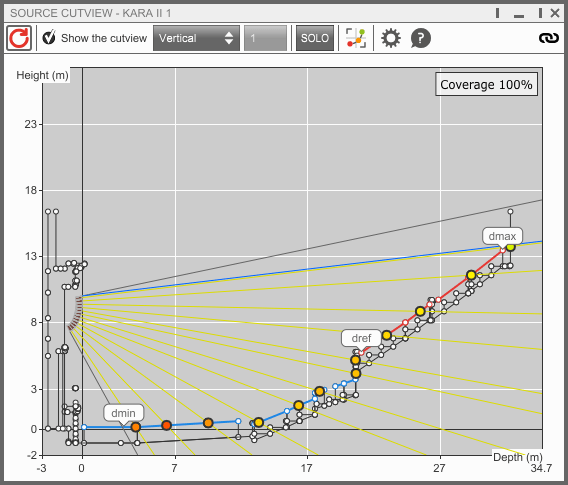 Autosplay
Assess the vertical coverage of your line source and reach the optimal mechanical arrangement with Autosplay. Define an SPL distribution target and Autosplay finely adjusts the inter-element angles to optimize both wavefront integrity and SPL distribution.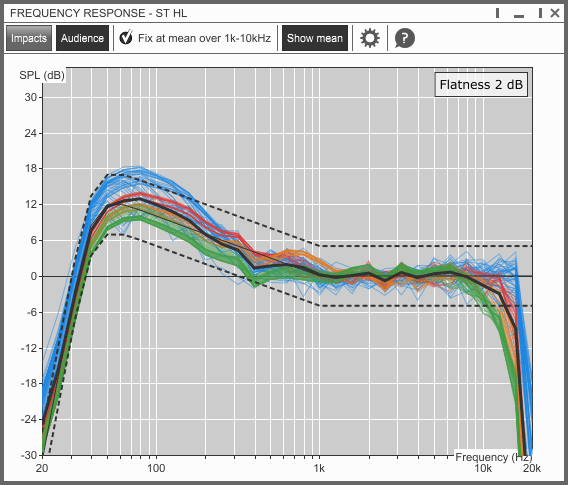 Autofilter
Linearize the high-frequency responses throughout the audience with Autofilter. Through fast computation, Autofilter uses linear phase FIR filters to even out line source responses according to a defined contour objective, using limited amount of resources. Adjust the on-site atmospheric conditions to obtain the best results for the actual conditions.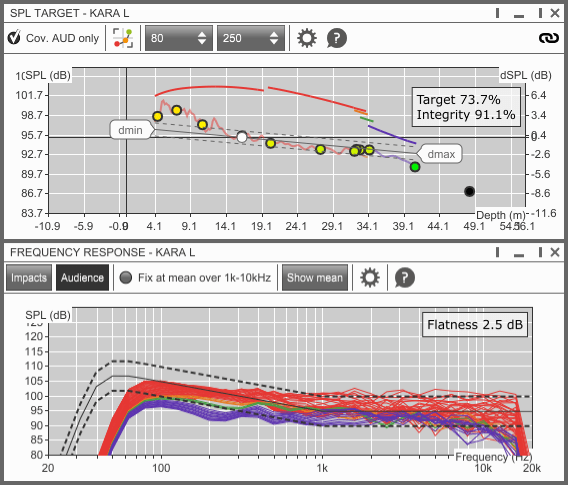 Design criteria
Soundvision gives you criteria and indicators to quickly assess the quality of your design. Adjust loudspeaker position, inter-element angles, array processing, atmospheric conditions and evaluate the impact on SPL distribution and frequency response stability. Learn and get confident with Soundvision feedback.
Install your Gig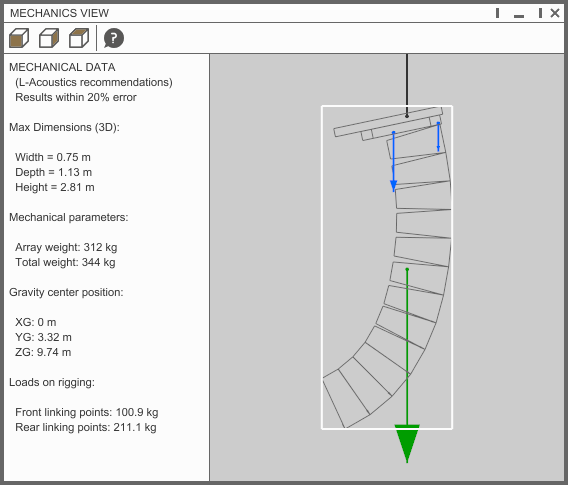 Mechanical view
Open the mechanical view and get dimensions, weight and load information to prepare on-site installations, secure the rigging and acknowledge safety messages.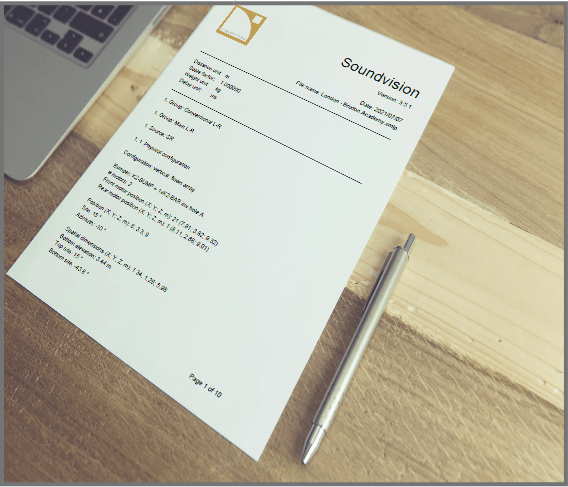 Installation report
Accelerate load-in time on-site with the mechanical report, giving you the adequate information for system deployment.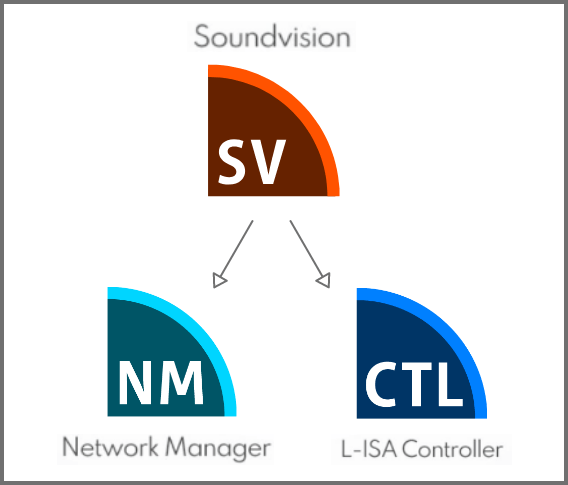 Bridge
Import Soundvision project data into Network Manager and L-ISA Controller, and save precious set-up time.
Connections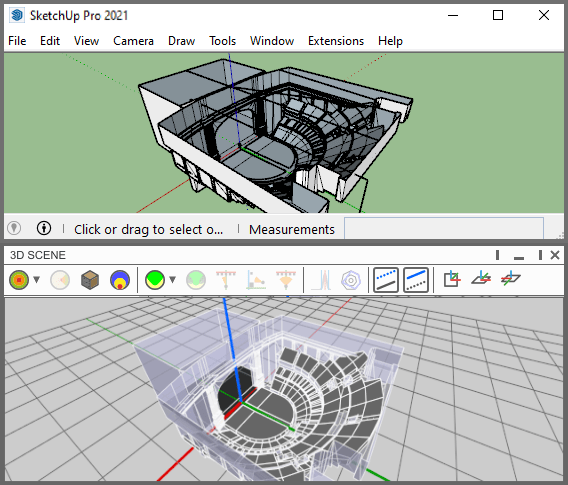 SketchUp
Use SketchUp to create complex 3D scene and export them directly into Soundvision with our SU4SV plugin.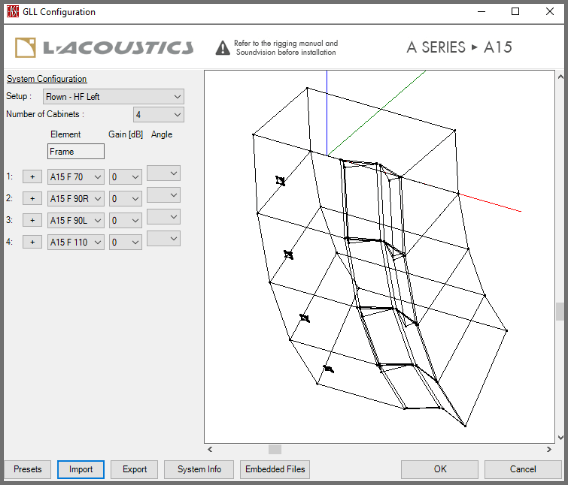 EASE
Use our complete GLL library to simulate your design with precision.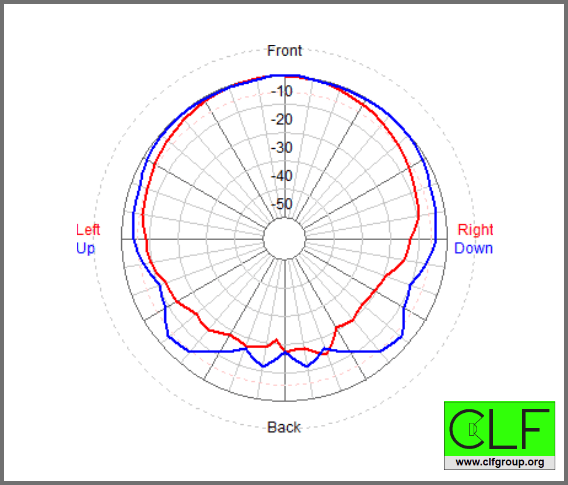 CLF
Use CLF files for non-arrayable loudspeakers and model these in CATT and ODEON.
Added value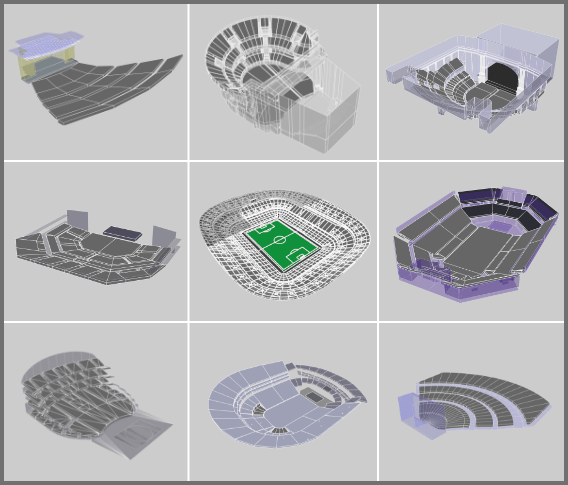 Venue database
Thanks to the contributions of the Soundvision user community, start fast with ready-to-use and certified venue models available from the Soundvision webpage.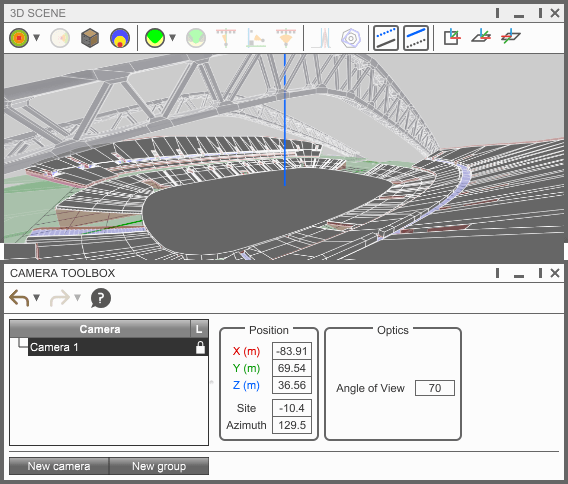 Camera tool
Insert cameras in your design to setup multiple views with great accuracy. Leverage the angle of view function to create artistic images or match the Soundvision view with that of a real camera.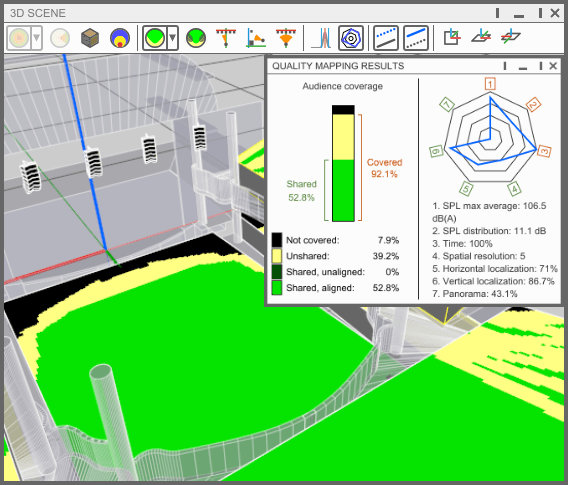 L-ISA sound system design
For trained L-ISA engineers, get access to dedicated simulation functions to elaborate the best L-ISA design for your venue.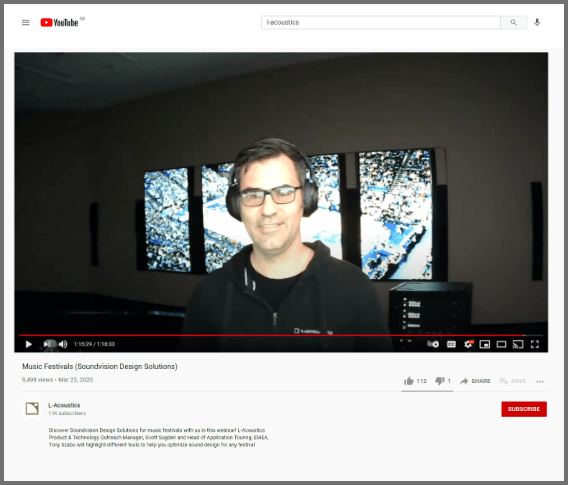 Webinars
Learn more about Soundvision in our series of webinars posted on our
YouTube channel
Need more information?
Check out our Documentation Center for more documentations on this product.
November 2023
New features in Soundvision 3.11.0:
Improved Autofilter behavior when unlinking sources.
Improved selection of # Parallel values.
Improved selection of Operating mode for amplified controllers.
Improved Quality mapping representation for coaxial sources.
Refer to the readme file and the Soundvision Help for complete details.