go-live
LA Network Manager
You are in control
Windows
Apple
"LA Network Manager with its intuitive user interface provides a high level of hands-on system control without sacrificing accurate and fast operation under real-world conditions"
Marc Bénard
Head of Application Design, Electronics & Control
Get Set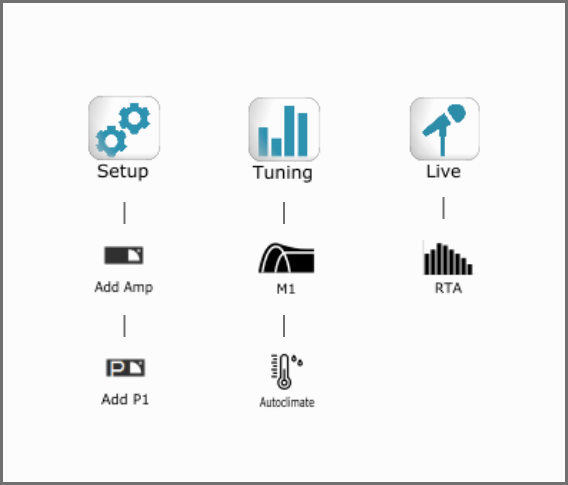 Intuitive user interface
LA Network Manager provides control and monitoring of up to 253 L-Acoustics devices. Navigate through the 3 pages, Setup, Tuning and Live, and find the right tools for each phase of the live sound engineer workflow. Color coding and streamlined designs maximize clarity and usability.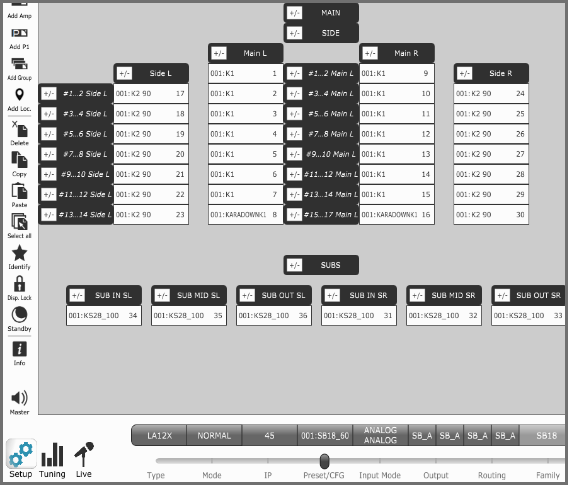 Fast unit setup
Compose your sound system with amplified controller and processor units, groups of units and future measurement locations. Select multiple units for fast adjustment and copy/paste units for symmetrical systems. Position them into the workspace reflecting their location on the field.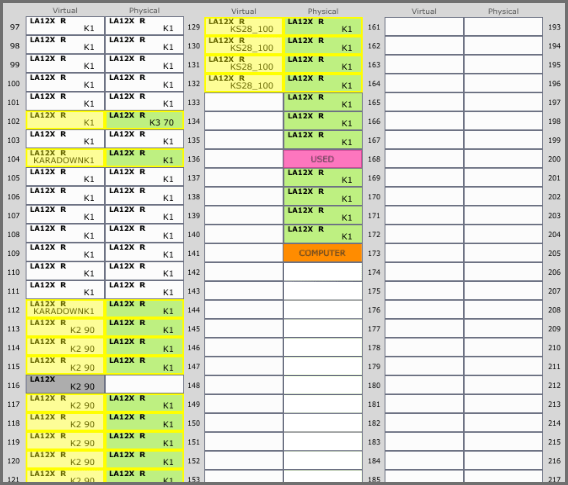 Network configuration
Discover, identify and configure all units in seconds. Solve conflicts and match your virtual system to the physical one with the Unit Matcher tool. Configure your AVB network and connect all units without any network programming.
Prepare your Gig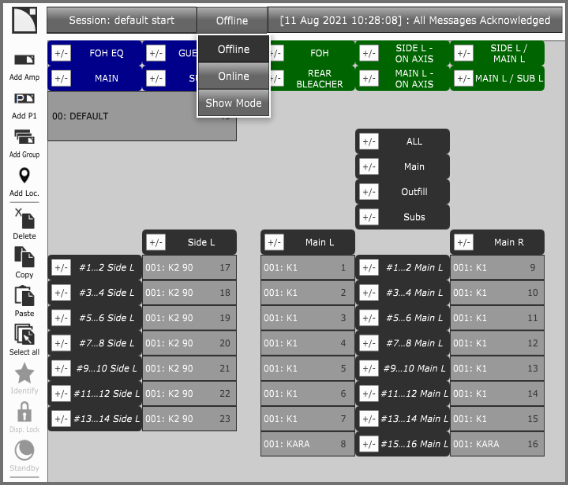 Offline system design
Prepare all your work from home to be the most efficient on-site. Units, unit groups and location groups can be fully configured before entering the venue. Once in the venue, connect LA Network Manager and the L-Acoustics devices on the same network and all LA Network Manager parameters are automatically transferred to the amplified controllers and processors.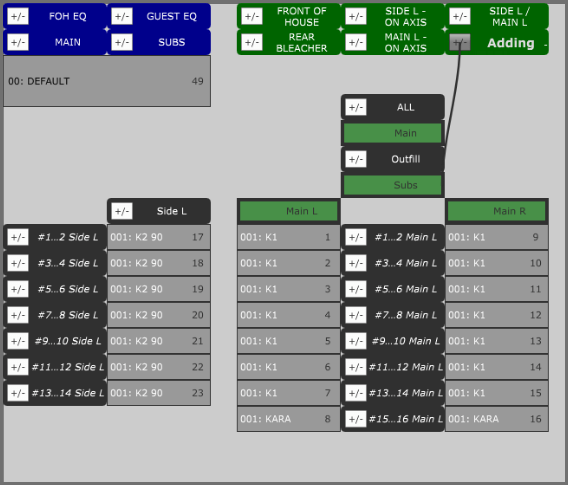 System tuning preparation
Group channels of any amplified controller for quick access to mute, gain, delay, polarity and Eq. Organize the measurement locations per loudspeaker or set of loudspeakers to save previous system tuning time.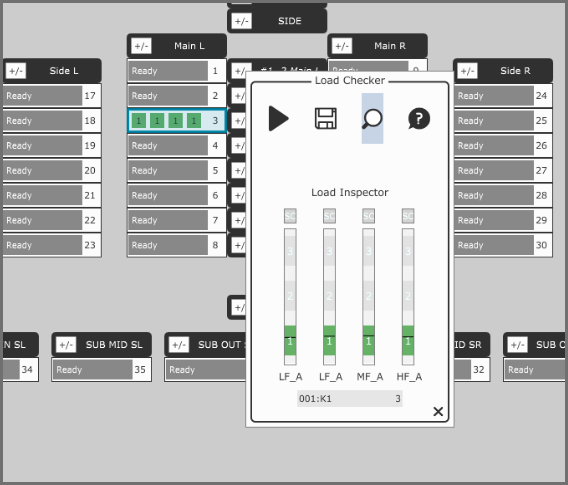 System check
Use the load checker tool to quickly identify a mismatch between connected enclosures and selected presets or get information on the number of loudspeaker sections connected per output. A fast and simple process to ensure good cabling setup before measuring and tuning the system.
Improve your Gig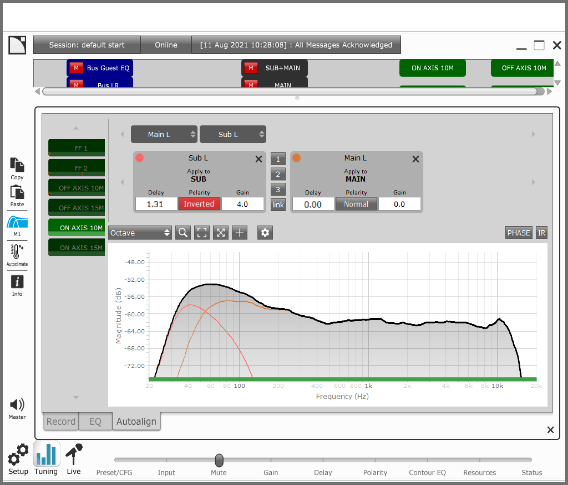 Advanced system tuning
M1 works with P1 to offer a streamlined calibration process from data acquisition to system tuning. Plan for the sources to be calibrated, record in sequence, store data. From now, no more noise. Equalize and align your system virtually and once ready synchronize with the amplified controllers.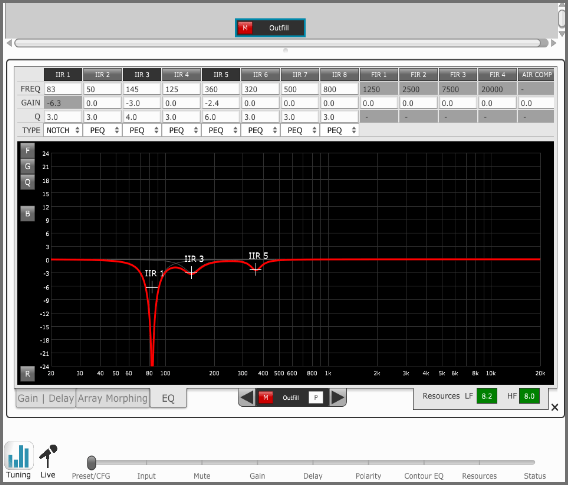 EQ station
Access to gain, delay, polarity, EQ processing resources, the matrix mixer and bus parameters for fast and easy tuning of each subset of the system. Use the thematic view slider to display the desired parameters on the workspace. For instance, watch output levels and headroom while setting gains.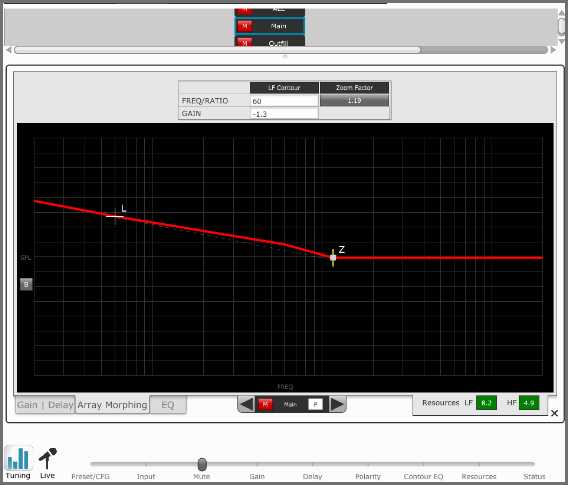 Optimization tools
Use the available IIR and FIR filters to optimize your system and achieve the best performance. In addition, the proprietary Array Morphing tool is a simple and yet efficient tool to adjust the sonic signature of line sources to meet the program material needs.
Monitor your Gig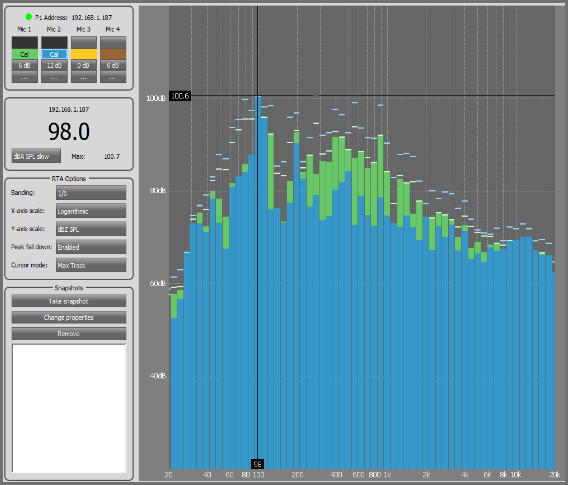 RTA
The Real-Time Analyzer (RTA) module displays multiple system responses simultaneously in dB SPL, Unweighted (Z), A or C-weighted with snapshot options. It also provides absolute SPL values thanks to a smart microphone calibration that automatically compensate for preamp gain changes.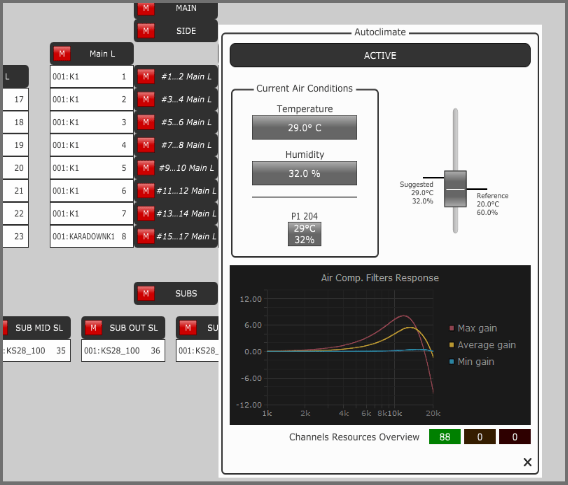 Autoclimate
In the case of temperature or humidity changes, Autoclimate gives you a single fader that allows for global change using air compensation filters. It calculates exactly how much change is required to adapt the system response to new conditions that are either entered manually or measured with P1. Besides, Autoclimate provides an indication on the global fader – so you know exactly how much change is needed to restore the original response.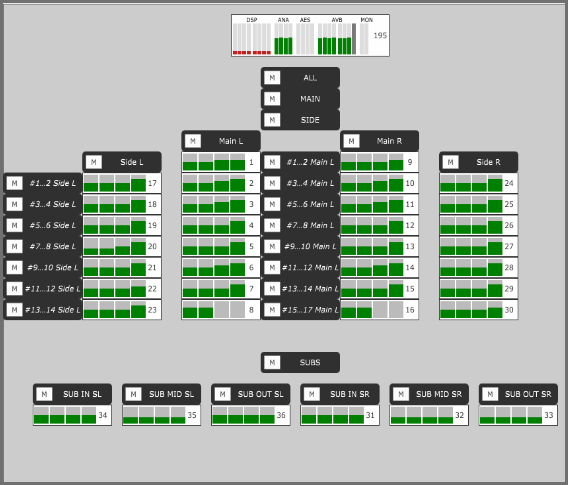 View meters
Output levels and limiters activity are recorded and displayed for the past four minutes. The temperature of each unit can be remotely checked at a glance. The Message Center reports all events that occur with time-stamped actions, and saves an XML log file on the computer.
Added value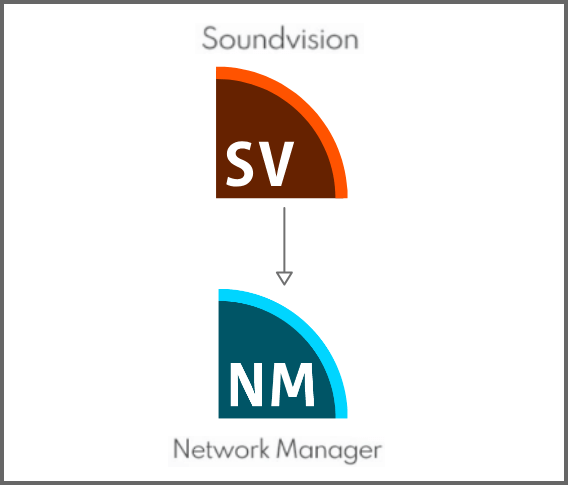 Start from Soundvision
Import Soundvision project data into LA Network Manager. Based on sound design and array zoning parameters, logical groups are created. Gain, delay and tonal balance parameters are transferred to these groups and fully available.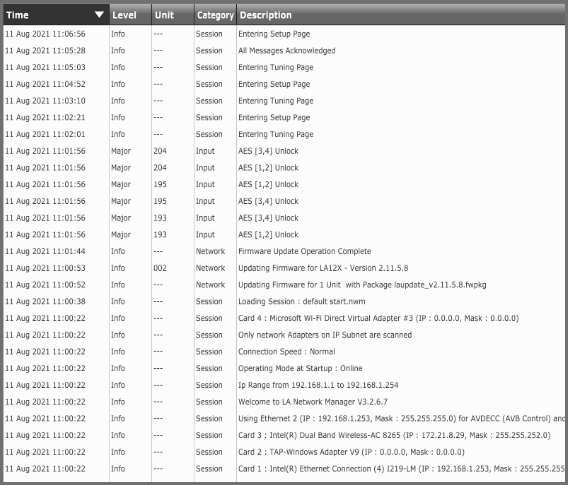 Log
The Message Center reports all events that occur with time-stamped actions, and saves an XML log file on the computer.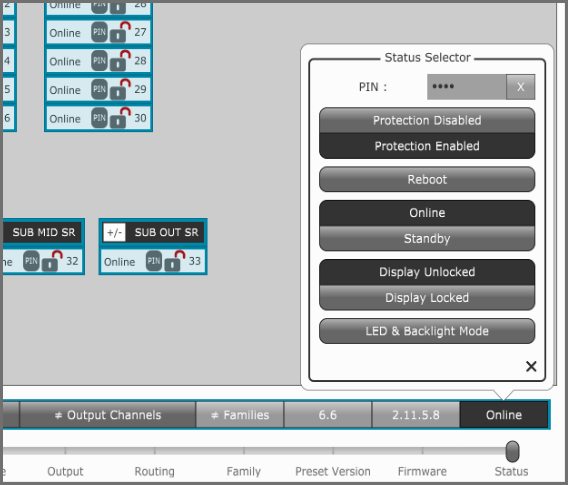 Password protection
Protect the settings for the amplified controllers with password and PIN code using LA Network Manager. Three user levels are pre-defined to allow specific access rights that meet the needs of 90 % of fixed installation applications.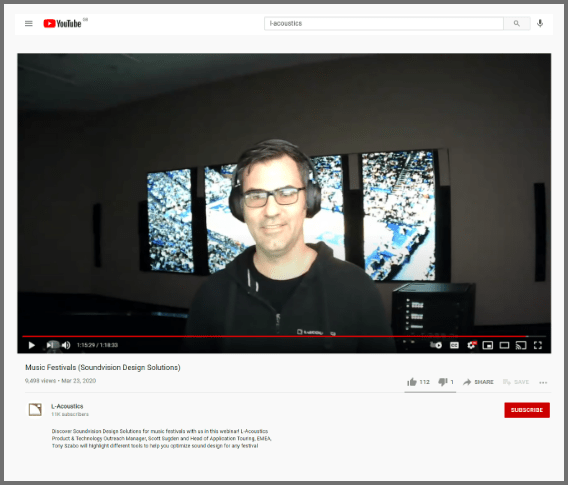 Webinars
Learn more about LA Network Manager in our series of webinars posted on our
YouTube channel
Need more information?
Check out our Documentation Center for more documentations on this product.
September 12, 2023
This release pack supersedes the July 13, 2023 release pack and brings important issue fixes and improvements.
LA Network Manager 3.5.3
General
No new features since LA Network Manager 3.5.0.
Official support of LA7.16, 16-channel amplified controller.
Setup page
Preset Selector for 16-channel amplified controllers:

Drag and drop enclosure sets from the list to the preset layout and within the layout.

Use the Preset Selector for multiple selected LA7.16(i) with identical preset layout.

Input Selector for 16-channel amplified controllers:

Added Trigger fallback button.

Use the Input Selector for multiple selected LA7.16(i) with identical sources, mapping, and media clock source.
Drive system firmware 2.12.7
Improved the Enclosure check error reporting for LA7.16.

Optimization of presets for L2 / L2D 16-channel active enclosures.