Press Release
L-Acoustics Brings Vibrant Sound to Grey Eagle Event Centre
L-Acoustics Brings Vibrant Sound to Grey Eagle Event Centre...
FM Systems designs and installs a top-notch K2/K3i concert sound system for the venue
---
CALGARY, Alberta, Canada – October 2023 – The Grey Eagle Event Centre, part of the Tsuut'ina Nation's Grey Eagle Resort & Casino complex, is one of Calgary's largest concert event venues, capable of hosting nearly 3,000 patrons. Since opening in 2014, the Centre, which is conveniently located just minutes from downtown, has hosted many big-name entertainers from around the world—plus galas, weddings, conferences, sporting events, and more—to the tune of 150 bookings each year. To accommodate its busy schedule and diverse performer lineup, Grey Eagle turned to FM Systems to design and install a new L-Acoustics K2 concert sound system for the Event Centre.
"Our previous sound system was starting to show its age, giving us technical issues and reliability concerns, so we knew it was time for an upgrade," says Grey Eagle Event Centre Director of Entertainment Sheldon Lachambre. "FM Systems have supported Grey Eagle in the past with various production services, so we were fortunate to have their assistance again on this project to help us define the right system, and L-Acoustics was clearly that choice."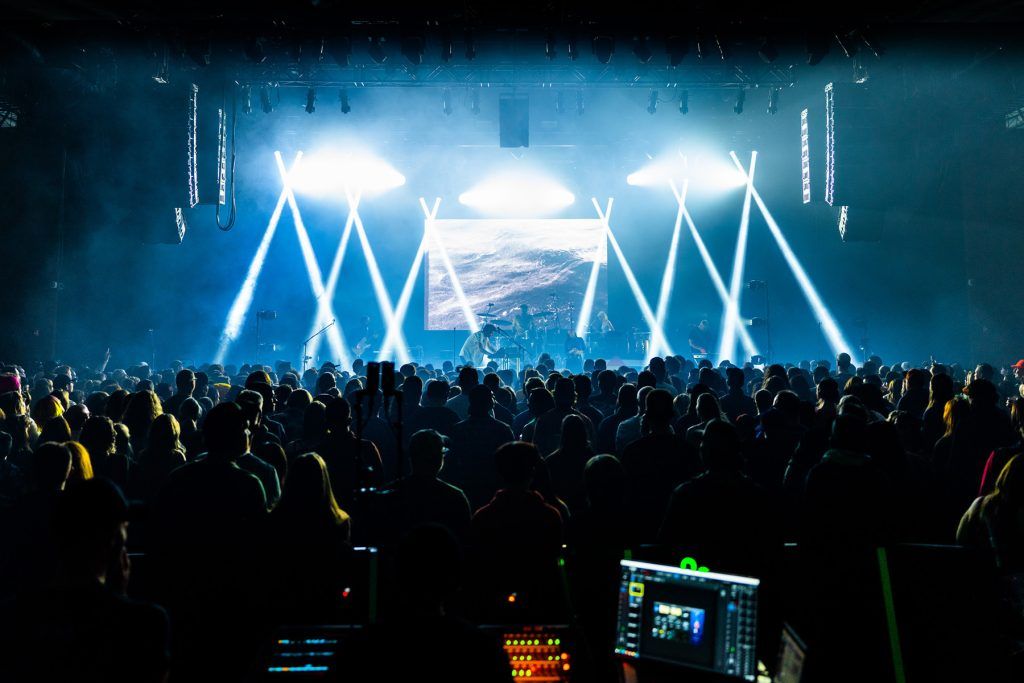 Installed and tuned over six days, the Centre's new loudspeaker setup features six K2 enclosures flown over three Kara downs per side, with far left and right out-fills each comprised of seven K3i. Four K1-SB subs are hung behind each main array, and three A10i are flown as a center-fill array. Six ground-based KS28 subs are divided three per side, while eight A10 spread out across the stage serve as lip-fills. Onstage, 14 coaxial X12 wedges and four SB18 subs are on hand for monitoring use, as are two A15 flown per side as stereo side-fills. Seventeen LA12X and six LA4X amplified controllers drive the entire system and are fed via Milan AVB, with AES backup, from a P1 processor, which also allows the system to seamlessly integrate with the resort's extensive, existing AV network.
"This L-Acoustics design was ideal for the Event Centre for two big reasons," says FM Systems Calgary General Manager Cody Volk. "First, it's the brand that top A-class artists and their engineers prefer; the most requested PA system on riders from acts coming through the Event Centre has been L-Acoustics. And second, its performance is unparalleled. The venue hosts acts from a wide range of genres—including rock, metal, and hip-hop, which all require a high level of output—and the K2/K3i design delivers incredible fidelity and punch."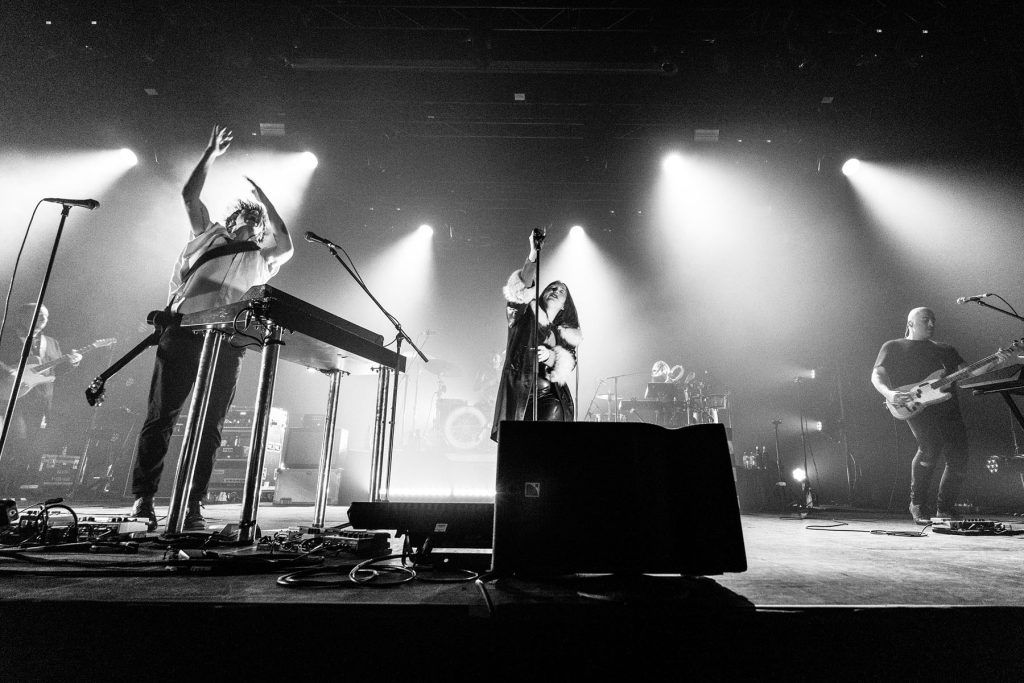 "Mixing on Grey Eagle's new K2 system is effortless," agrees Tobias Kalden, FOH engineer for Colin James and The Static Shift, both of which have played the venue recently. "Vocals are crisp and clear right from the get-go. The stereo image and overall consistency of the system in a room like that help to get a complex mix to come together quickly. I can't wait to come back!"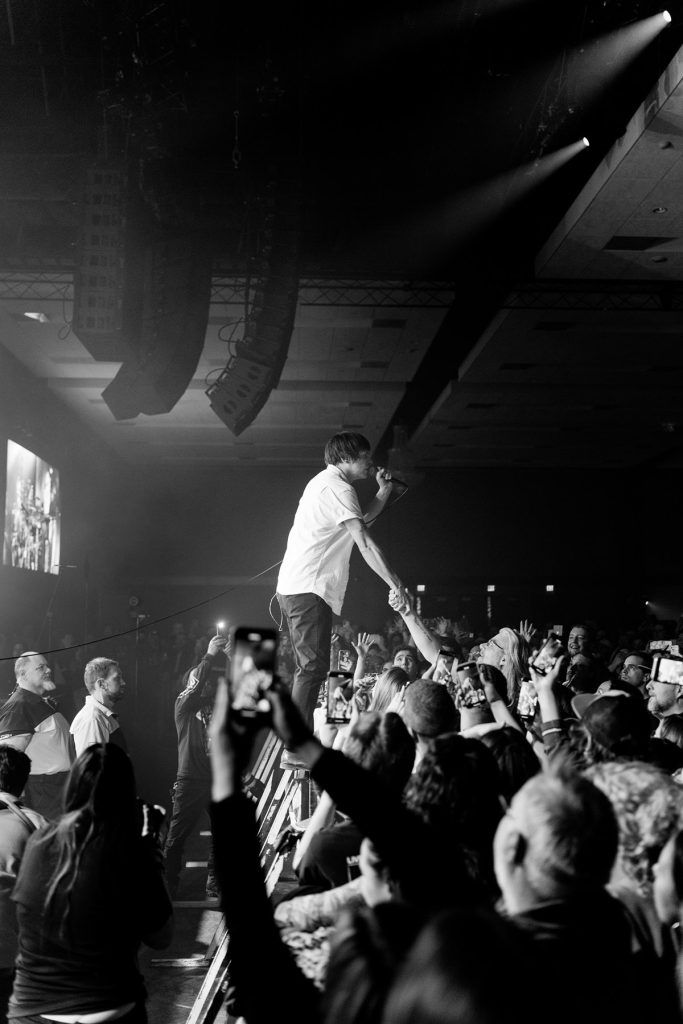 One of the biggest improvements with the new system is its even coverage and full-range sound reproduction across the entire audience. "With the previous system, the listening experience within the main/front 90 degrees of the audience was vastly different from the left and right 90-degree sides," shares FM Systems President and CEO Marlin Jones. "With the L-Acoustics system now in place, no matter where you are in the room, the experience is the same across the entire frequency spectrum. The low end is very even, and the mid-high coverage is smooth and pristine from the stage to the top of the raised seating area. Many people who were familiar with the room's previous system versus this one have mentioned a noticeable improvement in clarity, impact, and coverage—the experience there is simply much more enjoyable. We are always impressed by the performance of L-Acoustics products, and this installation is no exception. It has exceeded expectations for all parties involved."
Lachambre confirms Jones' sentiment: "The level of acts that we're bringing in and the sound quality inside the room here are second to none in the city," he says. "It's changed our business in a big way now that many of the promoters—Live Nation, MRG Live, and F7 Entertainment Group—know that we are the preeminent venue here in Calgary. With our new state-of-the-art L-Acoustics system, artists and promoters can all be assured that they're going to have the highest quality production and experience here, and that's something we're really proud of."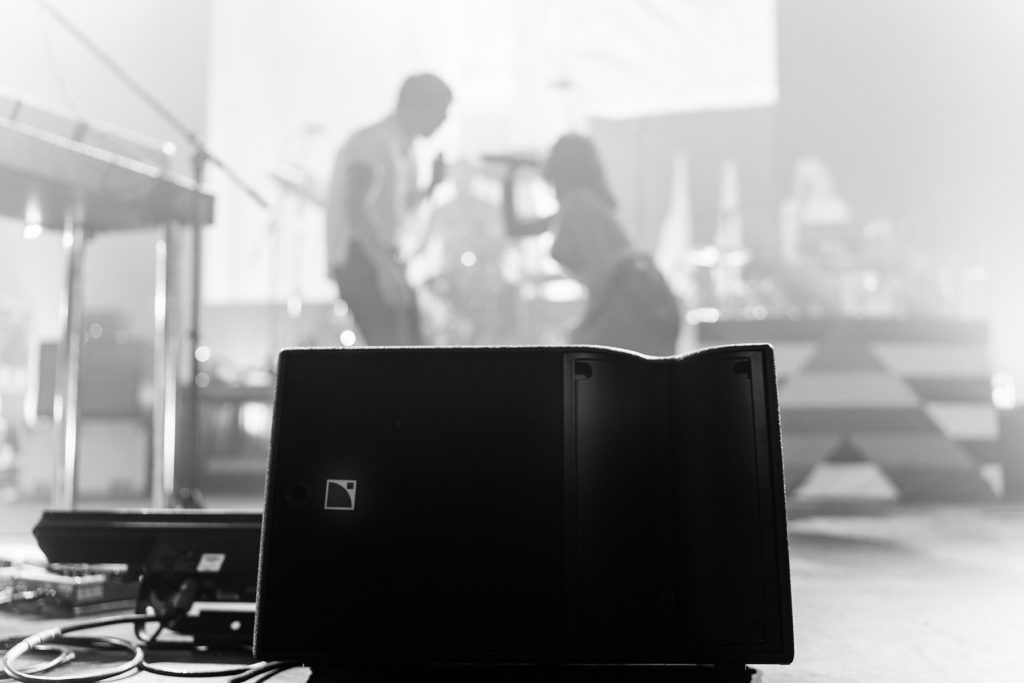 For more details on Grey Eagle Event Centre, visit www.greyeagleresortandcasino.ca/events. FM Systems can be found online at www.fmsystems.net.