News
L-Acoustics A Series Installed in Hilton Singapore Orchard
L-Acoustics A Series Installed in Hilton Singapore Orchard...
Concept Systems Technologies designs and installs L-Acoustics A10i and X12 into the Grand and Junior Ballrooms
---
SINGAPORE – December 2022 – Located in the heart of Orchard Road, Singapore's premier shopping and entertainment district, the Hilton Singapore Orchard was unveiled earlier this year following a $150-million makeover. This latest hotel is the group's flagship hospitality property and is renowned as the largest Hilton in the Asia Pacific region. The hotel interior exudes warmth, with local design touches and botanically inspired elements, following the 'Singapore, a city in a garden' aesthetic.
To ensure a complete hospitality experience throughout the property, the Hilton Singapore Orchard management installed L-Acoustics audio solutions for the two main ballrooms. Local L-Acoustics Certified Provider Concept Systems Technologies, known in the local market for their high-profile audio installations in the hospitality sector, participated in a bid-for-tender process and won the contract for the audio system upgrade.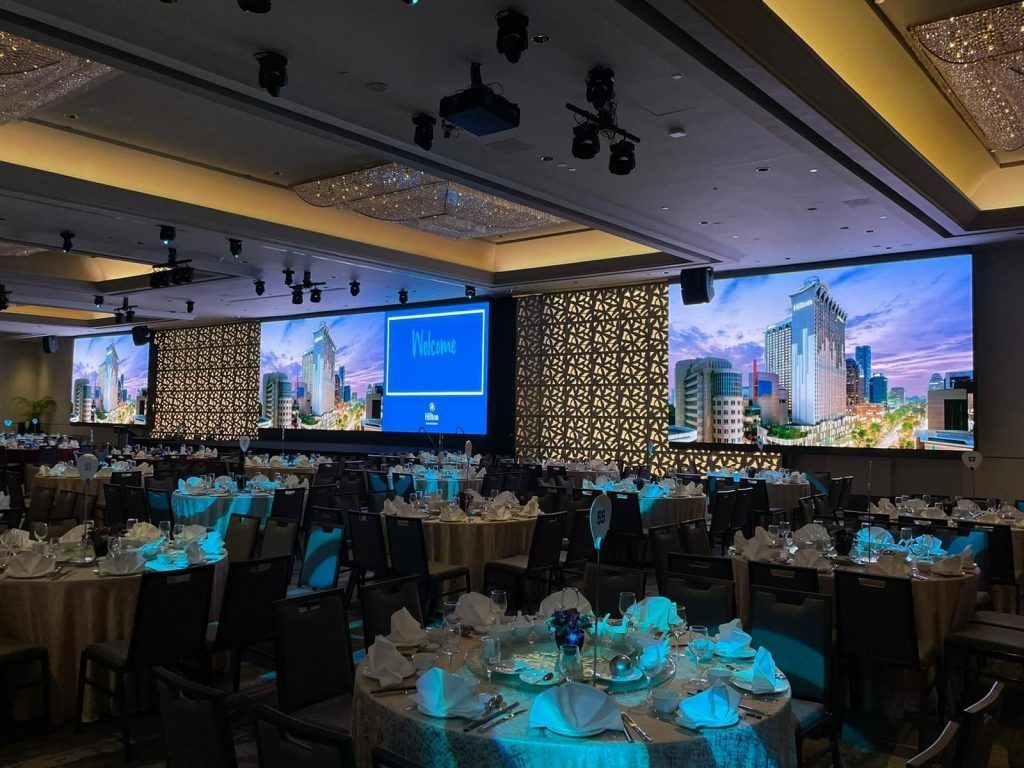 Concept Systems used Soundvision 3D modeling software to design two bespoke systems for the 810-capacity Grand Ballroom and the 240-capacity Junior Ballroom.
Both ballrooms host various events, including government affairs, corporate seminars and dinners, brand product launches, and weddings. This range of events called for systems that produce excellent speech intelligibility while delivering high SPL for music and other dynamic entertainment content.
C.K. Lim, Project Manager at Concept Systems, explains that "Soundvision allowed my team to provide the client with a visual representation of our proposed system designs. Along with SPL and coverage data, we supported the proposal by showing that results aligned with the client's key objectives." The system designs were then reviewed and approved by L-Acoustics APAC Application engineers.
In the 1,058 square-meter Grand Ballroom, four hangs of two L-Acoustics A10i each, installed across the front of the ballroom, provide even coverage, with two ground stacks of two KS21i subwoofers providing low-end definition. In the 480 square-meter Junior Ballroom, two hangs of two L-Acoustics X12 was sufficient for the smaller function space, with two hanging SB15m subwoofers providing a low-end.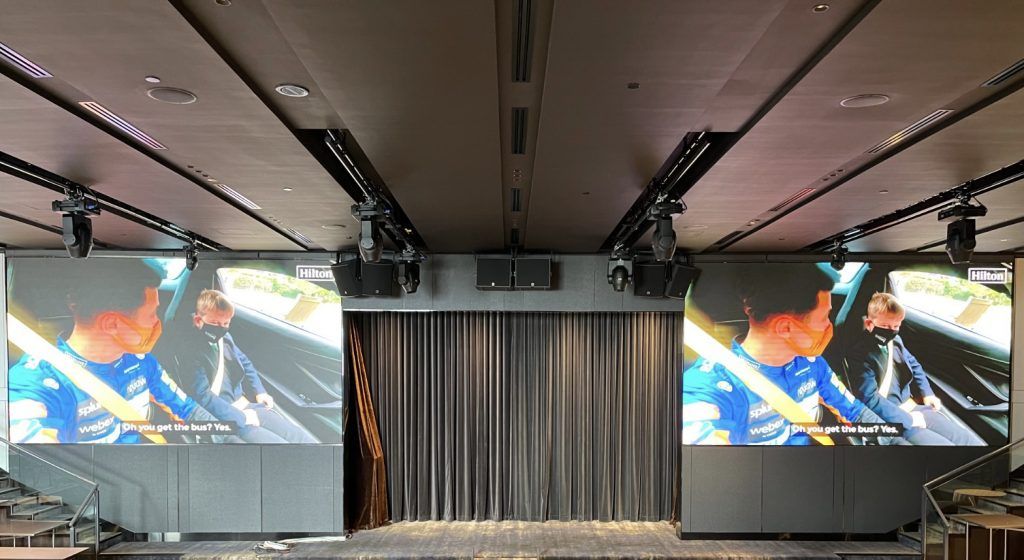 ---
A representative from the Hilton says, "The ballroom project was delivered brilliantly by the team at Concept Systems. They provided a modern, new system and delivered excellent technical consultancy as an official L-Acoustics partner. We felt confident from the pre-installation phase right up to the system testing phase. L-Acoustics solutions provide pristine sound for all our guests, from wedding parties and corporate brand directors to highly respected government ministers."
Find out more about Concept Systems in Singapore at www.concept-systems.com.sg.