Touring​​
Runaway Tour: Post Malone
20K Capacity
Indoor
K1/K2
Context
---
The Team
---
Post Malone's Tour is a Runaway Success
Austin Richard Post, known professionally as Post Malone, is an American rapper, singer, songwriter, and record producer. Known for his introspective songwriting and laconic vocal style, Malone has gained acclaim for bending various genres, including hip hop, R&B, pop, trap, rap-rock, and cloud rap. And a prolific performer such as Post Malone works to connect with his audience nightly.
The Challenge
Post Malone's shows are very impactful, yet clarity in his vocals is paramount, and with performances taking over large arenas from one night to the next, the sound system needs to be consistent. The ability to deliver a consistent experience for the audience every night allows the artist to connect with the audience, especially in large spaces like arenas. The team needed a sound system solution to handle Post Malone's dynamics, such as going from hard-hitting, in-your-face songs to quiet moments with a guitar on stage.
The Solution
An L-Acoustics K Series system consisting of K1, K2, Kara, and KS28 subwoofers provided by Thunder Audio of Livonia Michigan was decided on for the tour sound. The K Series provides the impact and coverage to fill the arena from the front row to the last seat in the house. The system's flexibility in design and deployment allowed the tour to meet the venue sizes' challenging demands. Production Manager Dennis Danneels commented, "In addition to efficiency in deployment, the K1/K2 rig is incredibly consistent from venue to venue. Venue-required adjustments were made regularly, and the PA remained consistent in terms of coverage and intelligibility, while also providing the appropriate amount of horsepower we demand night after night."
System pictures
The Result
FOH Engineer Joseph Hellow commented that most people don't understand precisely why Post's tour sound is so captivating; they just know they love it. "L-Acoustics gives us the tools we need to complete our mission of giving the audience the best show we can night after night, an experience that sends chills down your spine even after you leave the stadium. The efficiency and reliability of this sound system ensure the confidence we need to go out and make that happen."
Project photos
Mixing for one of the world's most versatile and prolific artists demands working with the best PA system and tools in the industry. When I first visited their headquarters just outside Paris, I quickly understood what elevates L-Acoustics above its competition. Their attention to supporting the client and developing technologies that are on the cutting edge of the live sound reinforcement industry is why I have made L-Acoustics my PA of choice.
Joe Hellow
FOH Engineer, Post Malone Runaway Tour
Tech Brief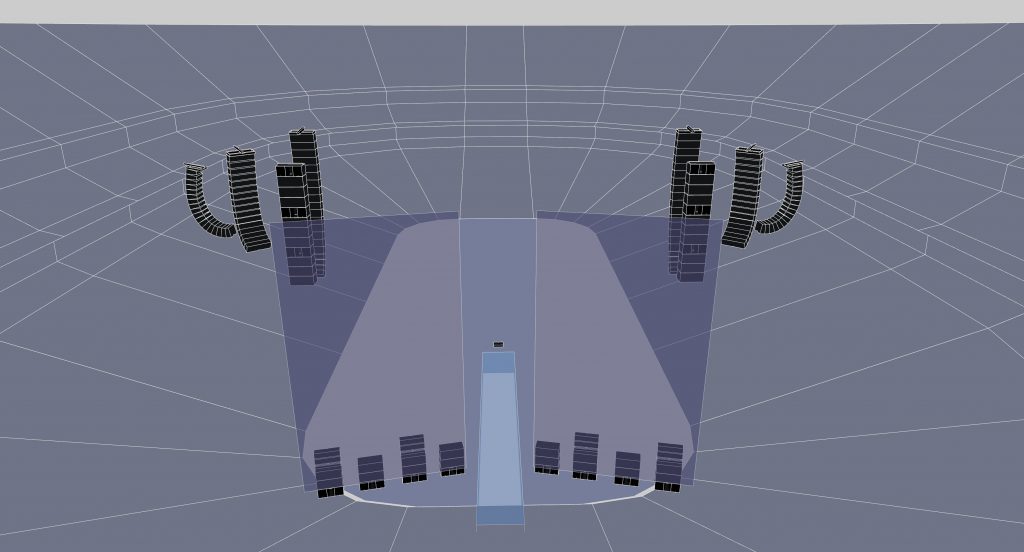 Main L/R arrays of 16 K1 with K2 down each
Sub L/R arrays of 12 KS28 in cardioid configuration each
Side L/R arrays of 16 K2 each
270 L/R arrays of 18 Kara each
Eight Ground Subs in distributed blocks of four KS28 in a cardioid configuration
Frontfills of four distributed blocks of two K2
Thrust-fill of a single Kara