Anti-Counterfeiting
The Best Sound Comes from Genuine Products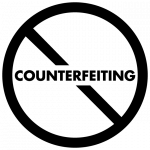 L-Acoustics has always been dedicated to innovation and performance. We strive to offer our customers new technologies and high-quality products that provide the best sound for music lovers and live event fans all over the world. Over the years, we have developed industry standards and benchmarks that characterize our world-class products. Aside from counterfeit products not delivering the same performance as their originals, the most critical reason for combatting counterfeits are the safety risks associated with deploying untested and uncertified counterfeit products. Deployed counterfeit sound systems expose operators and the public to hazardous safety risks and severe legal liabilities if an accident occurs.
What are the operational and safety risks?
When using counterfeit products with no compliance to current standards, the following can occur:
Electrical equipment (amplifiers and controllers)
Non-compliant products present user risk of electric shock or electric fire.
Uncontrolled electronics (inaccurate presets, absence of protection limiters) can damage the speakers or set them on fire.
Enclosures
Unsafe rigging of flown or stacked equipment is a safety hazard and can lead to products falling onto an audience.
Poor quality components can start a fire or be destroyed if improperly or overused.
What about safety inspections?
Any production deploying sound equipment is subject to a safety inspection from local authorities. Lack of certification of conformity can cease or halt a production altogether.
What steps does L-Acoustics take against counterfeits?
To protect our intellectual property, partners, and users' safety, L-Acoustics has dedicated significant financial and human resources to act against counterfeits through a two-step approach:
We inform our audience, users, and partners of the dangers they could face with fake L-Acoustics products.
Our efforts toward authenticity benefit everyone. Genuine products mean they are legal to own—they're manufactured according to L- Acoustics quality standards, abiding by the utmost safety rules—and they provide the best results to clients.
We defend our intellectual property rights.
We continuously monitor the market for suspicious activity, send formal Cease-and-Desist letters, remove listings on online marketplaces, posts, and in some cases, entire accounts on social media.
What constitutes a counterfeit?
Legally speaking, a counterfeit is a violation of Intellectual Property Rights owned by another person, either an individual or a company. The following are examples of L-Acoustics counterfeits:
Pure copies: These are the easiest to recognize: same design, same product name, and bearing a fake L-Acoustics logo.
Similar products: You'll often notice products with a different logo but using an (almost) identical design together with our distinctive colors. Their reference is also usually the same as our product name or very similar. With or without an L-Acoustics logo, they are both infringing goods. We also own Intellectual Property Rights over some product names (as Trademarks) or some designs (as "Design Patent" or "Design Rights").
How do I recognize a counterfeit L-Acoustics product?
Due to trade secret considerations, we cannot fully disclose what characterizes an L-Acoustics product, but we can provide some helpful tips to determine when a product may be a counterfeit.
If the product comes from a third-party manufacturing plant.
Our products are exclusively made in our manufacturing plants in Western Europe. We do not subcontract or license our product's manufacturing to third parties. Our products are also distributed exclusively through our Official Partners, trained, and certified to provide the service and warranty you deserve when deploying premium sound systems.
If the price is too good to be true, it probably is.
If the price of an L-Acoustics product seems attractively low, it could potentially be a counterfeit. Beware of products listed as used, but in mint condition, and available in large quantities.
If the product logo and markings show anomalies.
All genuine L-Acoustics products feature our logo on the front side (and within a label on the backside) with the product model and serial number.
If the products are sold through an online marketplace or a non-authorized L-Acoustics e-commerce platform.
You may find used L-Acoustics products on online marketplaces; however, new, official L-Acoustics products are sold only on our L-Acoustics eSTORE or through flagship stores operated by an Official Partner. If a seller is not a known broker, offers many products, or all those products seem to be in mint condition although described as "used," they may be counterfeit.
What are the benefits of buying or renting genuine L-Acoustics products?
Buying genuine L-Acoustics products is the only way to ensure you will get ultimate performance, ruggedness, and safety of operation. Our teams have thoroughly designed and tested our products, both in terms of quality and safety. There is a risk of counterfeit amplifiers shutting downin the middle of a show or, worse; loudspeakers could fall into the crowd because of improper rigging. Only genuine L-Acoustics products grant access to our outstanding services worldwide through our network of trained professionals and the L-Acoustics five-year warranty. Counterfeits carry no warranty, no service, and no resale value.
What are the legal risks associated with counterfeit products?
L-Acoustics products and designs are subject to numerous Intellectual Property Rights protected by law. In most countries, it is illegal to sell or even own counterfeit products. L-Acoustics conducts investigations worldwide and works in tandem with national police authorities and customs agencies, and enacts lawsuits against counterfeiters at all levels.
What about similar-looking products or products with no logo?
Similar-looking products with or without a logo can be considered counterfeits. Under applicable law, any act from a seller that misrepresents the product's origin may constitute an "unfair competition act." Such a rule exists in national laws worldwide and does not require previously registered intellectual property rights. As a result, even without proper Intellectual Property rights over a product, we could still act against anyone using too- similar-looking commercial products.
Whom should I contact for more information or if I suspect a counterfeit?
For any inquiries about our products, feel free to contact our Partners or get in touch with our teams through our online contact form. Should you come across any alleged counterfeits, please contact our anti-counterfeit team stopcounterfeits@l-acoustics.com to provide information such as company name, website address, pictures of the product, serial number, etc. All reports are investigated, but the more information you provide, the easier it will be to analyze the situation and, where appropriate, take legal action.