News
SLI Becomes Japan's Newest L-Acoustics Rental Partner
SLI Becomes Japan's Newest L-Acoustics Rental Partner...
SLI receives official Rental Agent status after the acquisition of K2 from L-Acoustics Certified Provider, Bestec Audio
---
KYUSHU, Japan – November 2022 – Established in 1980 as Stage Lighting Inoue, SLI is a stalwart in the pro-audio and event production market on Kyushu, Japan's third largest island. Decades of experience providing sound and lighting services for concerts, ceremonial events, and commissioned projects in auditorium halls and hotels means that staying up to date with the latest technology is a top priority for the company, as is regular training of engineers and technicians in its 70-employee team.
"I have had many opportunities to hear L-Acoustics systems on recent events at venues like the Fukuoka International Centre and the Marine Messe Fukuoka," says Mr. Akito Kato, Sound Department Manager at SLI. "Its pristine signature sound is instantly recognizable every time."
SLI recently acquired a K2 system from L-Acoustics Certified Provider Bestec Audio, which will allow SLI to expand its business by taking on large-scale projects such as music festivals and concerts. Official training was provided by Bestec Audio to ensure SLI engineers are trained to create system designs using Soundvision 3D modeling software and are versed in the latest technology for the installation and calibration of systems.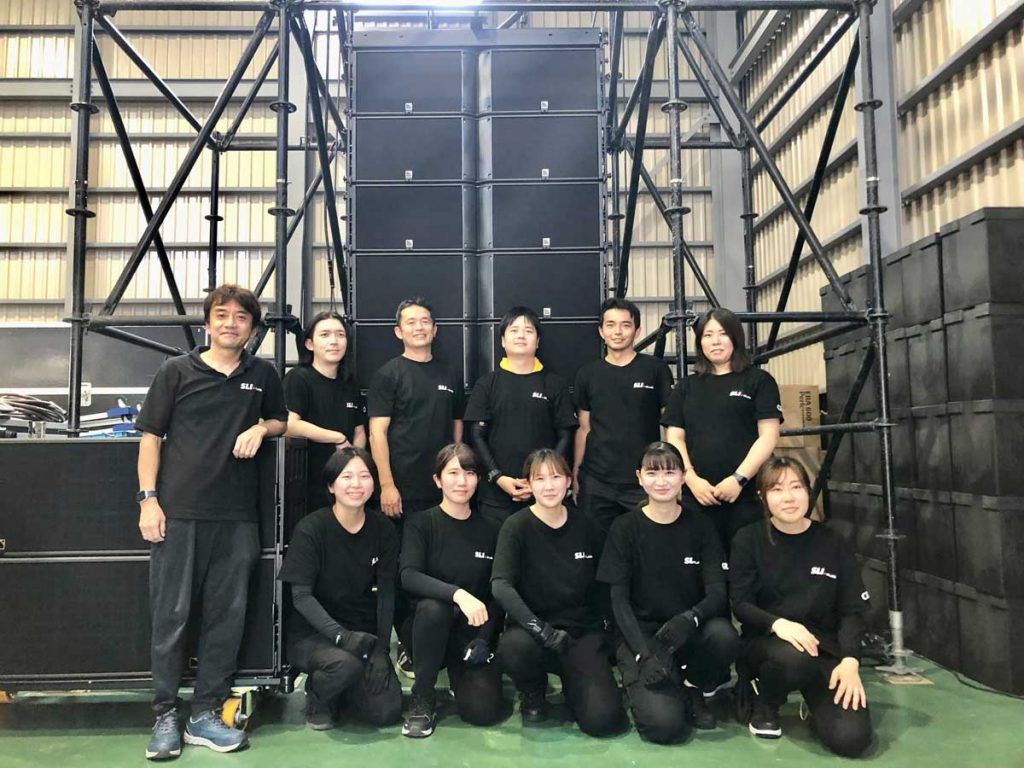 "We have seen L-Acoustics K1 and K2 deployed at a variety of mid-sized productions in the past decade or so, and these high-powered systems were always well-reviewed by the clients," says Mr. Kato.
SLI is now poised to benefit from K2's rider-friendly reputation. Optimized in size and weight, its best-in-class power-to-size ratio makes it cost-effective. Transportation-wise, more boxes can be packed in with rapid loading times. Now, SLI's Rental Partner status gives them the ability to expand and attract more business, as top-draw touring artists and promoters alike know of the power that K2 brings.
"I am thrilled to own the L-Acoustics K2 and receive comprehensive training for the team. It will open up more doors and position SLI in markets we've never been in before. I look forward to reinvigorating SLI with new projects now," said Mr. Kato. Learn more about SLI at www.sli.co.jp.