News
L-Acoustics Empowers the Audio DNA of Six Senses Ibiza
L-Acoustics Empowers the Audio DNA of Six Senses Ibiza...
X and S Series promise guests at Ibiza's most luxurious hotel a spiritual audio experience in Xarraca Bay
---
IBIZA, Spain – September 2022 – Conceived and designed by architect Jonathan Leitersdorf, Six Senses nestles into the rock of the northern tip of the Balearic Island of Ibiza.
As part of Six Senses Resorts Spas, a global chain that has become known for luxurious residences that deliver innovation and sustainability, each with an individual personality, the property is designed, as Leitersdorf says, "to provide a sense of intimacy and excitement that makes its guests happy to stay and never want to leave."
Part of its distinctive atmosphere is delivered through its sound experience, which includes L-Acoustics systems in multiple areas, designed to deliver a consistent audio DNA; creating an empowering ambience throughout curated spaces.
Danny Ariel, from L-Acoustics Certified Provider Installer for Israel, D and D, had completed projects such as Conservatorium Amsterdam, Norman Hotel Tel Aviv, Roomers Hotel Munich, and Sir Joan Hotel in Ibiza. He previously collaborated with Leitersdorf on projects for more than a decade and was instrumental in the design and specification of the audio system for Six Senses Ibiza. "I have been involved in many of his projects around the world, including a spectacular chalet in Switzerland and the W Hotel in Amsterdam, which revolves around music and has an extensive AV system."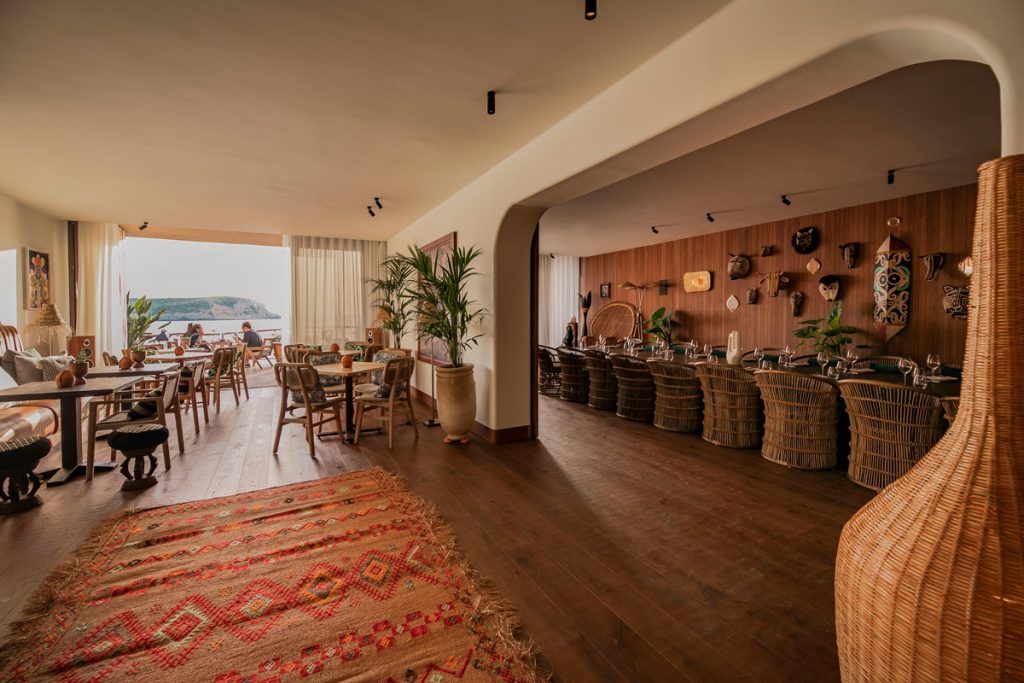 ---
The latter, says Ariel, is where the idea for Six Senses originated. "Ibiza is the holy land of music, but when we started researching what was available in the hotels there, we realized there was something missing," he says. "There wasn't a single hotel where someone from the creative industries – musicians, DJs, filmmakers, etc., – could come on vacation, but still be able to work when inspiration strikes. That was what Jonathan wanted to create. A space where you can lie on the beach during the day, appreciate the beauty of the scenery, the ocean, the sunrise and sunset, all the things Ibiza is famous for, but have the world-class facilities you need to work right there, so you never have to leave the hotel."
The result is that Six Senses Ibiza, combining spirituality, music, and entertainment. There are stunning views of the sea from all its suites, an infinity pool, fitness center, yoga studio, three diverse restaurants, and multiple bars. It also has a state-of-the-art recording studio, and a state-of-the-art professional studio with independent and private access from the Cave Royale Suite. All this is based around an environmentally friendly and socially responsible ethos; it is built on the footprint of an existing hotel, which not only adheres to Ibiza's strict building control regulations but reduced the impact of its construction. The hotel is committed to being plastic-free by the end of 2022.
The hotel lobby, which spans three floors, is a multi-functional space, with a Steinway grand piano on its lower level for live performances. Below ground, there are additional entertainment areas: the Beach Caves bar and restaurant, the Cave Suites, and the private Cave Royale, with a secret door that leads to the recording studio below.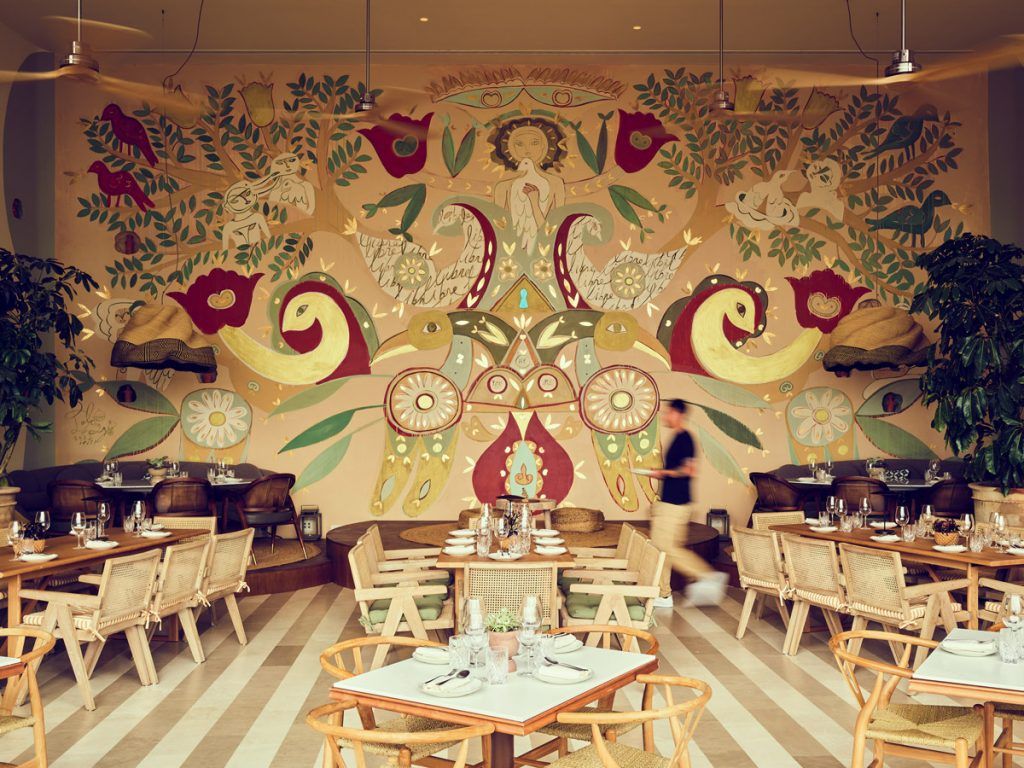 ---
"Six Senses is a very special project and focuses on the right things for Ibiza; location, food, music and atmosphere. Well known DJs have the chance to record new songs in the studio and right behind that, they can listen and play them to an audience," says Florian Kunz, L-Acoustics Sales Manager, Balkans – Central Europe, Caucasus – Mediterranean. "We have excellent relationships with all the companies involved in the project and it was a joy to work with them on making such a unique hotel the success it is. I was lucky enough to attend the opening of the hotel and also witnessed the great feedback from the guests."
"Six Senses, as the name suggests, is all about evoking the senses, so having beautiful sound was at the very center of the design. L-Acoustics' rich product portfolio offered us almost limitless options to position audio sources in such way that the hotel visitors would experience audio DNA flowing continuously through every vein of this beautiful venue. No matter if you're a DJ, a musician or a filmmaker, with Six Senses you get both inspiration and the top-of-the-range audio facilities," concludes Ariel.
---